Booths Fair Milk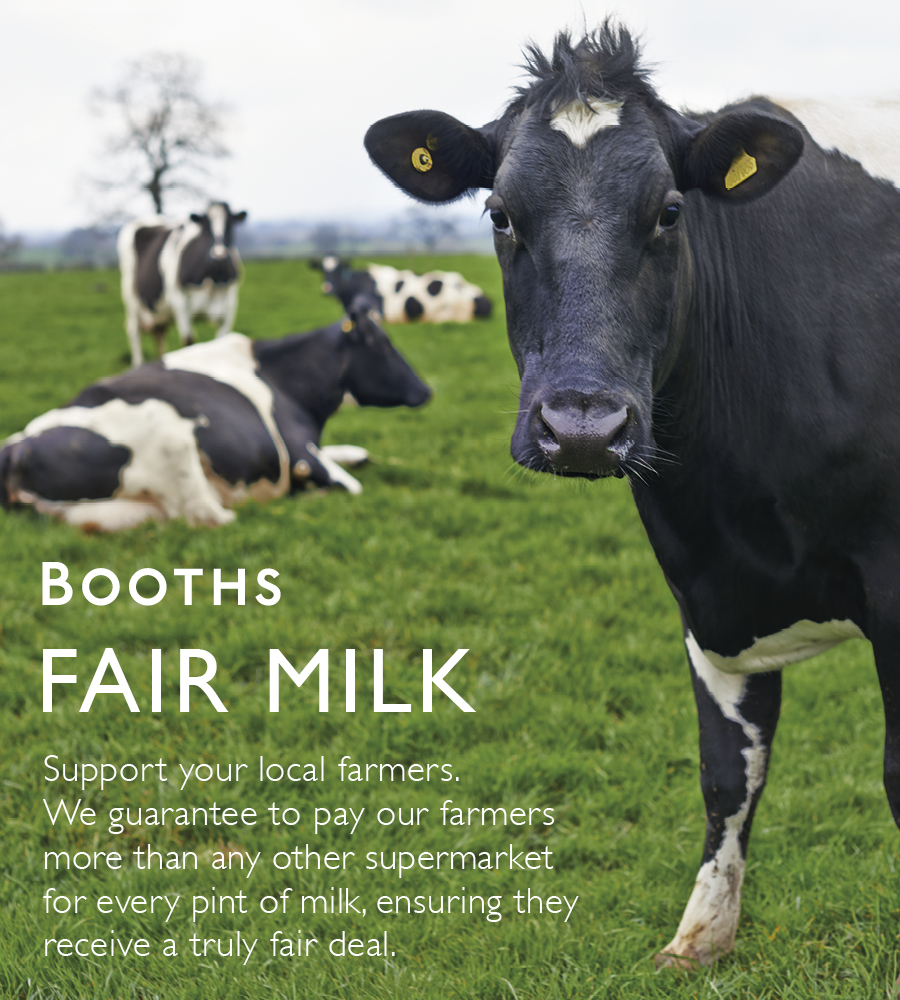 Whenever you buy a pint of Booths milk, you're giving the farmer a truly fair price for it. In store, you'll see that all our conventional own-label milk is now known as Fair Milk. As dairy producers are under pressure, we guarantee to pay our farmers the highest market price for every pint of milk.
The market price is collected for us by an independent price comparison consultancy who monitor the farmgate prices of a number of supermarkets. We review this on a monthly basis to ensure that we are always paying more than any other supermarket.
We work hard to develop strong, supportive relationships with family-run farms in our home counties of Lancashire, Cumbria, Cheshire and Yorkshire. Paying the highest market price means that these family businesses are able to keep going, invest in the future, and spend more time and money looking after their animals to ensure that they produce great quality milk.
Meet the Fair Milk farmers' and read their story:
Richard and Claire Barber, Manor Farm, Garstang, Lancashire
Roger and Gary Mason, Heaves Farm, Kendal, Cumbria
Eric & Edward Booth, Wigglesworth Farm, Wigglesworth, North Yorkshire
Brian and Chris Dodd, Lower Lightwood Green Farm, Audlem, Cheshire