Booths £10 Meal Deal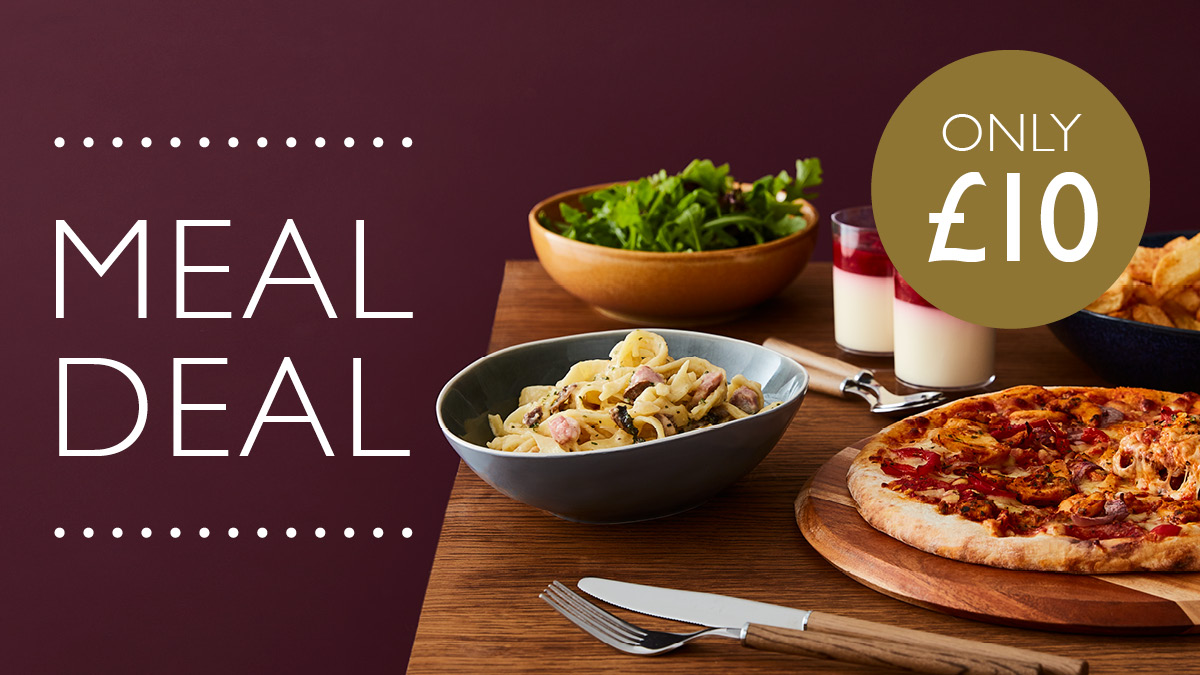 Discover our £10 meal deal in store today. Designed for two to enjoy a hassle free evening in, choose from two mains, two sides and a dessert for two for just £10. We've got a decidedly Italian theme to our latest offering (ends 26.09.17), choose from:
Choose Two Mains:
Booths Spaghetti Bolognese, 400g
Booths Lasagne, 400g
Booths Ham & Mushroom Tagliatelle, 400g
Booths Chicken Arribiata, 400g
Booths Hand Stretched Margherita Pizza, 330g
Booths Hand Stretched Double Pepperoni Pizza, 315g
Booths Hand Stretched Spicy Chicken Pizza, 360g
Booths Hand Stretched Goats Cheese & Caramelised Onion Pizza, 310g
Booths Hand Stretched Pepperoni Pizza, 435g
Booths Hand Stretched Ham & Pineapple Pizza, 315g
Choose Two Sides:
Booths Reduced Calorie Coleslaw, 225g
Booths Traditional Coleslaw, 225g
Booths Potato Salad, 225g
Booths Rocket Salad, 120g
Cheshire Farm Handcut Chips, 400g
Booths Garlic Ciabatta Slices, 150g
Choose a Dessert for Two:
Booths Lemon Tarts, 2 x 90g
Booths Chocolate Tarts 2 x 90g
Booths Raspberry Panna Cotta Pots 2 x 120g
Booths Salted Caramel Pots 2 x 100g
Cartmel Sticky Toffee Pudding 250g
If you prefer to cook from scratch, or just need to stock up the fridge and freezer, why not take a look at our '3 for' fresh meat and fish deal by clicking here?
Please note that products may only be available in larger stores – please feel free to give us a call if there's a particular product that's taken your fancy to check that we have it in. Find your nearest store and their contact details by clicking the button below: