Fireworks at Booths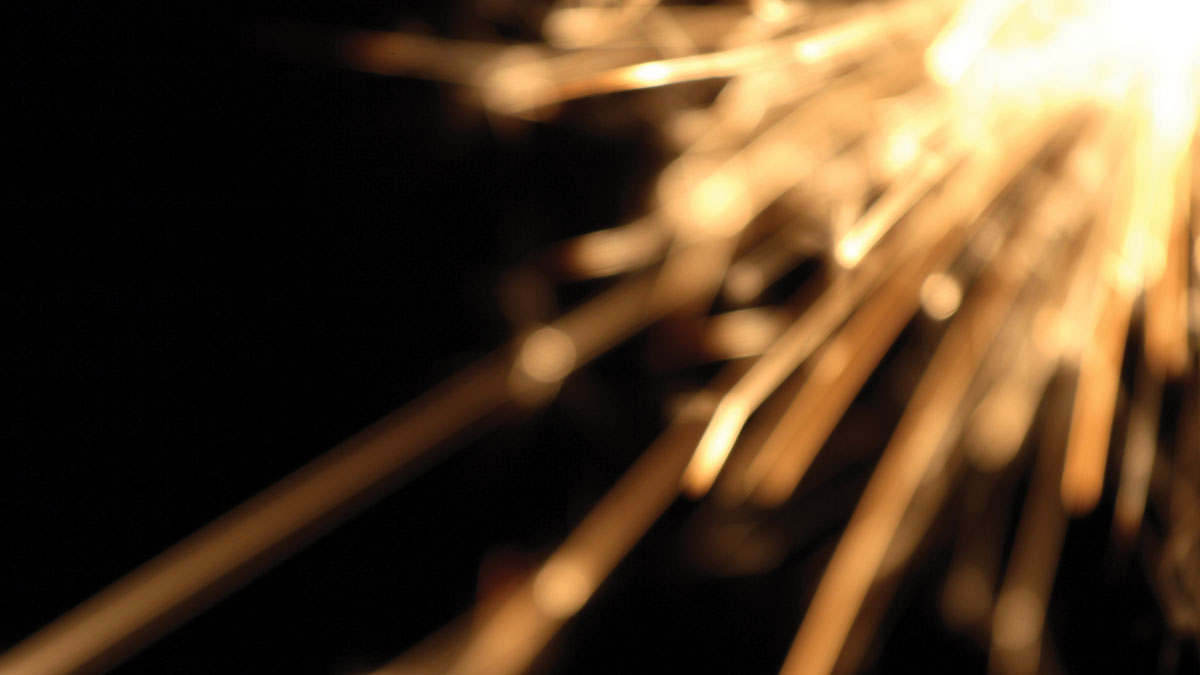 Create a whizz and a bang with our fireworks, starting at only 75p, available in selected stores now until 10th November, then they'l lbe back in stores 27th December to 31st December for your new year celebrations. Pop in store and visit the fireworks counter to purchase. Available at: Keswick, Knutsford, Penwortham, Ulverston, Ilkley, Windermere, Burscough, Lytham, St Annes, Hale Barns, Poulton, Fulwood, Kendal, Longton, Scotforth, Garstang, Ripon, Penrith, Carnforth, Barrowford and Hesketh Bank,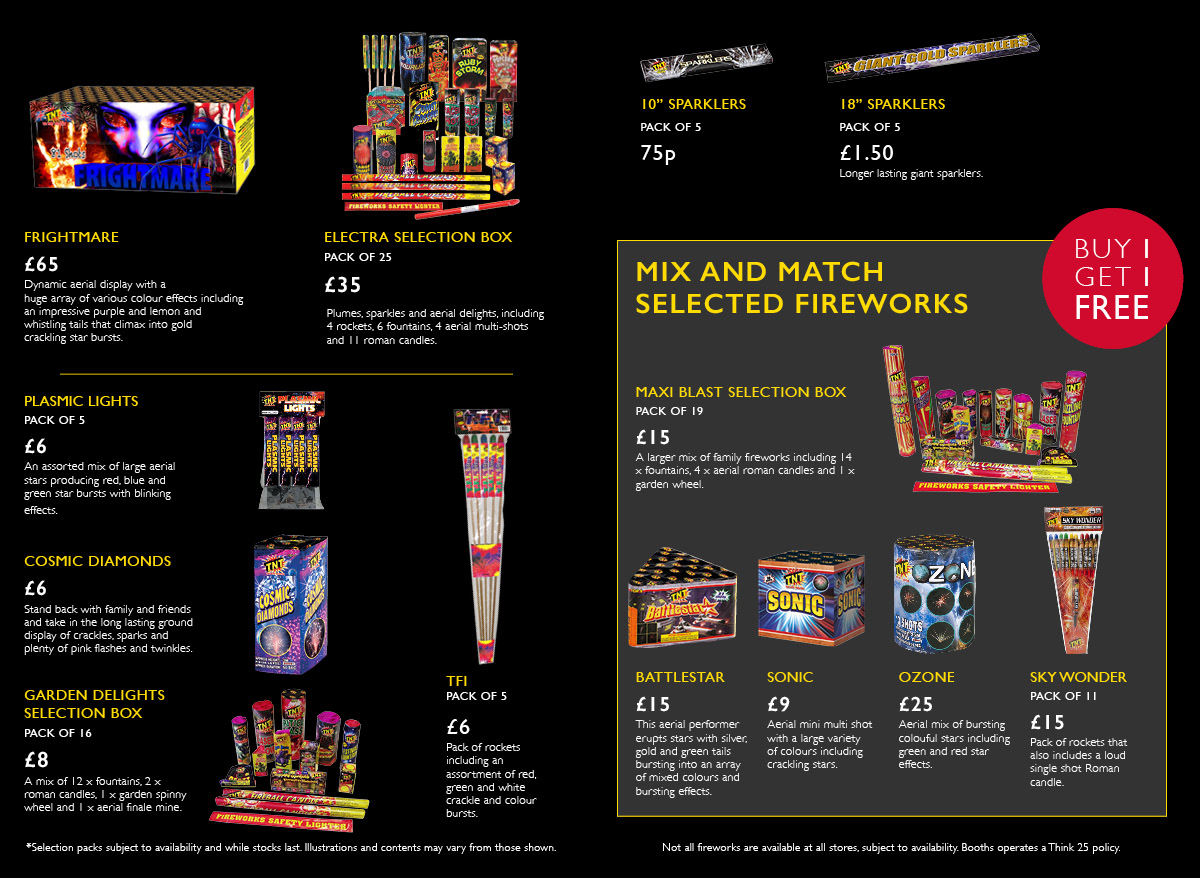 Always follow the firework safety code:
Do not consume alcohol if setting off fireworks.
Keep fireworks in a closed box.
Follow the instructions on each firework.
Light them at arm's length.
Stand well back.
Never go near a firework that has been lit,
even if it doesn't go off it could still explode.
Never put fireworks in your pocket or throw them.
Always supervise children around fireworks.
Light sparklers one at a time and wear gloves.
Never give sparklers to children under five.
Keep pets indoors.
Do not let off noisy fireworks after 12 midnight on 5th November,  after 1am at New Year and after 11pm any other night.
Booths operate a 'Think 25' policy.