Booths British Milk FAQ's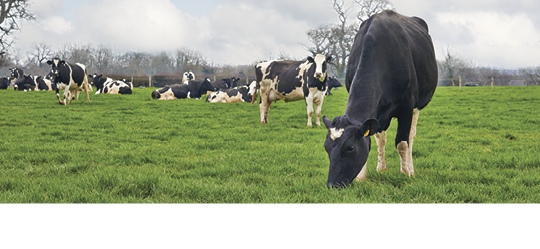 Q: Who will benefit from Booths paying a higher price for milk?
A: One family farm in each of Booths counties will benefit; these are Richard and Claire Barber from Manor House Farm in Garstang, Lancashire, Eric and Edward Booth from Wigglesworth Hall Farm in Wigglesworth, North Yorkshire, Roger and Gary Mason from Heaves Farm in Kendal, Cumbria and Briand and Chris Dodd from Lower Lightwood Green Farm, Nr Crewe, Cheshire.
Q: How is the milk is processed?
A: The milk in our cartons is purchased from Muller Milk & Ingredients who collects, pasteurises and bottles the milk from their site in Trafford. Our nominated farmers for our milk supply to this site. The milk is consolidated into bulk tanks at Muller Milk & Ingredients with other farmers' milk, this is then bottled into our Booths British Milk containers.
 Q: Why is the milk from the farms not separated?
A: If we were to segregate the milk, this would result in increased C02 emissions and increased production costs, thus eliminating the ability to pay a great
price to farmers without increasing retail prices for the customer. Distribution from just this specific group of farmers would not only be cost prohibitive but not environmentally sound. The fluctuations in demand and supply throughout the seasons are complex and this system enables Booths to guarantee that our farmers can receive the highest price and maintain availability.
For every litre sold in a Booths store over another supermarket, the farmer receives a higher price.
Q: What is the farmgate price?
A: The current Booths farmgate price is 33.40p per litre* – this full amount goes to the nominated farmer for every litre of Booths own label milk that Booths sell  .  Our prices are published on Milkprices.com."
Q: Why are we doing it?
A: Giving a great deal to farmers and producers is core to our buying ethos. After long negotiations with our milk processor, Muller Milk & Ingredients we're delighted to guarantee the highest farmgate price for the volume of milk that we buy. The deal allows us to form relationships with local producers, directly benefiting farmers in our region.  We're proud to tell our customers, that when they buy a pint of Booths milk, they're giving the nominated farmer a truly great price for it. We believe this is responsible retailing and what is to be expected of us as a business.
Q: Does this mean that the price of milk is going up at Booths?
A: No, we are absorbing the entire cost of the increased farmgate price.
Q: Which independent consultancy is used to monitor the market price?
A: The market price is monitored for us by independent analysts milkprices.com. They monitor the farmgate price of all major supermarkets and processors.
Q: Which supermarkets do we promise to beat?
A: Milkprices.com monitors the farmgate price of JS, Tesco, M&S, Waitrose , Morrisons , Co-Op & ASDA . There prices are monitored on a monthly basis by milkprices.com
Q: What is our farmgate price based upon?
A: Booths nominated milk farmers' milk price is based upon published prices for a standard litre conventional fresh milk on milkprices.com comprising  of 4% butterfat, 3.3% protein for a 1 million litre  producer with hygiene in top bands of 30 bactoscan and 225 somatic cell count.
Q : What is bactoscan?
A: Bactoscan is an indication of the bacterial levels in milk and a count of below 30 is considered to be of the highest hygienic levels.
Q: What is somatic cell count (SCC)?
A: SCC's are a measure of a cow's health and well-being a count of below 225 is considered to be at an optimum level.
Q : Having taken the decision to move the price of milk , how long will it take for the farmer to benefit?
A : We give our farms 30 days' notice for any movement in farm gate price. This is in line with the Voluntary Code of Practice which was introduced in the dairy industry over the past two years
Q: How often do you check your farmgate prices?
A: We check our farmgate price on the first day of the calendar month.
Q: What if a competitor increases their farmgate price?
A: We will increase our farmgate price within 30 days to ensure we are always paying the highest in the market.
Q: Do Booths selected dairy farms graze their cows outside? 
A : All the farmers in the Booths Milk scheme graze their cattle on outdoor pastures during the summer months and sometimes longer as weather permits.
Booths believe good farming is the critical factor for animal health and welfare and we support all of our farmers to adopt industry best practice and constantly achieve high standards. All of our nominated dairy farms have to comply fully with the Red Tractor Assured Dairy Scheme, the UK's national farm assurance scheme, and are independently audited.
Our nominated farmers decide the grazing conditions that best suit the welfare of their stock, and this cannot be quantified in days, but must take into account weather conditions. Most dairy cows typically graze outside during the grass growing season, this varies across the country. The welfare of the cattle is of primary importance and Booths encourage farmers to graze outdoors as much as possible without compromising welfare.
*This page was updated on 04/06/2019