Thwaites Competition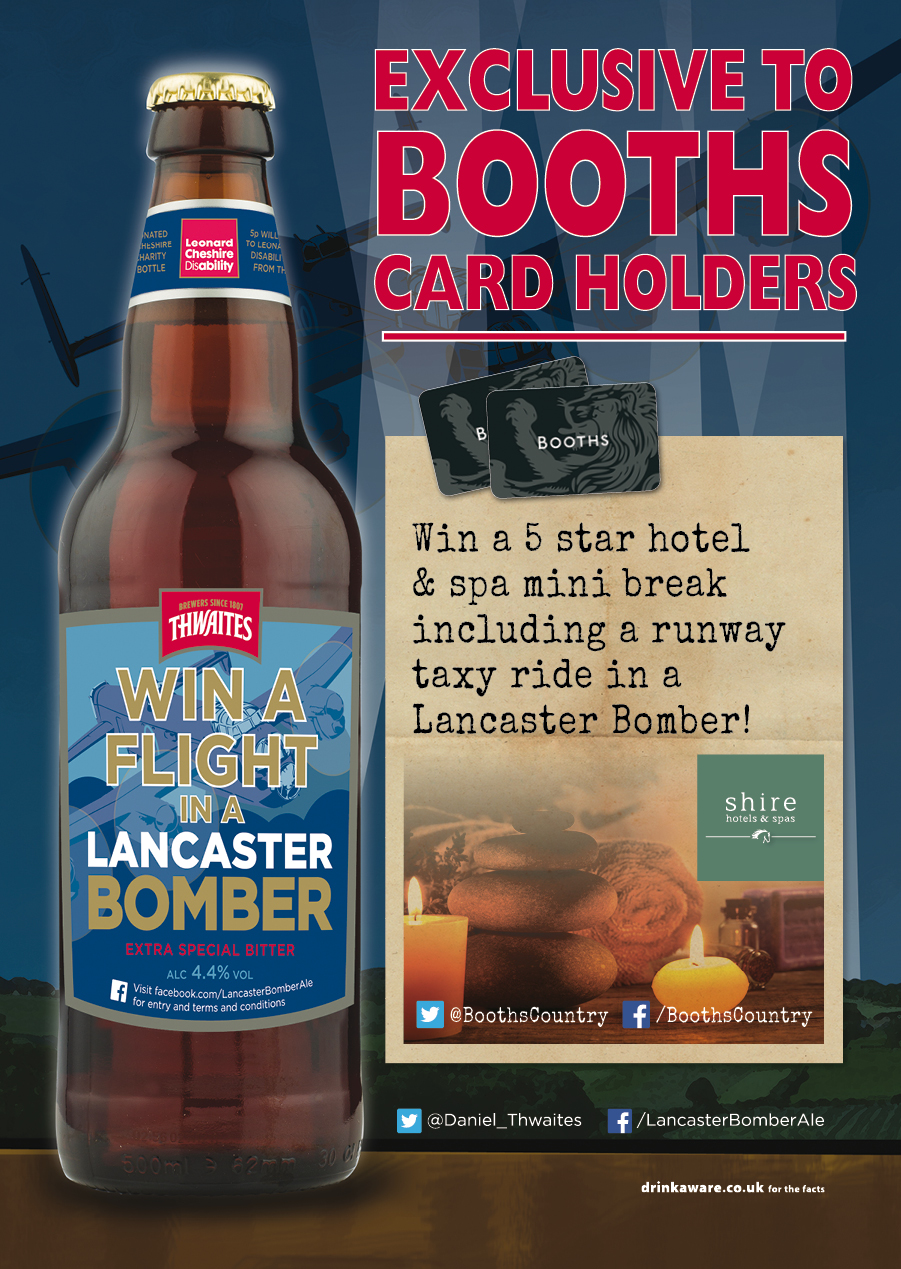 We have teamed up with Thwaites to bring you this fantastic opportunity to win a runway taxi ride in a Lancaster Bomber, plus a mini break in a 5* hotel and spa. Simply enter below for your chance to win this prize draw.
View competition terms and conditions here.
Details of the VIP taxy ride in a Lancaster Bomber
Special VIP days which are usually held mid week and are a whole day experience. The day starts at 9.30am with a briefing from either your pilot or/and a crew member and the day's co-ordinator. There are two tail down taxy runs on the VIP days one at 11am and the other at 1.30pm and places are limited to 18/20 people enjoying a taxy ride per VIP day. The 20 riders in the VIP party are divided into two groups with 10 on the 11am run and 10 on the 1.30pm run.  The benefit of there being two taxy runs is that you ride on one and watch the other at close quarters. The taxy ride is completely unique and very different to the experience from outside the aircraft.
There is a lunch prepared especially for VIP guests at 12 Noon. You can eat alongside the pilot and Lancaster ground crew providing you with another opportunity to ask them any technical questions and time to talk Lancasters! Being a VIP allows you much longer inside the aircraft, boarding approx half an hour before your taxy run for your look around the first half of the aircraft, you're also given plenty of time after the run for you to complete your tour of the other half.  All guests have the opportunity to sit in/visit each position throughout the aircraft whilst the aircraft is static and have the tour of the cockpit with the chance to sit in the pilot's seat. Whilst you are looking around the aircraft crew members are on board to answer any questions you may have.  Morning coffee, afternoon tea and homemade cake are also included on these days.