Milnthorpe
NOW OPEN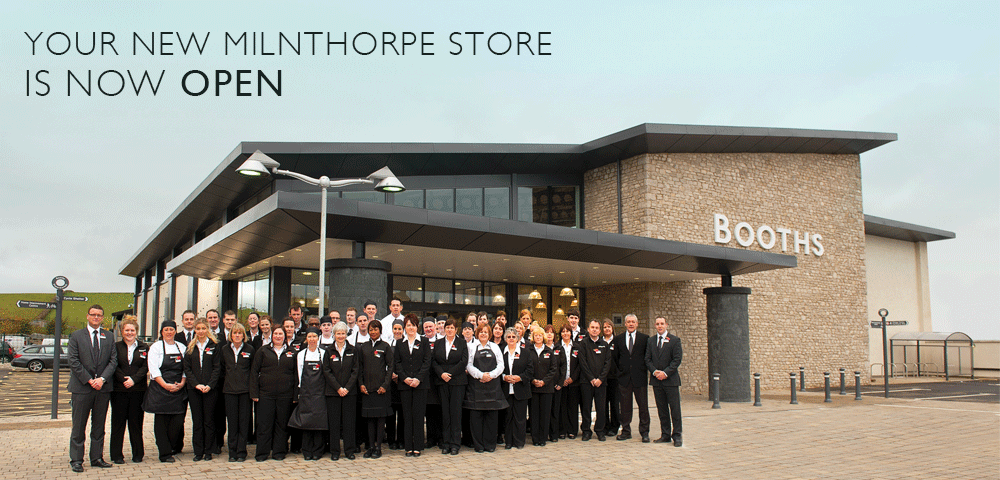 The new store has resulted in the creation of over 60 jobs and offers a complete shopping experience for customers who can purchase all their groceries, fresh produce and beer, wines and spirits in one place. The exterior design of this store is unique to Milnthorpe, exhibiting an extraordinary piece of artwork produced by local sculptor, Katie Edwards.
It contains fresh food counters, including a butchers, fishmongers, delicatessen, hot food and cheesemongers. Booths is renowned for its artisan quality and sourcing fresh, seasonal produce and its fresh food counters will be pride of place in store. Many shoppers choose Booths for its unrivalled selection of local produce and Booths Milnthorpe id no different. The new store is perfectly placed to take advantage of suppliers from all of Booths regions (Lancashire, Cumbria and Yorkshire), including products such as Holker salt marsh lamb raised on the Cartmel peninsula and Morecambe Bay potted shrimps.
John Reynolds has been appointed as Store Manager of Booths Milnthorpe, having worked at Booths for 12 years of which he's been a manager for 5 years, both in the Ulverston and most recently, Settle, stores. 32 years old, John lives in Carnforth and he and his wife, Rebecca, have two children, Thomas, 6, and Charlotte, 4.
John describes his hopes for the store; "The new store will showcase the very best of the unique brand of retailing Booths delivers. I hope to work closely with local businesses and members of the community to compliment the services already offered within Milnthorpe and create jobs for local people. I look forward to managing the store and meeting members of the community".
In Store Facilities
Bakery
Butcher
Cheesemonger
Delicatessen
Fishmonger
Freshly Prepared Sandwiches
Hot Food Counter
Juice Bar
Olive Bar
Blog & Latest News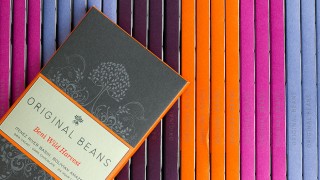 Written on April 29th, 2014
---
Many agree that good chocolate makes a bad day better. It's been said that Original Beans chocolate makes the world better. New in store, these four very special bars are made from some … Read More