Our Best In Store Offers

From super easy to prepare meals, to great offers on weekly staples such as fresh meat and fish, to seasonal offers on wine, beer and gifts, we've got everything you need in store. Take a look at some of our current favourite in store offers below.

Booths Cardholders Save 10% on Booths Loose Tea and Booths Coffee Beans

Tap the image to find out more about the Booths Card.
3 for £5.25 on Selected Beer & Cider Singles

Mix and match from a selection of  beer and cider singles in store. The selection in the deal is regularly changed and updated from our wide range – from modern brews to more traditional ales there's something for everyone.
While stocks last
Booths Sausages 2 for £5

A selection of our Booths 400g sausage packs are on offer at 2 for £5 in stores now, from pork and apple to tomato and basil flavour to classic pork. Perfect for a gourmet hotdog!
Booths Cardholder Offers

As a Booths Cardholder, enjoy a range of exclusive monthly cafe and counter offers just for you! To find out more about the benefits of becoming a Booths Cardholder, click here.
Cafe
Blueberry Mini Loaf – Was £1.95 CH Price £1.50
Victorian Sausage Swirl with Trimmings – Was £6 CH Price £5.50
Victorian Sausage Swirl with Trimmings – Was £6 CH Price £5.50
4 for £4 Meal Deal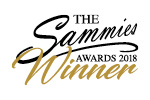 Mix and match 4 items from our award winning food to go range, including sandwiches, salads, sushi, cakes, crisps, pop…there's something for everyone. We're pleased to say we were recently awarded 'Food to Go Retailer of the Year' at the Sammies 2018. The Sammies (The British Sandwich Industry Awards) celebrate the very best of the sandwich and food to go industry.
Range varies per store. While stocks last.
3 for £10 on Selected Fresh Meat and Fish

Choose from a variety of fresh meat and fish packs in store, mix and match 3 for £10.
Fresh Meat & Fish Ready for your Recipes
Chicken fillets 3 pack
Medium whole chicken 1.3kg
Beef steak mince 500g
Lean minced beef steak 400g
Beef Stewing Steak 400g
Beef & pork meatballs, 25 pack
Pork loin steaks 4 pack
Salmon portions 2 pack
Cumberland Sausages 12 pack
Twin pack of back bacon 450g
Ready Prepared for the Oven

Booths Ready to Cook Chicken Kievs, 400g (2 pack)
The Saucy Fish Co. Smoked Haddock with Cheddar & Chive Sauce 240g (serves 1)
Please Note
Please note some products may only be available in larger stores. Please do get in touch with us if you'd like to check before travelling – find your nearest store and their contact details by tapping the below button.