Our Award Winning Products
We work hard year round to bring the best food and drink to our shelves, tables and counters. This has resulted in us picking up some rather welcomed awards along the way.
Our service, food, drink and environment means so much to us here at Booths and we take great pride in getting it right. It just turns out that some pretty prestigious places agree.
2017 Awards
The Independent – Best Alcoholic Christmas Hamper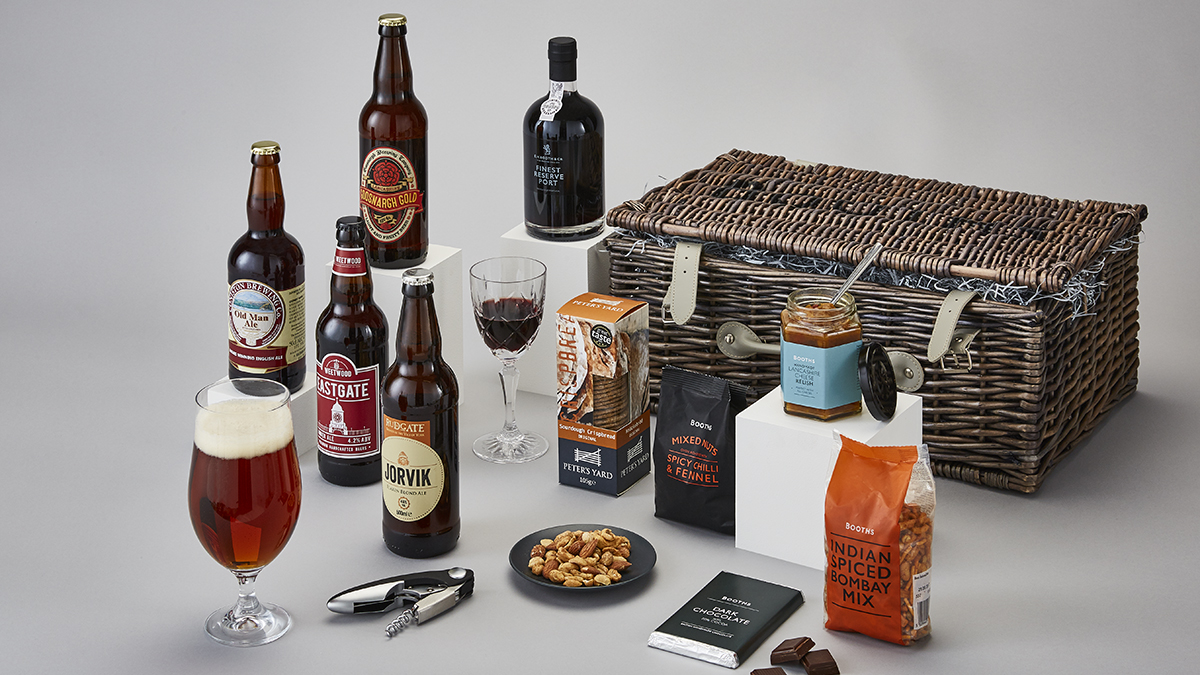 Described as a 'snacker's paradise' by The Independent, we couldn't be more proud that one of our new hampers has won the Best Buy Alcoholic Christmas Hamper.
The Gentleman's Gift Hamper is brimming with local ales and Booths tasty sacks to get any gentleman (or lady) through the festive season.
Available to buy online here. Next day home delivery is available.
Olive Magazine – Best ready-made cheese board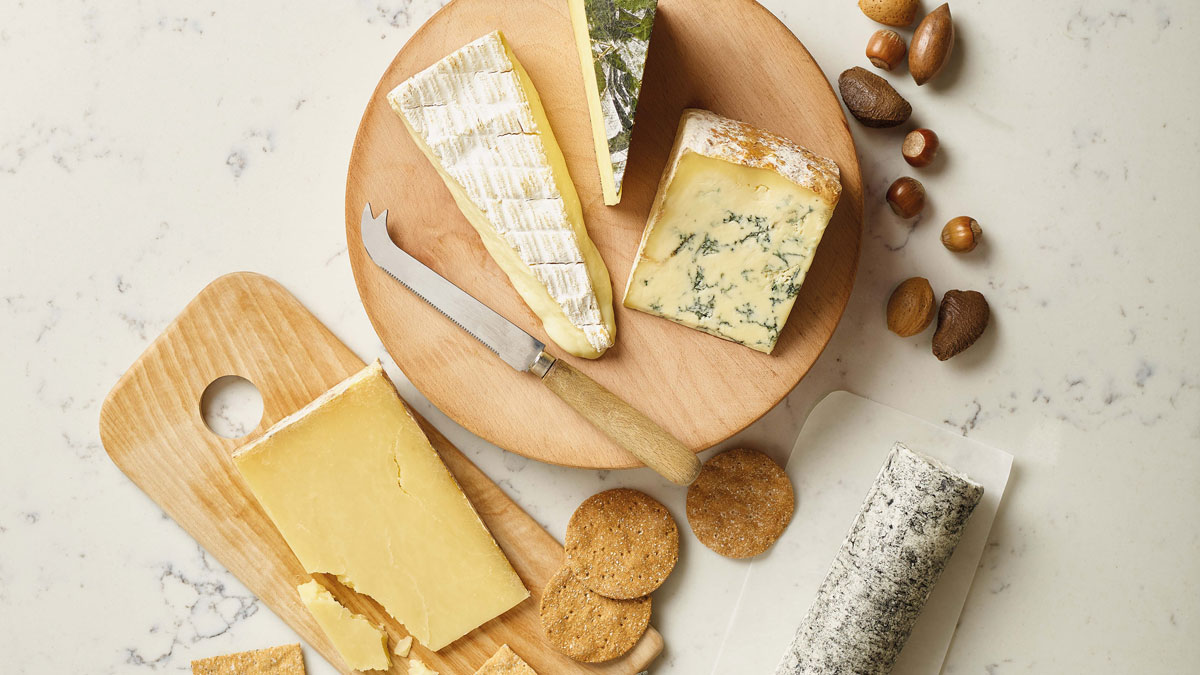 Our Award winning cheese board is available to order for Christmas here. It includes Cropwell Stilton Traditional Rennet, Cornish Yarg, Montgomery Cheddar, Brie de Meaux and Rosary Ash Soft Goat's Cheese Log. It serves 10-12 and is priced at £25.
The Olive judges said,
It was a well-balanced variety of cheeses. We particularly liked the light and creamy goats' cheese and crowd-pleasing Montgomery cheddar. Each one was well presented and you got a great chunk of each!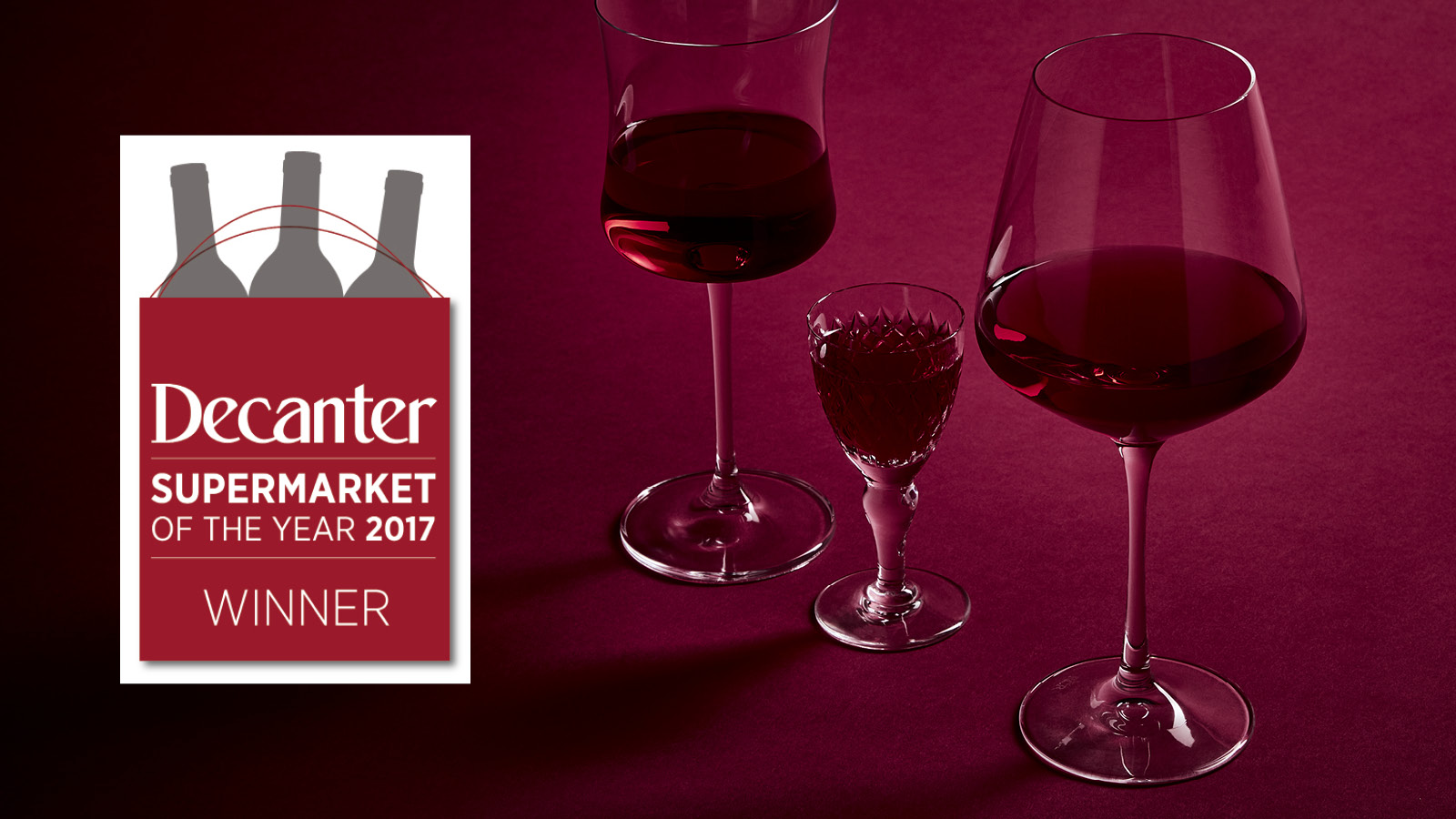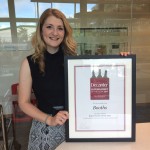 Decanter Magazine champion the best places to buy wine in the UK. The 'Supermarket of the Year' award is judged on the quality of a retailers wine range, online and in-store innovation as well as customer service over the past 12 months.
Five experts judge the awards, including esteemed Guardian wine writer Fiona Beckett and Master of Wine Matt Walls.
Pictured: Victoria Anderson, our wonderful Wine Buyer.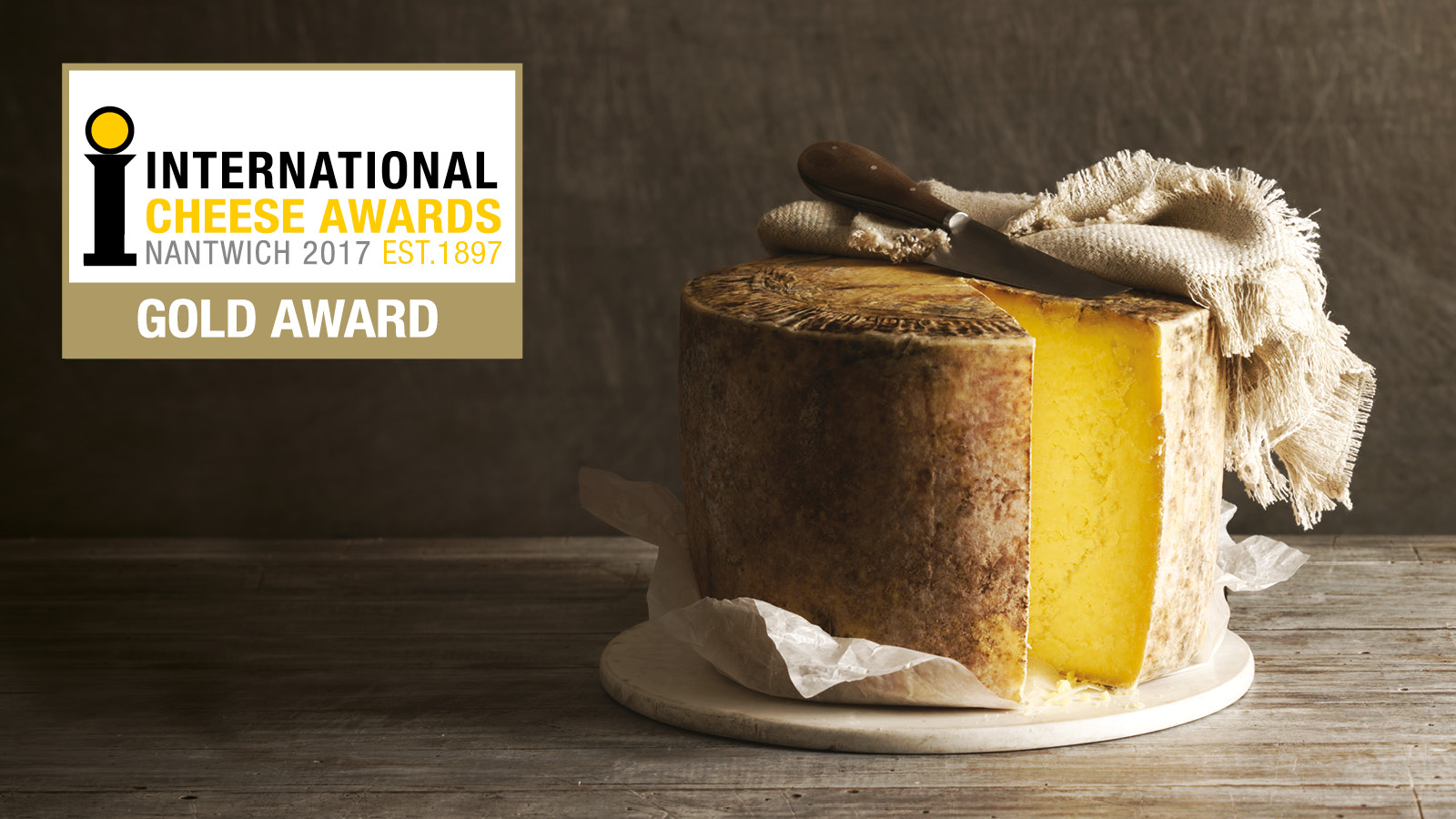 We love to shout about our fantastic cheese range and our Cheese Buyer, Alan Kirby. This was confirmed this year at the Nantwich International Cheese Awards because we gained 16 golds. Customers can find these at our cheesemonger counters in stores or in the fridges. You can read more here.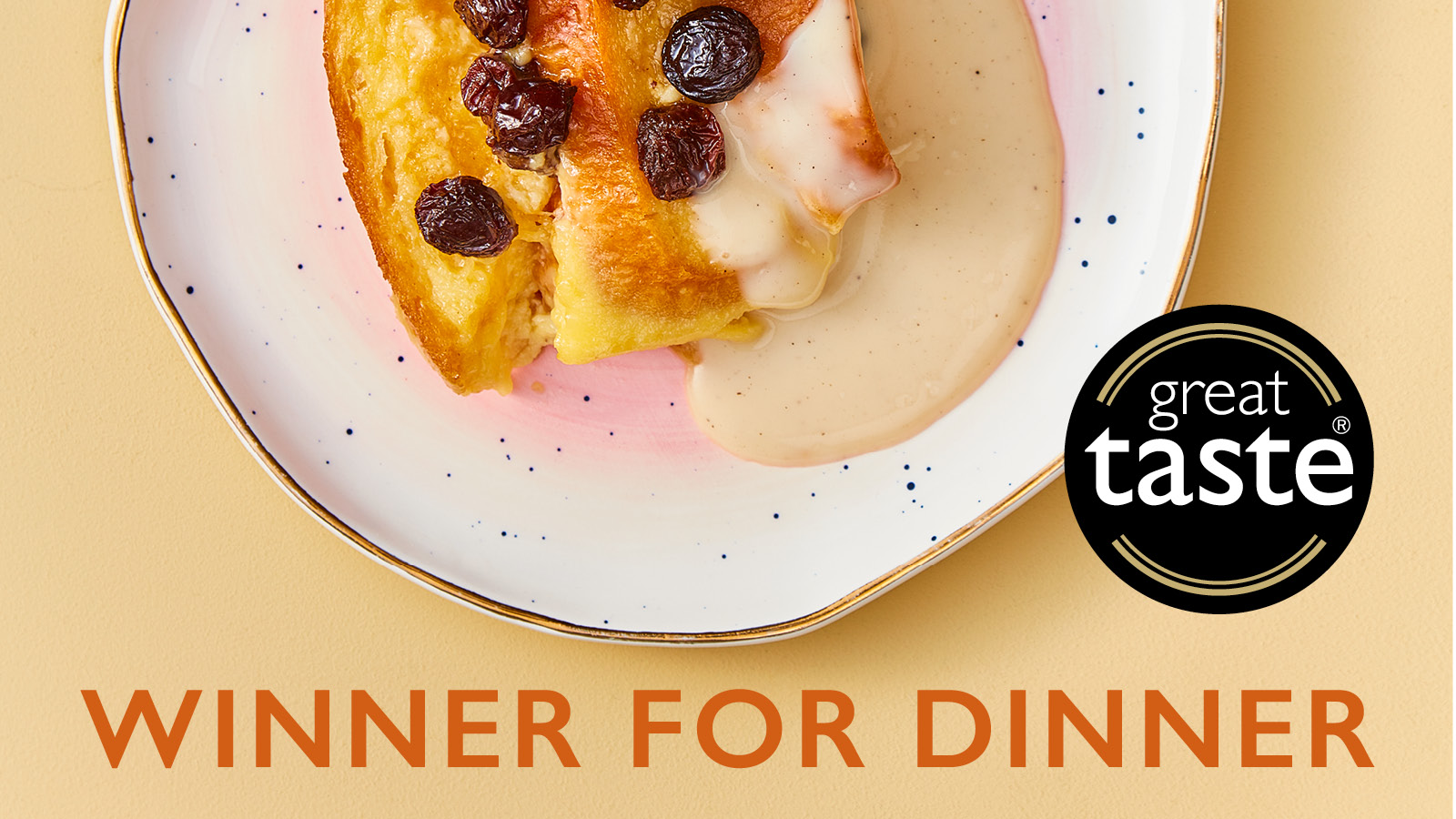 Run by Guild of Fine Food, the Great taste awards are most noteworthy as the benchmark for fine food and drink and this year we were pleased to scoop 7 awards for a selection of our Booths branded products. The winners were: Booths Macaroni Cheese, Booths Tandoori Chicken, Booths Bread and Butter Pudding, Booths Sticky Toffee Pudding, Booths Blue Cow Pie and Booths Christmas Pudding Cheesecake Bites. You can read more here.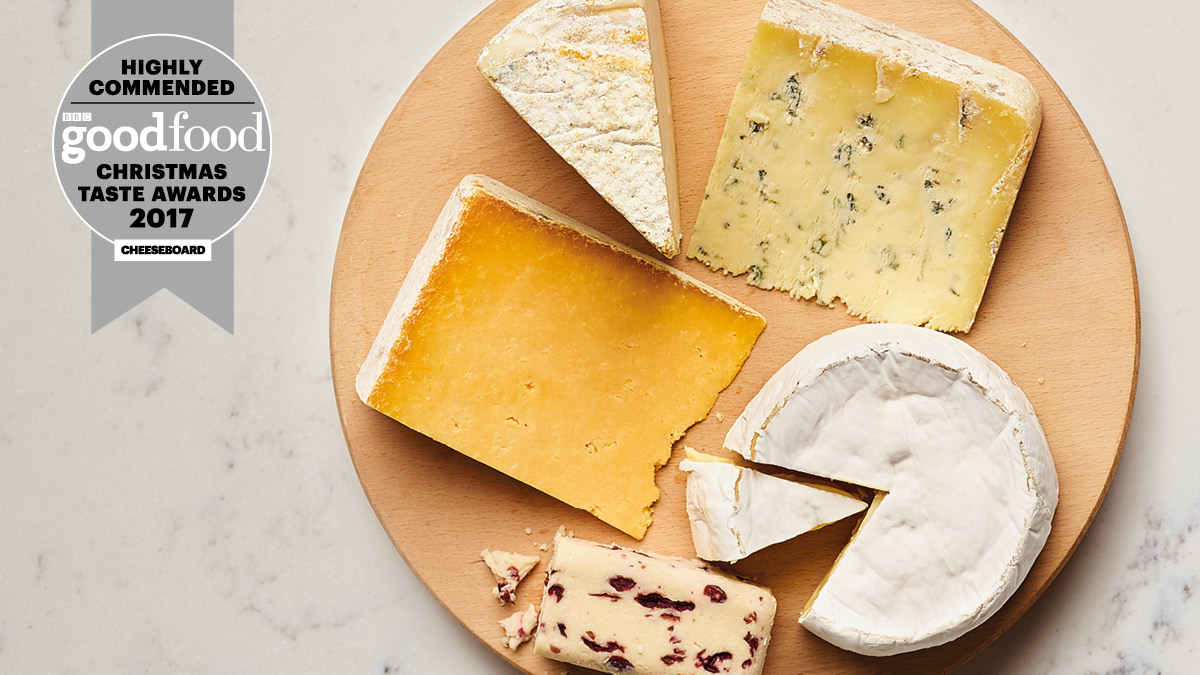 Our fantastic Northern Five Piece Cheeseboard, which is available to pre-order for Christmas here, has won a 'highly commended' at the BBC Good Food Christmas taste awards 2017. The board contains Appleby's Cheshire, Wensleydale Blue, Garstang White, Ribblesdale Gold Goat Gouda, Wensleydale with cranberry.
This rustic board contains lots of nice shapes and wedges of cheese. Prepare yourself for the most interesting cheese on the board – the sheep's cheese – which will get people talking.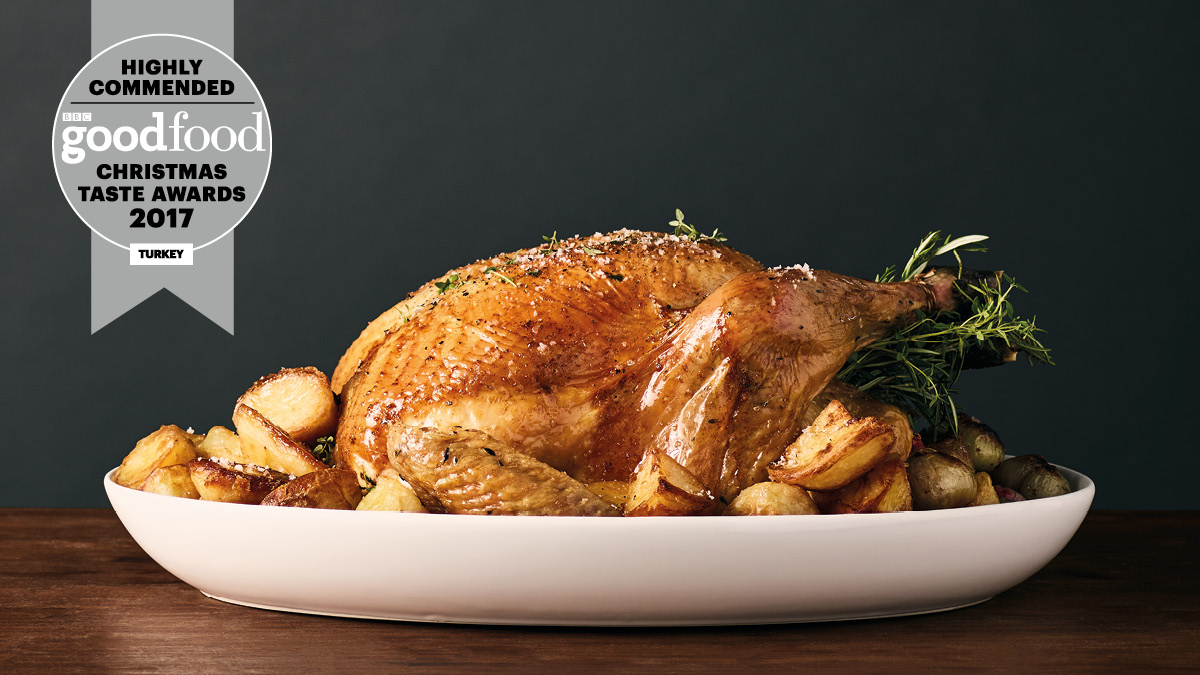 Our fantastic Free Range Bronze Turkey, which is available to pre-order for Christmas here, has won a 'highly commended' at the BBC Good Food Christmas taste awards 2017.
High marks were awarded for how eye-catching this bird is. It's also quite juicy, and the thigh meat just drops off the bone.