Our Award Winning Products
Here at Booths, we work hard year round to bring the best food and drink to our shelves, tables and counters. This has resulted in us picking up some rather welcomed awards along the way.
Our service, food, drink and environment means so much to us here at Booths and we take great pride in getting it right. It just turns out that some pretty prestigious places agree.
2019 Awards
Nantwich International Cheese Awards – 32 Golds and Cheddar Cheese Retailer of the Year
This year, we won a record number of Gold Medals for our range of cheese, yoghurts and butter. Topping the tables in a total of 22 categories including Best Camembert, Best Unpasteurised Brie, Best Stilton and Crumbly Lancashire, as well as Cheddar Cheese Retailer of the Year.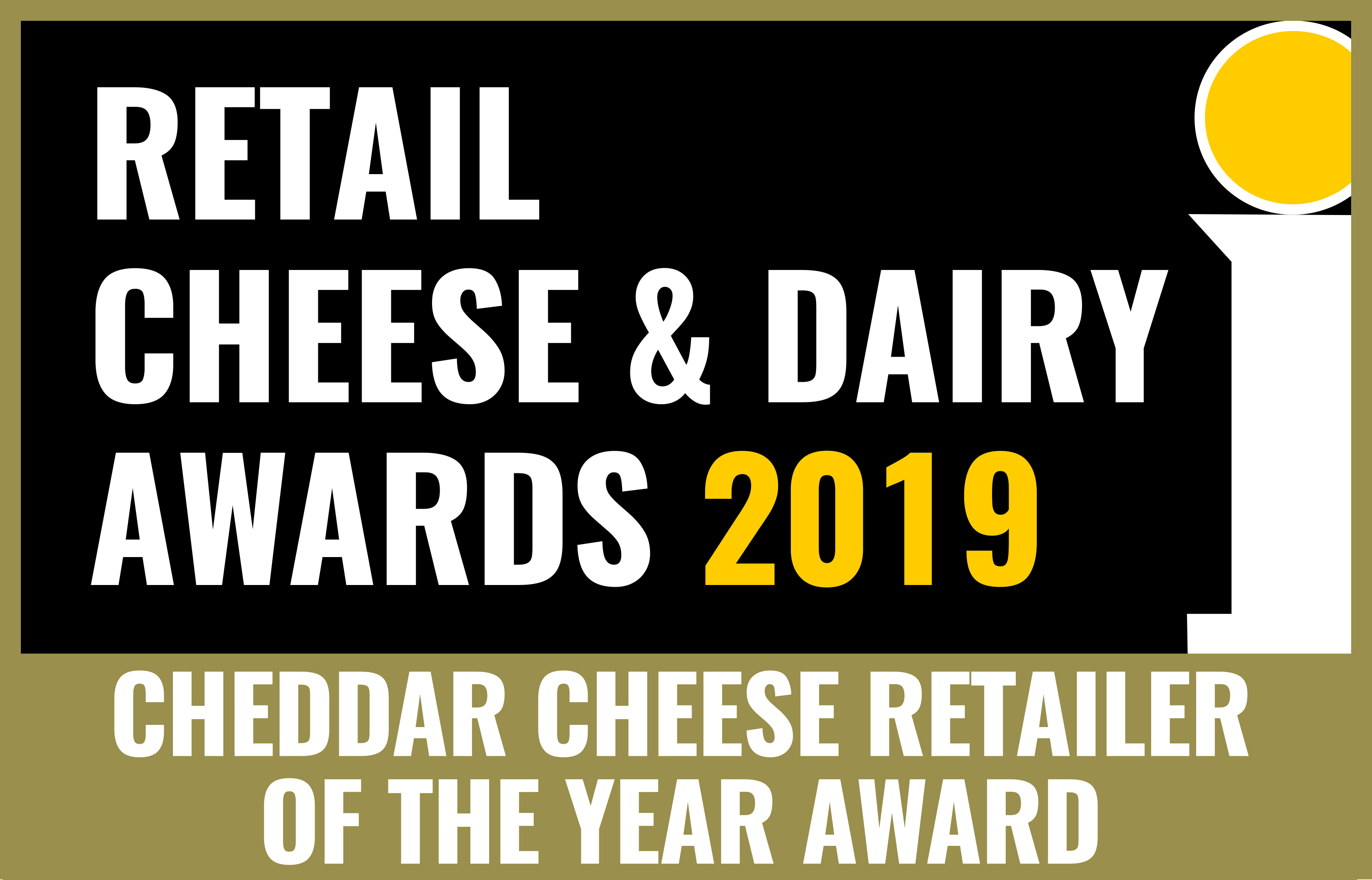 "We're extremely proud to have such a great collection of cheese and dairy products and we have some extremely talented and highly skilled cheesemakers here in the North and throughout the UK.

I also think it's important to give recognition to our colleagues in store who have an excellent knowledge of our product range and keep our cheeses in peak condition. It's their knowledge,  enthusiasm  and skill that creates a point of difference for our customers and helps deliver a more personal shopping experience."

Alan Kirkby, Dairy Buyer
Here's a list of the gold medal winning cheeses available at Booths:
Booths Brand Extra Mature Cheddar
Booths Brand Lighter Cheese Mature
Booths Brand Organic Stilton
Booths Brand Capricorn Goat Brie
Barber's 1833 24 Month Old Cheddar
Clemency Westcombe Cheddar
Gorwydd Caerphilly
Appleby's Unpasteurised Cheshire
Greenfield's Crumbly Lancashire
Wensleydale Creamery Blue 16
Papillion Unpasteurised Roquefort
Case Arrig Gorgonzola Piccante
Montagnolo Affine Blue Cheese
Wookey Hole Cave Aged Goats Cheese
Don Juan Manchego
Rous Brie de Meau, Unpasteurised
Gillot Camembert
Le Cret Gruyere Reserve, Unpasteurised
Treur Jersey Schorren Edam
Cornish Mature Gouda
Shepherd's Purse Yorkshire Fettle Ewes' Milk Cheese
Godminster Organic Cheddar Heart
Blacksticks Blue Spreadable
Appleby Creamery Eden Valley Brie
Butters, Yogurts and Creams:
Longley Farm Cottage Cheese
Graham's Original Quark
Wensleydale Salted Butter
Lurpak Garlic Butter
Longley Farm Single Jersey Cream
Isigny Chantilly Whipped Cream
Collective Farm Raspberry Yogurt
Rachel's Organic Honey Greek Yogurt
---
Great Taste Awards 1 star Awarded for Our Vegetarian Ready Meals
Great Taste, organised by the Guild of Fine Food, is the acknowledged benchmark for fine food and drink. The Great Taste logo is the sign you can trust when buying food and drink in your local, quality retailer.
We've been awarded 1 star for two of our own brand Vegetarian Ready meals:
Booths Mattar Paneer
Booths Vegetable Tagine with Cous Cous
---
Olive Magazine – Two Gold Awards for Own Brand Products
Booths Chocolate & Ginger Hot Cross buns were awarded Gold for the Best Alternative Hot Cross Bun at the Olive Magazine Easter Supermarket Awards.
We were also awarded Gold for Best Seafood Product for our Lemon & Pepper Salmon Kebabs, available from our fish counter in the Summer Supermarket Best BBQ Food Awards.
---
Shortlistings
Decanter – Supermarket of the Year
British Baker Magazine – Supermarket Bakery Business of the Year – Finalist
People's Choice Wine Awards -Vote for Us here!