Andy McDermott – Buyer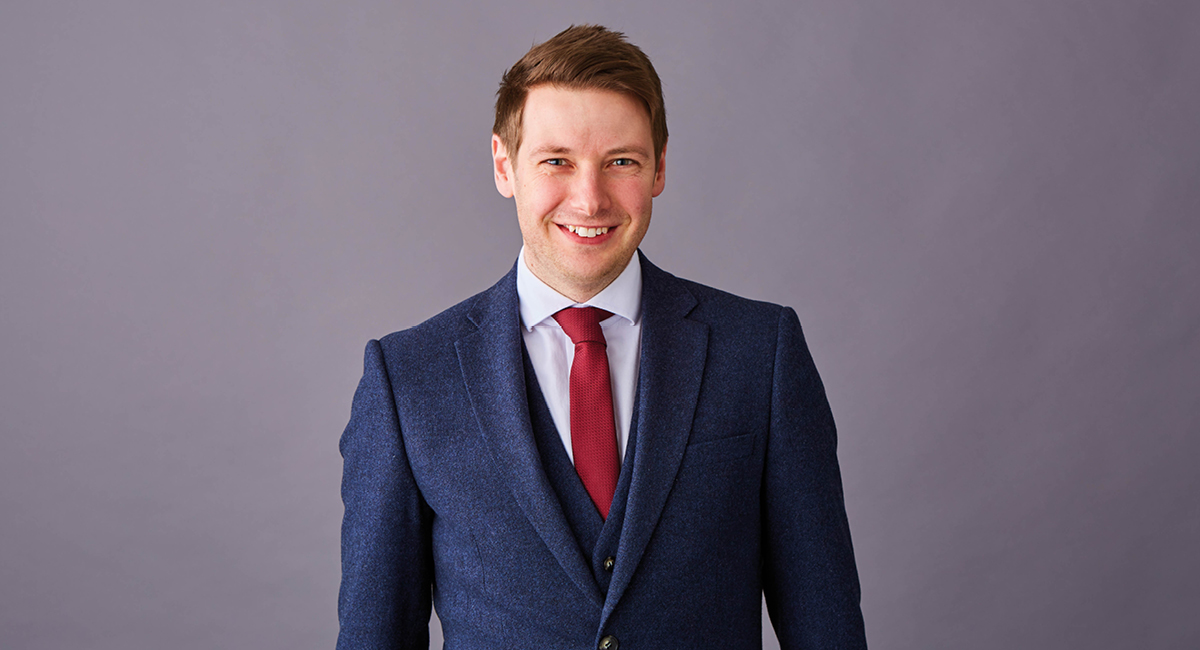 How did you get into buying your categories?
I've probably not gone down the conventional route. I had always had a keen interest in retail but thought an over analytical mind might actually be useful on the supply chain side. I joined a discount retailer as part of the supply chain team not long after leaving University. However I spent some time working closely with their buying department developing new products and I found this side of the role more appealing.
I was given a great opportunity to move into a buying role sourcing predominantly non-food goods from around Europe and the rest of the World. I really enjoyed this aspect of buying and over the years I was fortunate enough to cover a variety of categories sourcing and creating all sorts of wonderful and on occasion slightly bizarre products.
Having grown up in Preston I had always been an avid fan of Booths. I have a young family and when the opportunity came up to cover ambient grocery categories in my home town it was a case of right business and right time for me. I joined Booths in December 2018 with an initial remit for Tinned Goods and Cereals before inheriting Soft Drinks and Hot Beverages too.
What responsibilities do you have as part of your role?
I monitor current range performance across all lines checking sales, stock write offs and ultimately have to report on profits by category on a weekly basis. I react to the sales performance by tweaking prices to ensure we always have a great value proposition for the customer to try and entice customers into trying brands or ranges they might otherwise not buy.
Ahead of running any promotions I work with our suppliers to negotiate what discount they can offer as a contribution to the promotional prices. I then work with our supply chain colleagues to ensure we have the right amount of stock available if we anticipate a change in customer demand.
I see multiple suppliers each week (both current and potential new ones) in order to ensure we have the best product range available for our customers. As a buyer you can have input into product creation from start to finish and as a bit of a foodie I've got to confess that this is a bit of a perk of the job.
Unfortunately when looking at new ranges I'm not able to stock all the products I see. Like most buyers I love to try new lines so when I do decide to take new lines on, I then have to make tough decisions around which ranges have to make way for these new lines on shelf.
What's your favourite thing about working for Booths?
Launching new brands into an established market can be really rewarding especially when we are able to offer it exclusively ahead of other retailers. When you check the sales numbers on a new brand or product after the first few days live on shelf, it can give a real sense of satisfaction when you can see customers are seeing the same draw and are buying into it.
What's most important to you when selecting new products?
There are lots of factors that play into why I would choose to range a new line, however ultimately it has to be a line that will offer something different to the customer than what we already stock and therefore inspire them to pick it up. Is it a new trend, is it better quality than what we offer currently, is it better value and is it more sustainable? 
What challenges do you face as part of your role?
Looking at a wide variety of products means lots of meetings with suppliers. One minute you can be looking at a short shelf life soft drink from a start-up business and then next you can be looking at a soup from an established heritage brand. As ever the constraint is fitting in quality time with each supplier.
Whilst launching new brands is exciting, it is also a real challenge. Often you are competing with established brands with larger traditional TV/Radio advertising budgets to appeal to the customer. Overcoming these barriers using more personal advertising like face to face tastings, social media and store events can be great ways to achieve this.
What's your most exciting story from your career in the world of buying?
There are definitely a few memorable stories that I couldn't have imagined would happen when I considered a career in retail.
– Having suppliers turn up at your hotel room unannounced because word had got out that there was a potential buyer to showcase their products to.
– Picking my own stock to be sent to 200+ stores because it was delivered late into the warehouse and I needed it turning round to get to stores immediately.
– Modelling teenage/young men's fashion clothes for a catalogue because I was the only male under 30 in the office at the time that could pass for that age.
What's your favourite soup?
Homemade 'leftover soup' from a roast dinner. It makes a great Pea and Ham Soup.
What's the most useful thing you own?
My wife bought me a key ring tape measure as a joke one Birthday as I was always measuring items in stores when doing DIY projects at home. It's proved invaluable though as it's amazing within a work environment how often you need to get a quick check on dimensions when thinking around maximising space shelf to get in one extra product on shelf. 
To read more about Our People, click here.