Booths Accelerator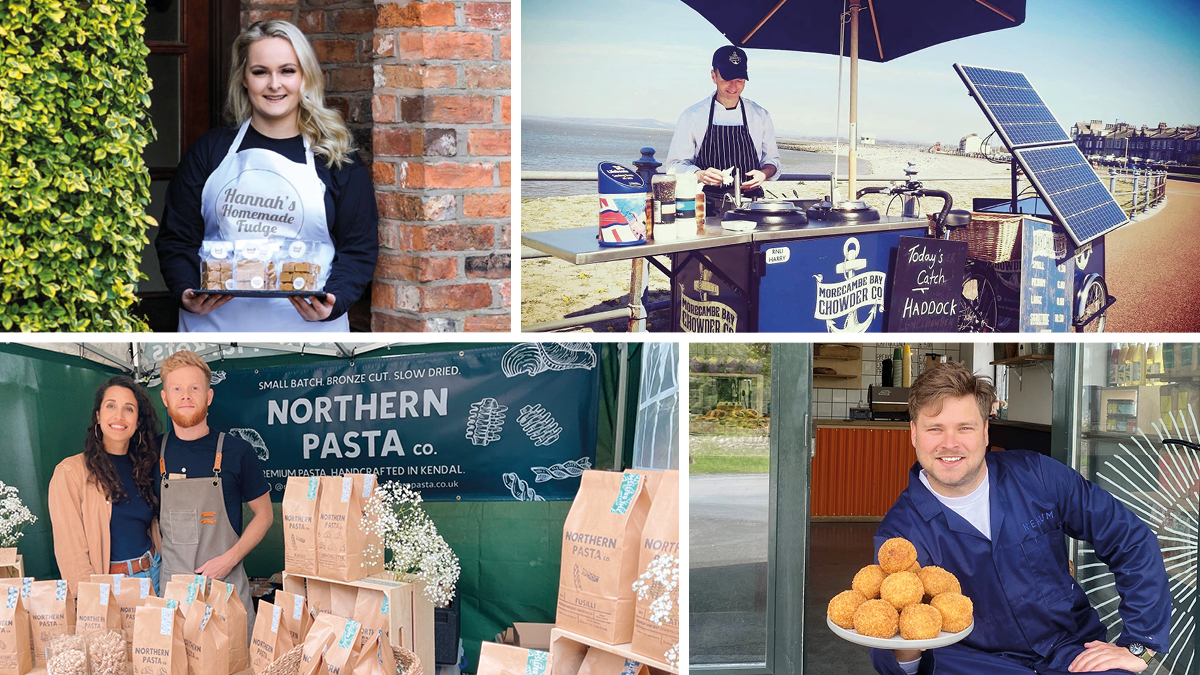 In 2022, we launched The Booths Accelerator in celebration of our 175 year milestone. The Accelerator scheme offered a tailored programme of support to help grow, develop and sustain food and drink business' of the future. Nearly 200 businesses applied for the scheme, with over 15 of them meeting with buyers to discuss future listings with Booths. The judges saw many worthy and passionate applicants, but Pete Stephenson, founder and creator of Morecambe Bay Chowder company was the successful winner.
Pete, a former physics teacher, started Morecambe Bay Chowder Company in 2021 after crowdfunding to start a food business that celebrated the produce of Morecambe Bay. It takes 24 hours to mature the depth of flavour in the Bay Chowder stock. Clear and sweet with delicate aromas of the sea, the stock truly sets the scene of where it originated. Pete's creation contains fresh local white fish, fluffy Lancashire potatoes and free-range cream, with the signature dish being served in a fresh crusty bread bowl. You can often find Pete and his trusty solar-powered bike named "Harry" on Morecambe Bay promenade selling his hearty traditional chowder. Joining Morecambe's finest, are further start-up businesses Northern Pasta Company, Hannah's Homemade Fudge, and Neaum Hospitality – 3 deserving local businesses who Booths will be supporting.
Neaum Hospitality was established by Jack in Amsterdam in 2019 and transformed into a producer of Lake District inspired deli foods for home delivery during lockdown, made and prepared in a temporarily closed restaurant kitchen in Grasmere. In 2021, the main products were sausage rolls and scotch eggs, as well as freshly made bread and flavoured butters, tarts, pâtés and soups. Jack found the most popular items by far were the sausage rolls and scotch eggs, so entered the Accelerator scheme with his product… Scotch Vegg!
Jack developed unique flavours for Scotch Vegg and there are now three creations and more under development: Coronation Chickpea, Sweet Potato and Feta, and Spinach and Stilton. Booths will be launching Scotch Vegg Coronation Chickpea and Sweet Potato and Feta flavours in summer 2023 in the fridges, so keep your eyes peeled for these handmade, meat-free snacks!
To read more about our people, click here.
To read more about our products, click here.