Lakeland Lamb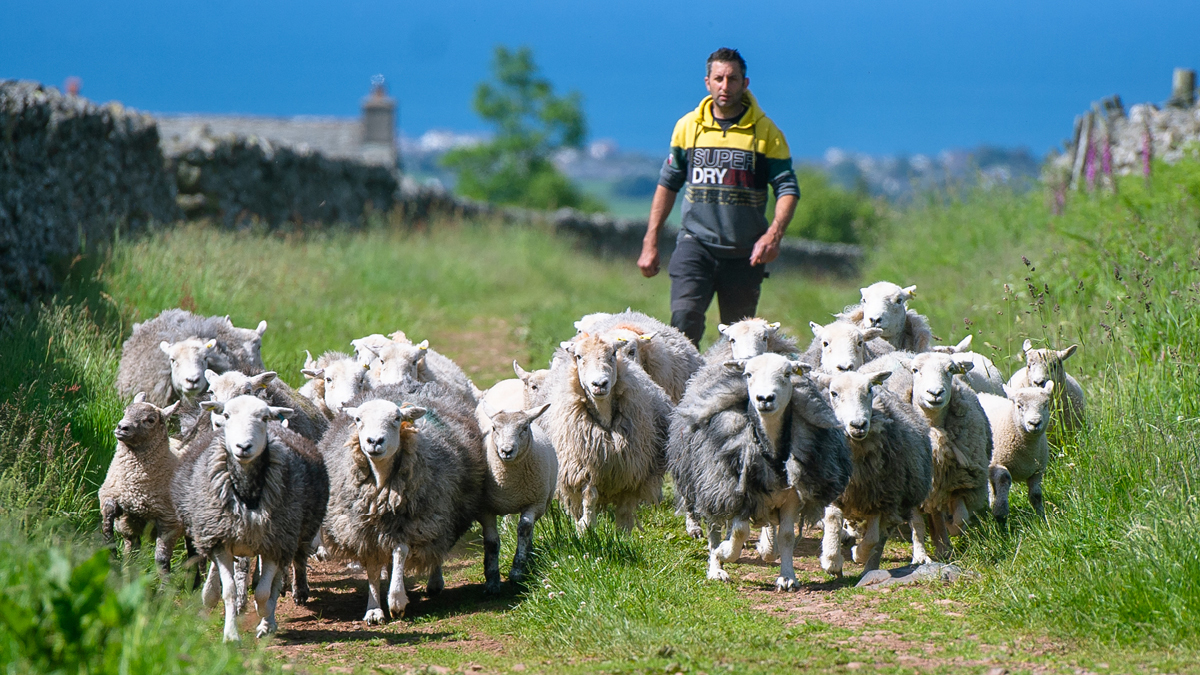 Lakeland lamb is a Cumbrian speciality, born and reared in the valleys and in-byes of the Lake District, where the landscape is gently rolling and the climate is a little less harsh. The ewes roam freely and graze on the meadows, producing lamb with unrivalled succulence and exceptional taste.
Traditional fell sheep are crossed with high-quality breeds that reside on the green pastures of the land, producing lamb with a distinctive gamey flavour. The milder, more forgiving temperatures of the valleys allow for the maintenance of near year-round production of lamb from one of the most desirable regions.
Our lamb comes to us from fifth-generation Lakeland farmer Ian Knight and his family, where farming traditions and expertise are at the heart of their daily work. Breeding and rearing premium lamb is what they do best, and it's given us the opportunity to form a unique, decade-long partnership with the family who in turn provide us with quality, seasonal lamb.
The farming team are a close and hardworking traditional family; everybody mucks in on the farm and supports one another. From Ian (the boss), who does everything and more to Alan (Dad – the old boss), who keeps an eye on the new boss, to Joe (the REAL boss – aged 11), who tells the old boss and the new boss where they are going wrong!
Farming has been central to family life for many generations. Striving to produce the highest quality meat, maintaining only the highest welfare standards, and doing it with a smile on their smile their face is what the Knight's do so well.
As Grandad Knight used to say, "If you look after your livestock, your livestock will look after you."