Crisps, Snacks & Nuts Range Review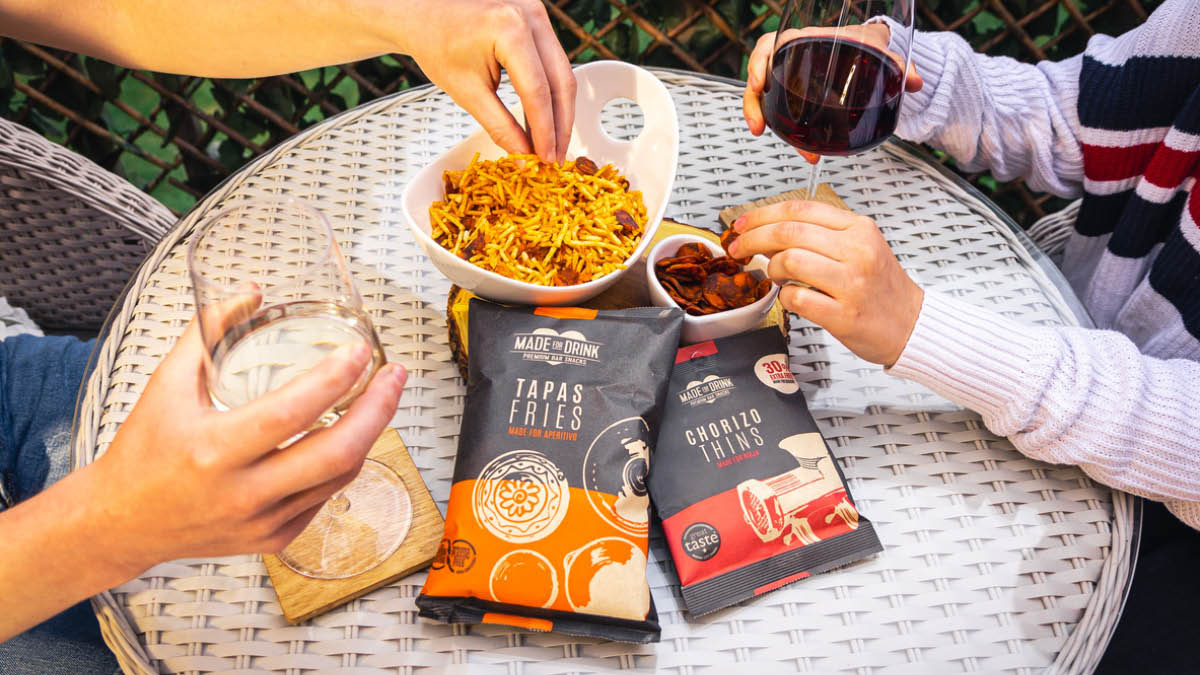 Whether it's savoury or sweet everybody has a favourite snack and our shelves are full of them! Our buyer Emily has been working with a number of new brands to bring a wider variety of Crisps, Snacks and Nuts to our shelves.
The way we snack is changing and we are make some changes to our crisps & snacking category to reflect that. We are introducing over 50 new products from 12 new suppliers – from local brands, to new and exciting products there is something for everybody.

Emily Burr, Buyer
As well as classic crisps and peanuts, you'll find a new range of snacks including pretzels, fava beans, trail mix and much more!
Regional Crisps from Yorkshire and Lancashire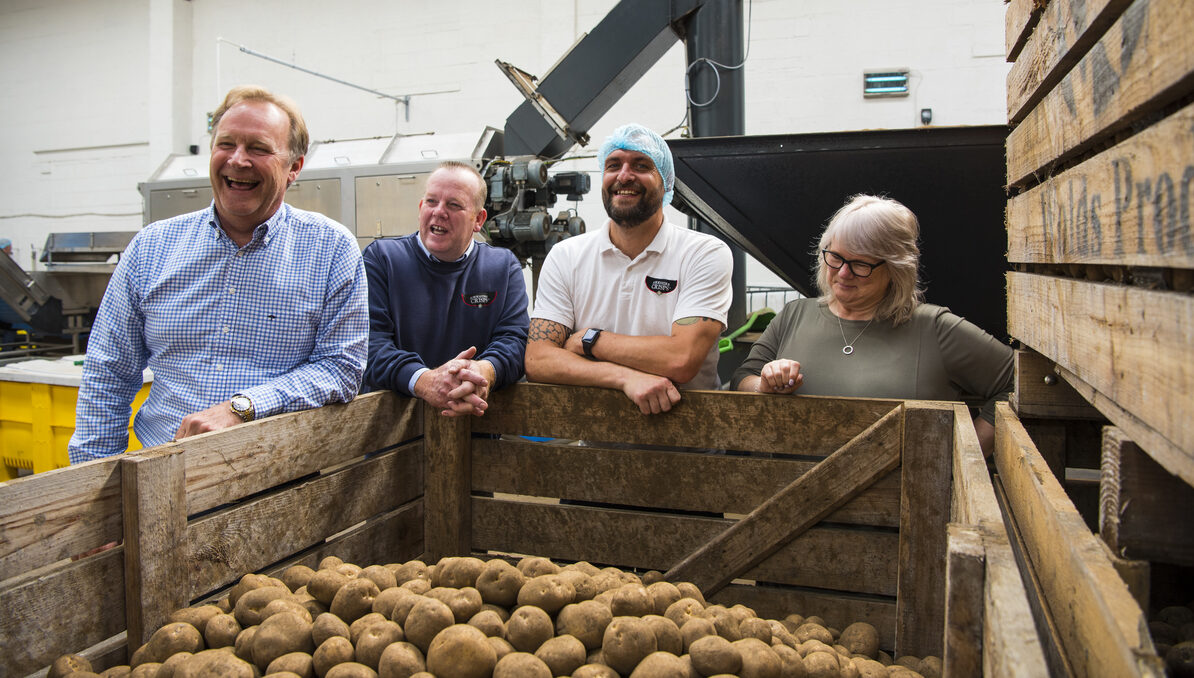 Founded in 2005 by part-time farmer Ashley Turner, Yorkshire Crisps produce their award-winning crisps over in Wales Bar, a small village nestled between Sheffield and Rotherham. The small team with a true passion for Yorkshire create their delicious range of crisps using the finest range of local ingredients.
The hand-cooked crisps are made using carefully selected potatoes from local farms on the chalky soils of the Yorkshire Wolds and packed into locally sourced materials. Made in small batches and hand-cooked in high oleic sunflower oil and flavoured with natural seasonings, all five available flavours are gluten-free and suitable for vegetarians.
Now available:
Yorkshire Crisps Natural Sea Salt, 150g
Yorkshire Crisps Chardonnay Wine Vinegar, 150g
Yorkshire Crisps Cheddar & Onion Chutney, 150g
Yorkshire Crisps Chilli & Lime, 150g
Yorkshire Crisps Worcester Sauce, 150g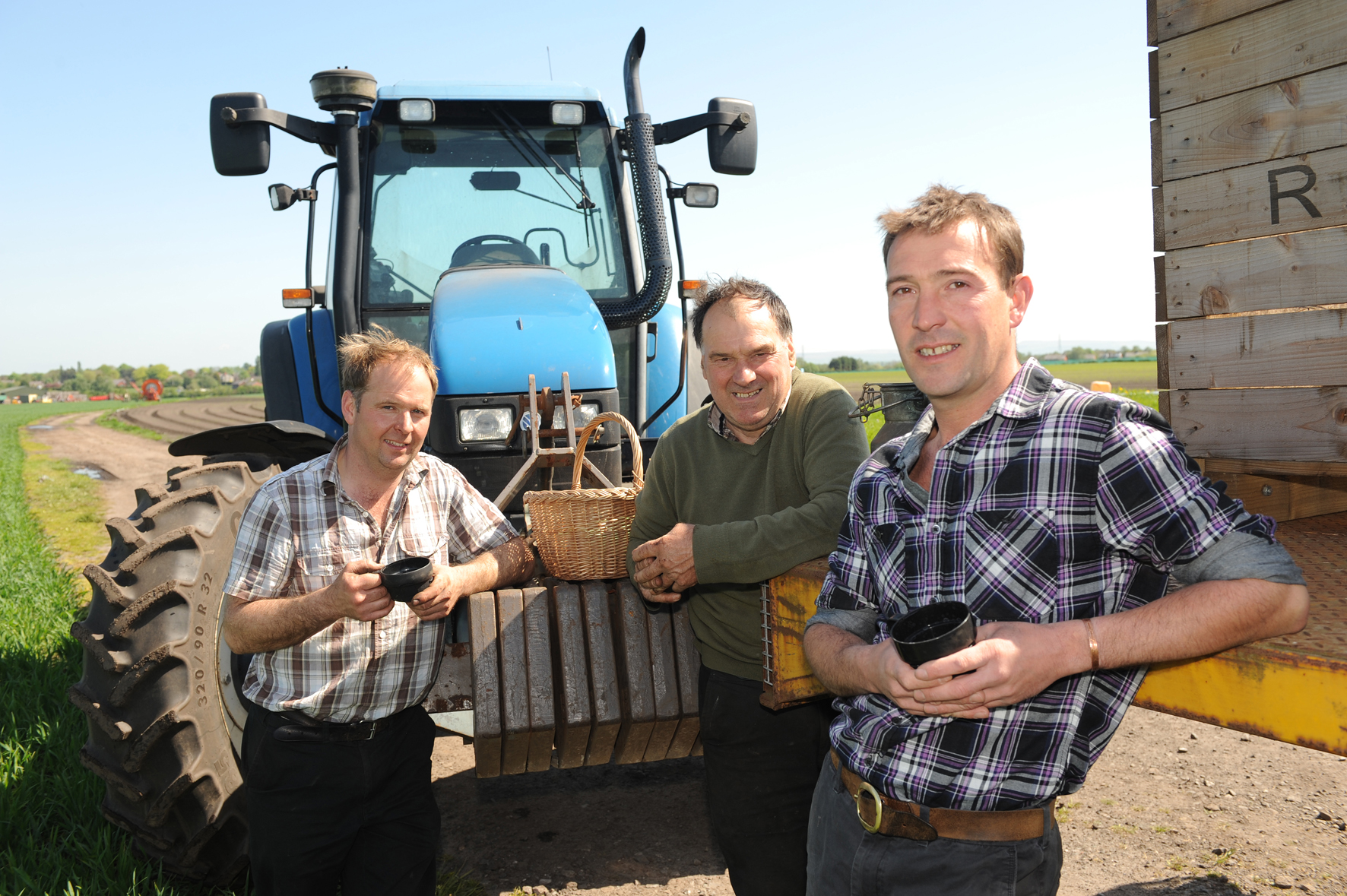 A firm favourite at Booths, Lancashire Crisps have been farming their potatoes from the rich black soils of Rufford, Lancashire and turning them into the delicious crisps stocked on our shelves. Once farmed, the potatoes are then hand-cooked and flavoured with tastes of the region such as Dewlay Cheese in their Creamy Lancashire Cheese and Onion flavour.
John Fiddler started the brand after wanting a better trade for his potatoes compared to his farmer neighbours. His grandfather began making crisps by hand many years before and John and his family enjoyed them so much, it inspired him to give it a go himself.
Available in store:
Lancashire Crisps Lancashire Sauce, 150g
Lancashire Crisps Cheese & Onion, 150g
Lancashire Crisps Sea Salt & Malt Vinegar, 150g
Lancashire Crisps Sea Salt, 150g
Lancashire Crisps Sweet Chilli, 150g
Lancashire Crisps Black Pudding, 150g
Lancashire Crisps Black Pepper, 150g
---
Olly's Pretzels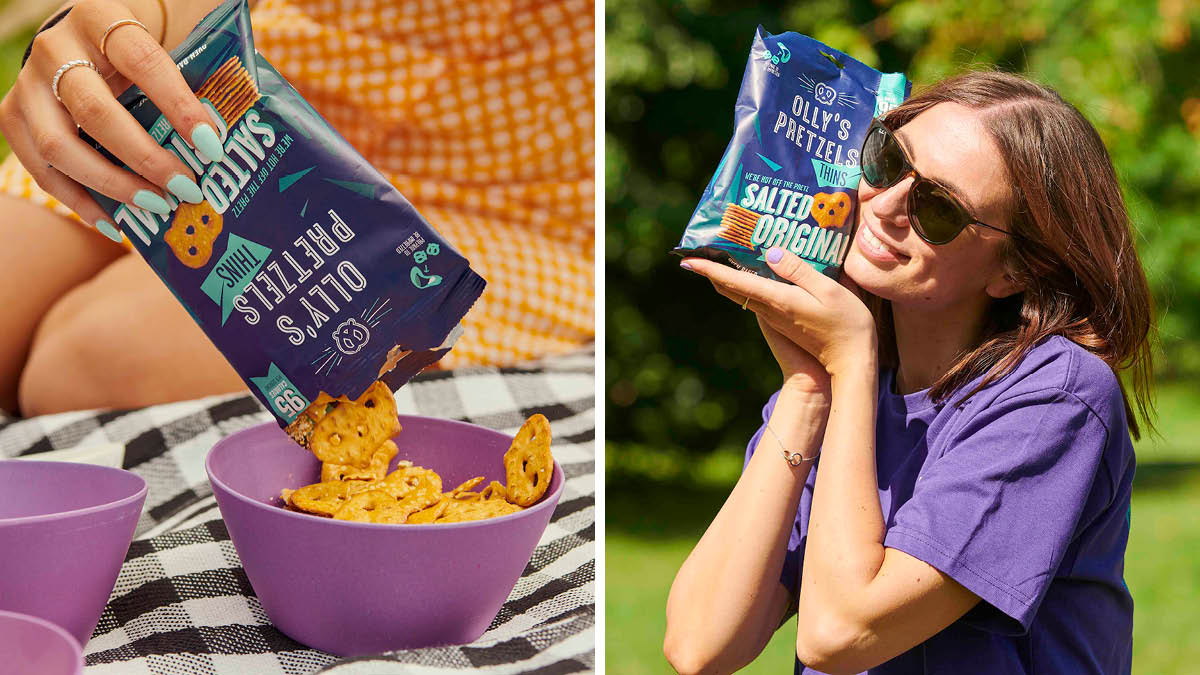 With a mission to feed the planet's happiness one snack at a time, Olly's are creating snacks that have health at the heart and flavour to the full. What started as a passion for olives and a craving for a snack full of flavour and character, the brand has now grown to include a selection of seasoned mixed nuts and the brand new Pretzel Thins.
The multi award-winning brand was started by Olly back in 2016, who was joined by big brother Sam in 2018 and their younger sister Ella in 2021, their grandma has even been known to help out a time or two!
Now available:
Olly's Original Pretzel Thins, 140g
Olly's Sweet Chilli Pretzel Thins, 140g
Olly's Sour Cream & Onion Pretzel Thins, 140g
---
Made for Drink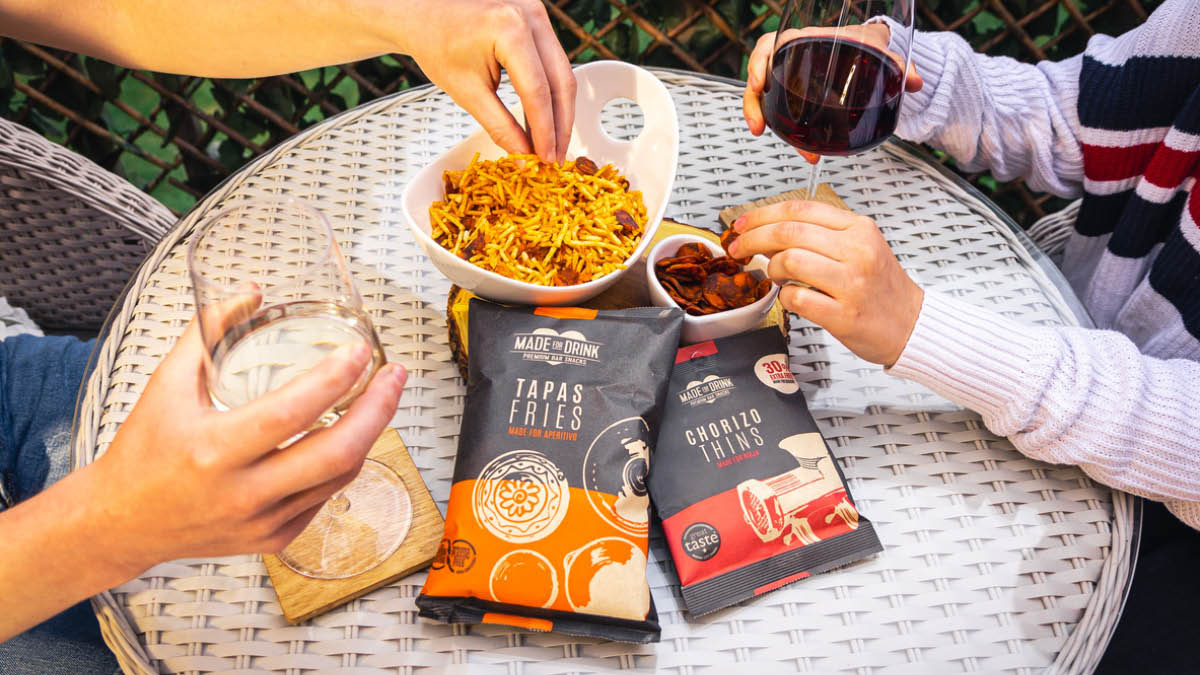 Spotting an opportunity for better bar snacks, Made for Drink founder Dan began paving the way to produce simple and delicious products paired perfectly with your favourite drinks back in 2016.
The award-winning range of products comes with high praise from some well-known names in the industry including Rick Stein, Michel Roux Jnr and Richard H Turner. The packaging is also 100% plastic free and home compostable as Made for Drink are proud to be a 100% carbon neutral brand.
Now available:
Made for Drinks Tapas Fries, 125g
Made for Drink Salami Chips, 30g
Made for Drink Chorizo Thins, 30g
Made for Drink Chicken Salt Fries, 150g
---
Real Handful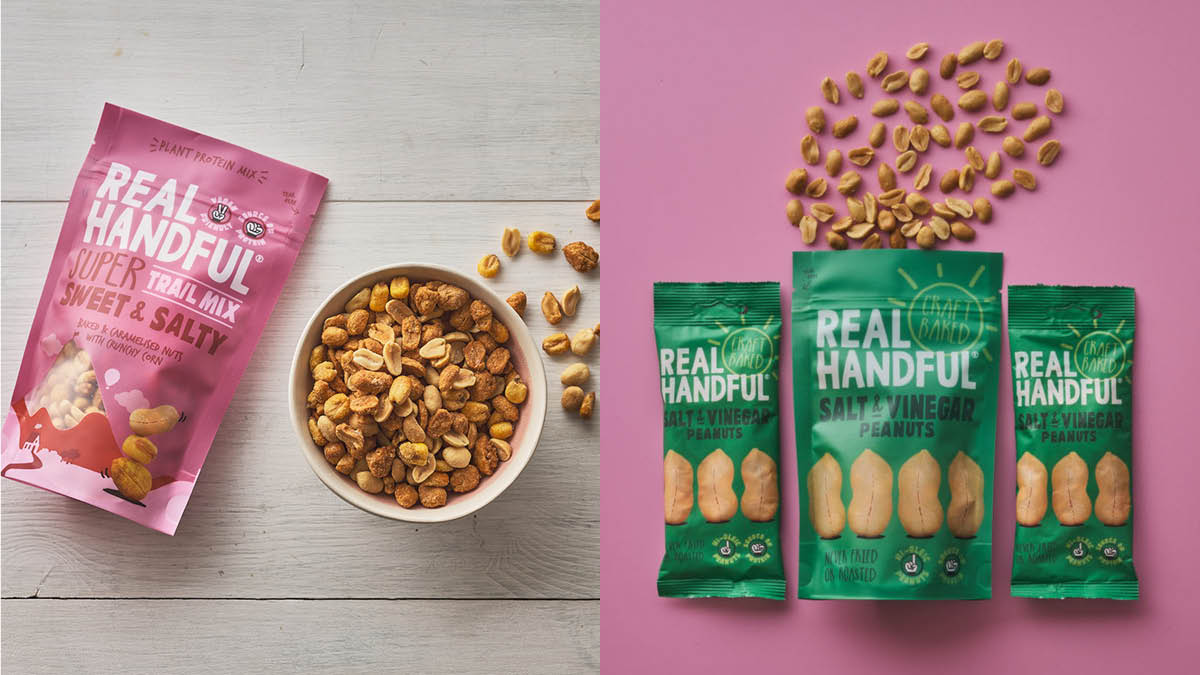 A family run business based in the North West, Real Handful launched in 2016 when co-founder Joe was triathlon training and realised the importance of nutritional snacks. During one particular training hike through the Grand Canyon, Joe discovered 'Trail Mix' a blended snack using nuts, seeds, dried fruit and chocolate and these nut mixes became the cornerstone of their delicious product range.
Their Great Taste award-winning snacks are being rolled out in widely recyclable packaging, and Real Handful are also working closely with Fareshare Greater Manchester to help bring great quality nutritious food to a number of frontline charities and communities.
Now available:
Real Handful Sea Salted Craft Baked Peanuts, 50g
Real Handful Salt & vinegar Craft Baked Peanuts, 50g
Real Handful Sea Salted Craft Baked Peanuts, 112g
Real Handful Salt & Vinegar Craft Baked Peanuts, 112g
Real Handful Sweet & Salty Trail Mix, 112g
Real Handful Smokin' BBQ Trail Mix, 112g
---
Honest Bean Co.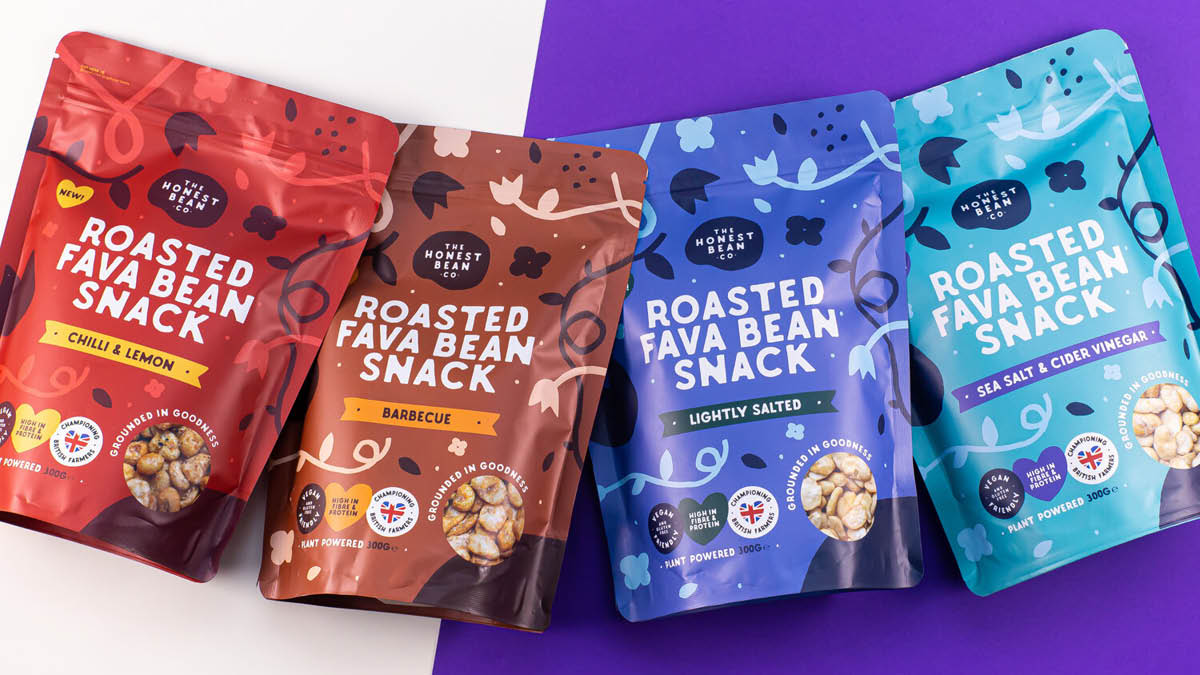 In 2000, aged just 19, Adam Palmer took over the family farm in the Yorkshire Wolds. A self-confessed hummus lover, Adam was on the hunt for a more sustainable alternative to the chickpea which lead to the discovery of the fava bean. He teamed up with his sister, Zoe, and The Honest Bean Co was born.
Full of nutritional benefits and eco-friendly properties, Fava Bean snacks from The Honest Bean Co are simply roasted to perfection and flavoured with only natural flavourings. They're great to enjoy as a snack or with a glass of something cold.
Now available:
Honest Bean Roasted Fava Bean Lightly Salted, 40g
Honest Bean Roasted Fava Bean Salt & Vinegar, 40g
Honest Bean Roasted Fava Bean BBQ, 40g
Honest Bean Roasted Fava Bean Lightly Salted, 300g
Honest Bean Roasted Fava Bean Salt & Vinegar, 300g
Honest Bean Roasted Fava Bean BBQ, 300g
---
Well & Truly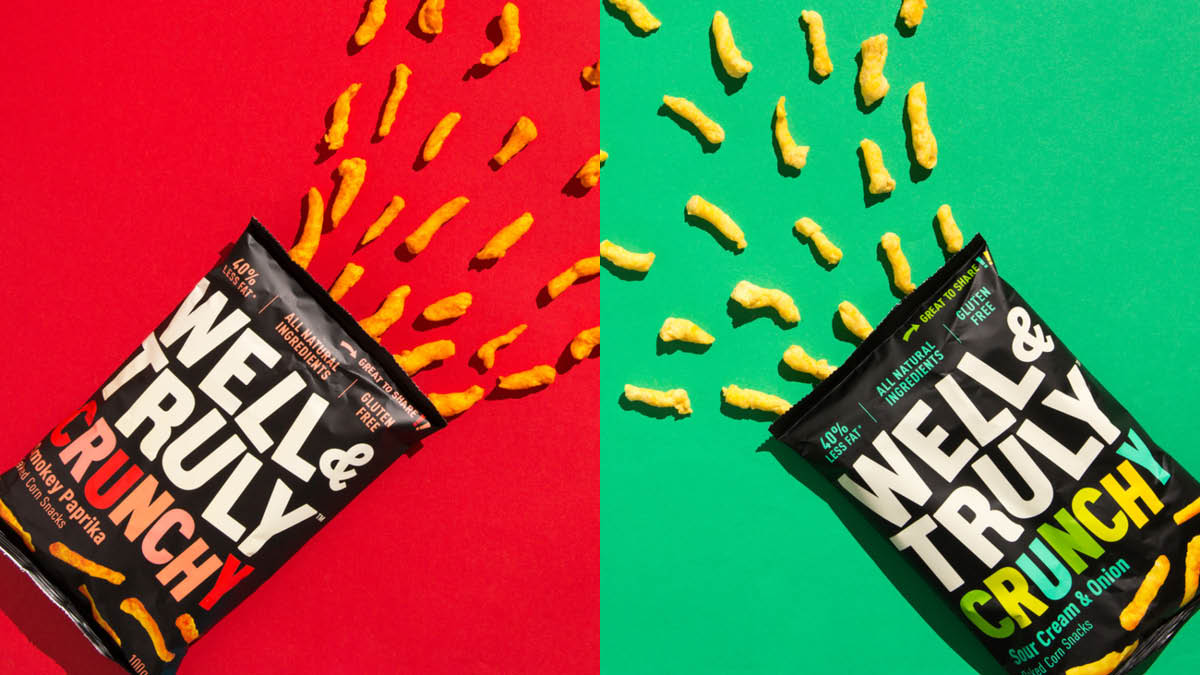 Award-winning corn-based snack brand Well & Truly are on a mission to break the bland in the snack world. Founded by Sara and her sister-in-law Maria as a result of their search for tasty snacks that were full of flavour and not full of fat, the brand are currently working their way to being carbon neutral and B-Corp certified.
With 40% less fat, packed full of flavour and made with all natural ingredients, the range of Well & Truly crunchies are also gluten-free.
Seen them before? We've moved Well & Truly from our Free-From section so now all your favourite crisps brands can be found all in one place.
Available in store:
Well & Truly Cheesy Crunchies, 100g
Well & Truly Sour Cream & Onion Crunchies, 100g
Well & Truly BBQ Crunchies.