Croftpak Tomatoes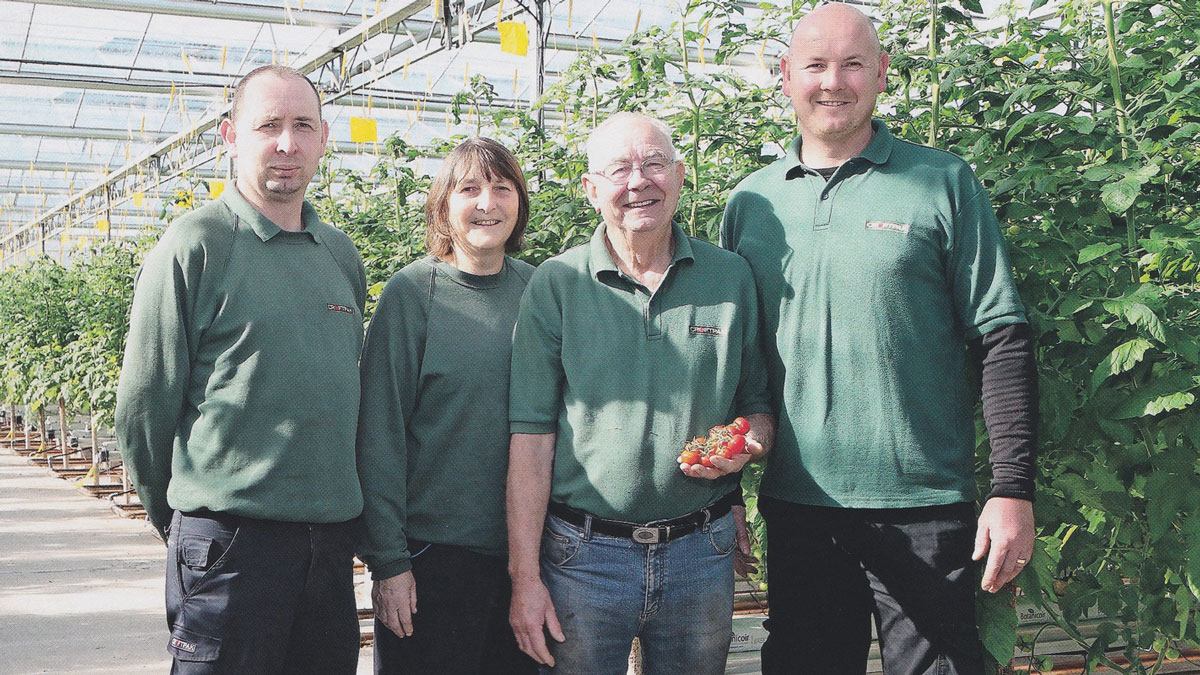 At Booths, we aim to source all of our fresh tomatoes from the UK from May to mid-November with many of them locally grown and a wide range of varieties available.
One of our longest-established tomato partnerships is with local growers Croftpak Nurseries, who have worked with us for over 30 years. Established in Tarleton, Lancashire in 1946 by the Ascroft family, they still proudly run the business today. Current Senior Director Brian Ascroft joined the family business in 1960 after leaving school. The company is now run by his wife Janet and his sons Michael and Peter, and Peter's wife Katie.
Croftpak first supplied Booths with delicious, fresh tomatoes in the late 1980s. Around the same time, their production changed to long-season tomatoes, meaning they could supply fresh, locally grown tomatoes throughout the summer. The tomato crops are grown in glasshouses heated by renewable energy from a biomass boiler, so they are protected from the cold and can soak up all our British summer sunshine! Hives of bees live inside the glasshouses to pollinate the flowers, with biological control methods used for any unwanted pests that find their way into the crop. Mindful of their carbon footprint, Croftpak have installed solar panels and use electric vehicles.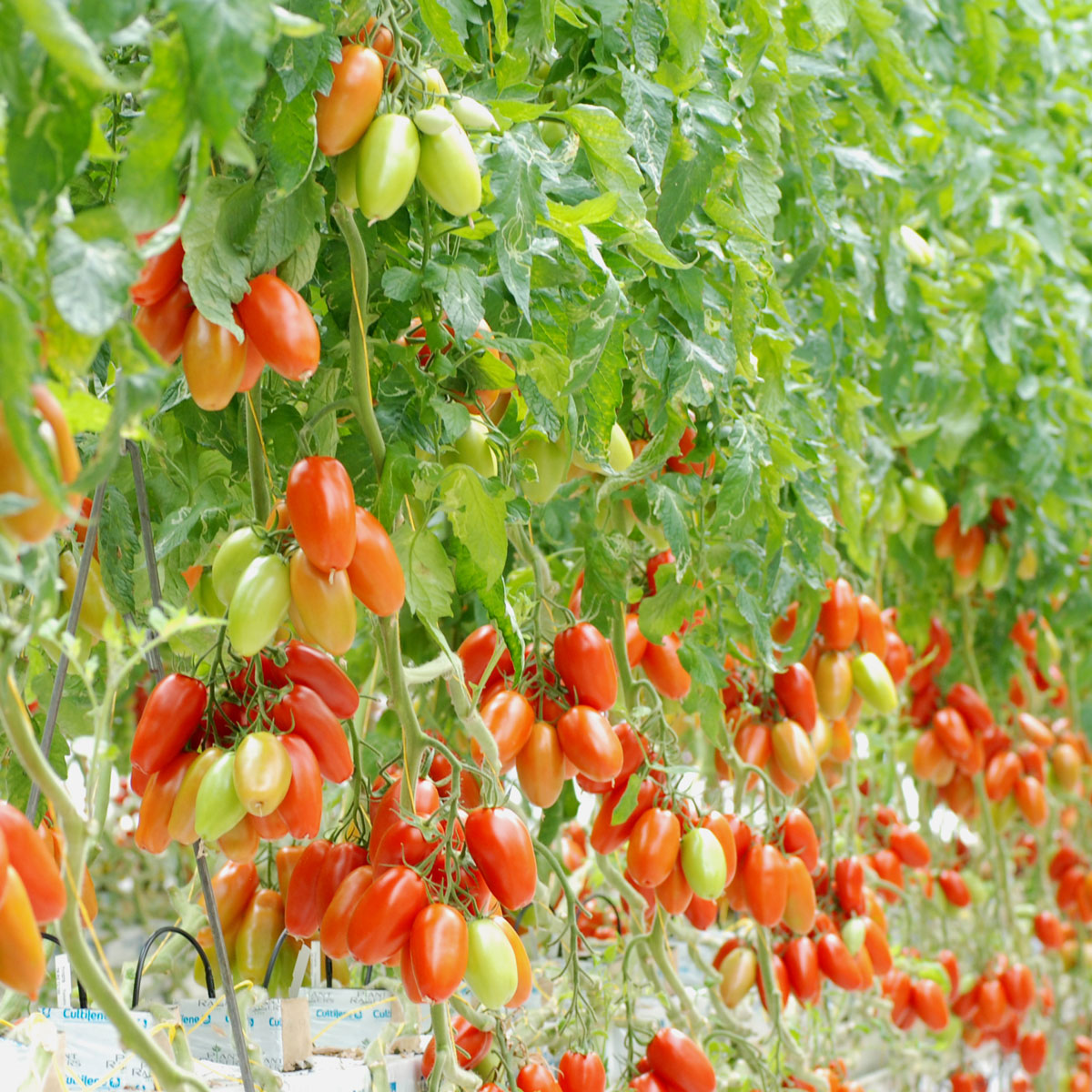 Brian says,
Our aim is to try to grow the best-tasting and freshest tomatoes possible. The varieties we grow have been chosen solely due to their flavour, not their yield. We grow them in coir (coconut fibre) slabs, as we can recycle these at the end of the season. Our tomatoes are used in award-winning dishes by Michelin-star chefs, but the majority are sold in Booths!
Our motto is 'Straight from the plant to the plate', as freshness is the key. We don't use refrigeration stores so all our produce is freshly picked to order and sent to Booths stores straight away. All the pre-pack lines we send into Booths stores are in cardboard punnets and overwrap, both of which are recyclable.
In 2023, will be supplying Booths with a wide variety of tasty tomatoes, from Strabena, a small strawberry-shaped, sweet fleshy tomato, to Sweet Magic, a slightly acidic-tasting tomato. We can't forget about the Mediterranean large plum tomato Pozzano which is great for sauces!
Brian says of the Pozzano,
Pozzano tomatoes are very fleshy which make them great for sauces. You can slice them lengthways and season with salt, pepper, and balsamic vinegar to taste or add some grated cheese if desired. These can be grilled or barbecued, simply delicious!