E.H. Booth & Co Wines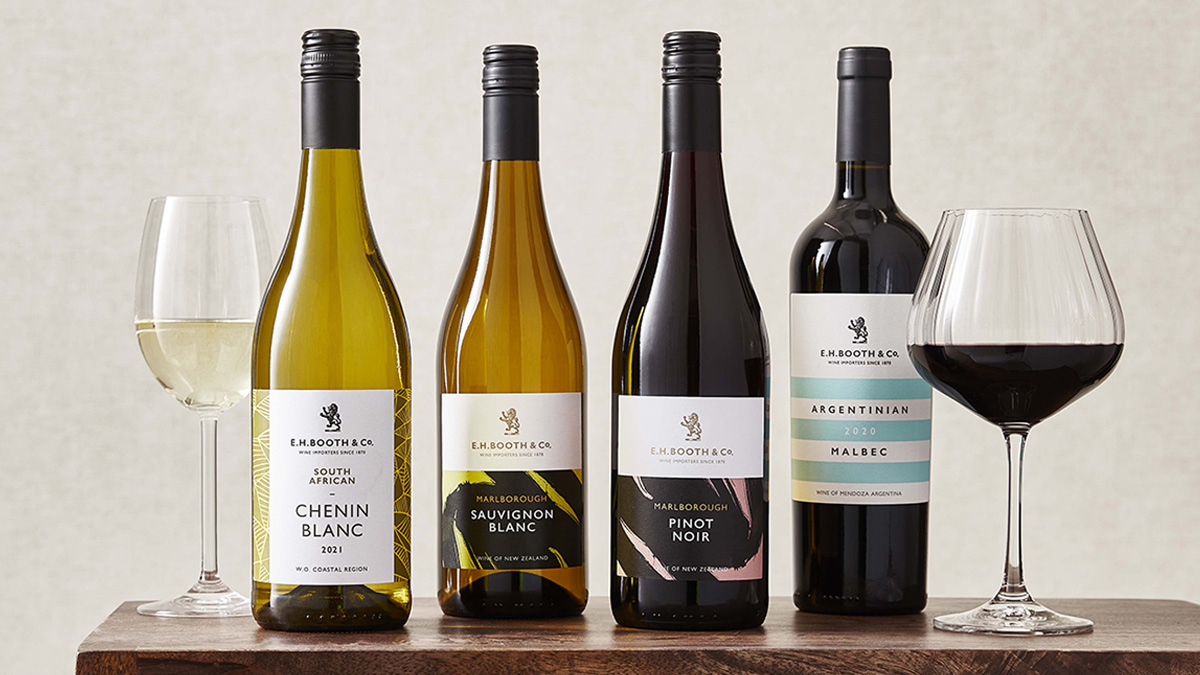 ''New World'' wines are most often referred to as wines produced outside of the traditional wine-growing regions you'd expect, such as Europe. Wines grown in these regions are known as ''Old World'' wines, whereas ''New World'' wines tend to originate from vineyards in hotter countries, such as South Africa, New Zealand and Argentina where the grapes are riper, giving the wine a more in-depth, full-bodied flavour.
''Old World'' wines are often lighter-bodied, more restrained and can be lower in alcohol but the key thing they have in common is that they're made the same way. Winemaking in ''Old World'' countries is regulated with guidelines all wineries should follow meaning the wine is made a certain way and this doesn't differ by country or region. They use century-old techniques giving heritage to the wines that are produced.
Typically speaking, producers of ''New World'' wines have the freedom to be more experimental in their approach towards winemaking and their practices vary dramatically. Known for their elegance and innovation, there's less focus on following time-honoured traditions which can result in full-bodied wines often with bold, fruity flavours.
E.H.Booth & Co New World Wines
From New Zealand
Sourced from a spectacular corner of Marlborough, directly on the coast of the South Island of New Zealand, these vineyards are exposed to extreme coastal weather conditions and diverse soil types. The rolling terrain and maritime influences result in wines with intense varietal characters, brimming with pure fruit flavours.
E.H.Booth & Co Marlborough Pinot Noir: Offers ripe, dark berry fruit with a delicate touch of spice. Rich and juicy on the palate, the generous ripe plum and red cherry fruit flavours lead into a supple, soft tannin finish.
E.H.Booth & Co Marlborough Sauvignon Blanc: Shows ripe notes of passionfruit and guava, underpinned with aromas of fresh herbs. The palate is bursting with zesty, pure fruit flavour that is balanced with a long, crisp, mineral finish.
From South Africa
Our South African wines are made for us by Perdeberg Cellar, which lies at the foot of the magnificent Paardeberg Mountain, with grapes grown in the fertile lands of the coastal region.
E.H.Booth & Co Chenin Blanc: A very aromatic and richly textured wine, full of citrus, pear and peach notes. The palate boasts hints of citrus, lychee and vanilla, with a deliciously crisp finish.
E.H.Booth & Co Old Vine Cinsault: Crushed for flavour not colour, this wine from 40-year-old unirrigated bush vines is bright and expressive. The palate is brimming with fresh pomegranate and delicate red berries with a beating heart of ripe cherry fruit. Delicate and juicy with a fragrant finish.
E.H.Booth & Co Shiraz: Concentrated flavours of dark plum and blackberry compote with a touch of black pepper and spice. Round and ripe on the palate with supple tannins it has a lovely, fresh finish.
From Argentina
Produced in Mendoza where the warm, sunny vineyards are set against the backdrop of the majestic Andes mountains. Meltwater from the Andes is used to irrigate the vines creating a climate perfect for grape growing.
E.H.Booth & Co Argentinian Malbec: With heady aromas of raspberries, blueberries and cherries, this is a vibrant and youthful Malbec. The palate is smooth and juicy, while the finish is fresh with a delicate fragrance and a real purity of fruit.