Flower & White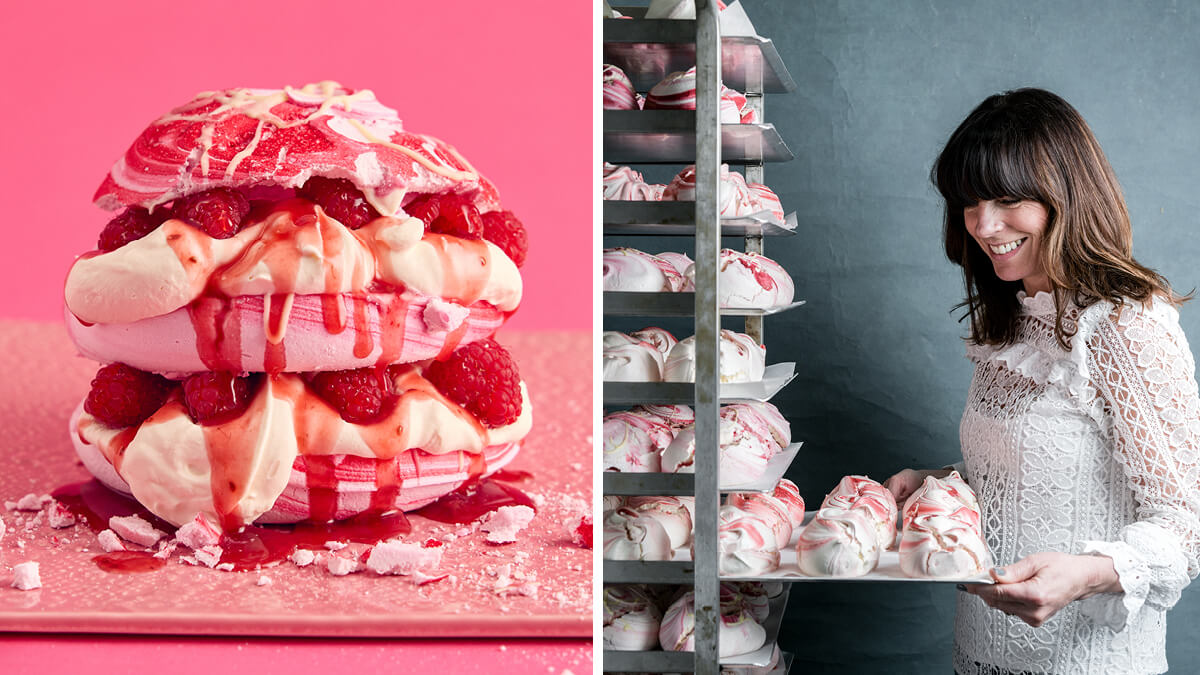 Lovingly handcrafted in their Shropshire-based bakery, Flower & White are paving the way in creating easy and indulgent desserts to enjoy at home.
Founders Brian and Leanne met back in London in 2003, where they discovered a mutual appreciation of good food and began exploring the vast variety of restaurants across the city. Their fondness for quality dining experiences fuelled their passion for delivering a remarkable experience to be enjoyed by customers and is still a key driving force for them today.
Fast forward to 2009, Brian, then a stay-at-home dad, spends his time between park visits and baking with his young daughters, slowly honing and perfecting his baking skills. Taking the plunge, Brian decides to share his creations with the public and attend local farmers markets and food festivals. From here, Flower & White is born! Leanne became a partner in the business and their light and indulgent meringues become the company's hero product, forming the foundations for many more award-winning meringue based treats and snacks to come.
Sustainability influences every decision Flower & White make, such as wrapping all their Meringue Bars in paper-recyclable packaging and they are currently working towards their B Corp Accreditation.
Ingredients play a huge part towards their sustainability, using locally sourced ingredients where possible, including sugar made from 100% British sugar beet and free-range British eggs. Their Fairtrade chocolate is sourced from a cocoa supplier who is committed to 100% sustainable chocolate ingredients with a promise to be 100% forest and carbon positive by 2025.
Now available in store:
Flower & White proudly introduce their new-look for their bestselling Giant Meringue Clouds. With the same remarkable flavours, the new and improved look is part of the company's innovative growth journey and pursuit of delicious treats.
What goes into the meringues and the way they are made make the Meringue Clouds truly unique. Handcrafted using the finest ingredients and slow baked to a traditional Swiss recipe, they're naturally gluten-free, low fat and suitable for vegetarians. Flavours include:
Raspberry Eton Mess
Lemon Drizzle
Caramel Swirl
Very Vanilla
Double Chocolate
To read more about our products, click here.