Healthy Plates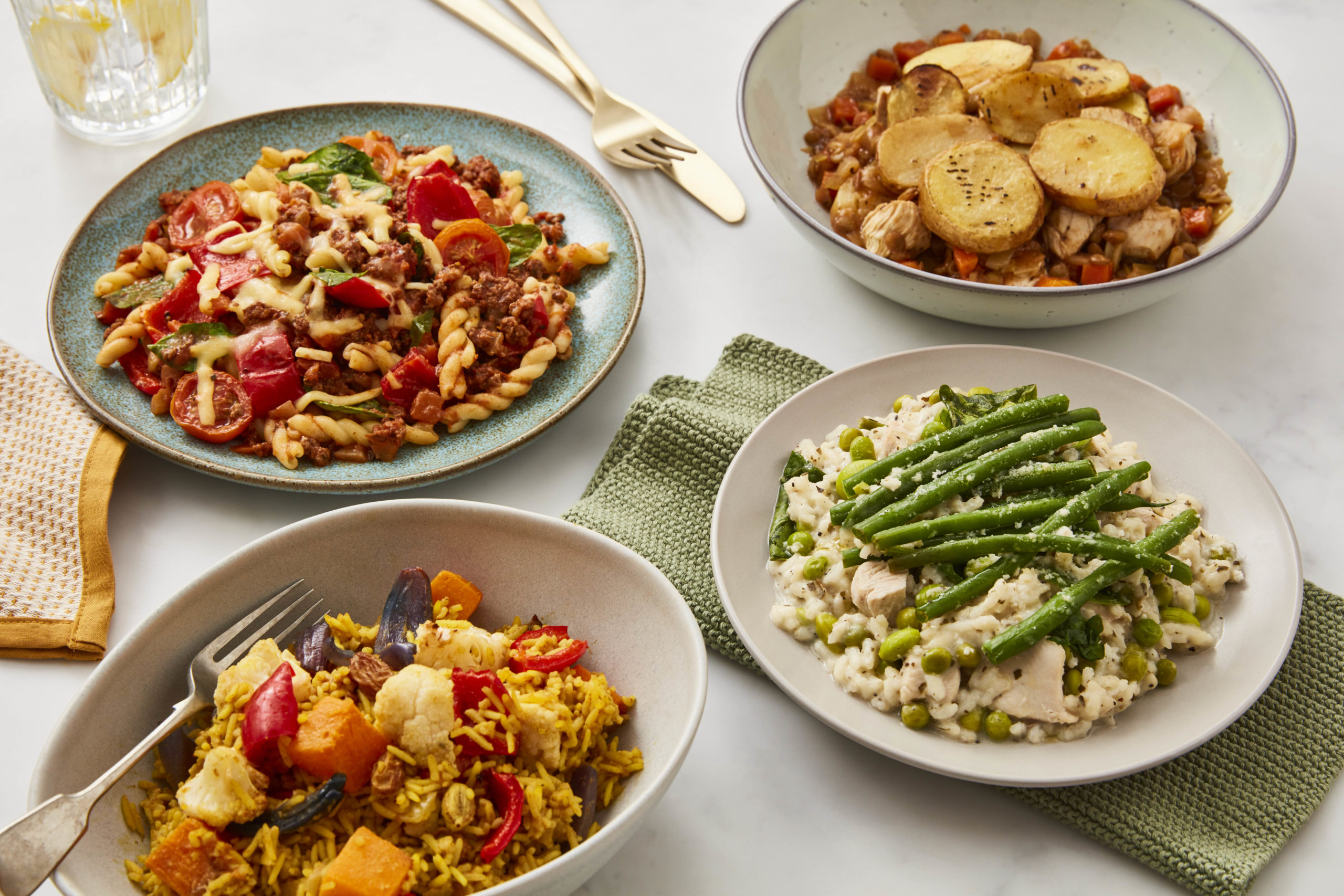 Introducing new 'Healthy Plates' convenience ready meals with Kate, our product developer and Gavin, head chef from local Lancashire supplier Althams. Together they've been working hard with the rest of the team since January 2019 to bring you the Healthy Plates range. Each dish is under 400 calories, less than 3% fat and contains 1 of your 5 a day. Our new range is:
Booths Beef Ragu & Gemelli Pasta (350g)
Booths Chicken & Green Bean Risotto (375g)
Booths Roasted Vegetable Biryani (380g)
Booths Chicken & Lentil Hot Pot
Kate and Gavin are great friends and have known each other for 17 years. Our lovely Kate has over 23 years experience in food development and Gavin is a Michelin star trained chef with over 25 years experience. With nearly 50 years combined experience between them, this talented duo have brought together a great range of different dishes full of amazing flavours. The dishes have been taste tested multiple times by a panel of people including Kate, the buyer, plus a team of eager food lovers. The dishes are tested for nutritional value to ensure that they meet our health standards, but still taste delicious. In addition to our new Healthy Plates, Althams create a range of ready meals for Booths which are cooked just as you would make them at home but in bigger batches, so you can be sure of exceptional quality in every bite.
Kate says "My favourite is the chicken and green bean risotto. It's surprisingly creamy and the freshness of the green beans work well with the hint of mint."