Island Bakery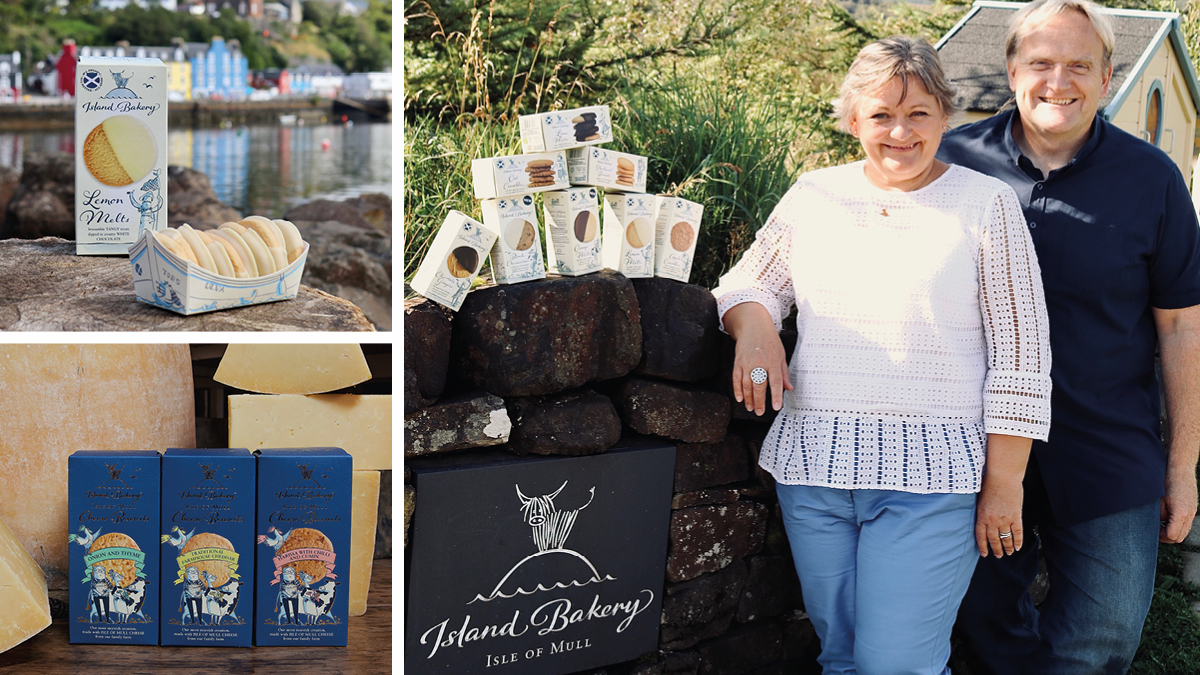 Based on the rugged Isle of Mull, Island Bakery craft a range of delicious tasting sweet and savoury biscuits. All are made in small batches using traditional ingredients and methods, and contain no palm oil, colours, hydrogenated fat, artificial colours or flavours.
Joe and Dawn Reade set up the Island Bakery on the Hebridean Isle of Mull, where Joe has lived since the age of 11. He met Dawn in Edinburgh when they were students and she joined him on Mull in 1994. They set up their bakery, delivering bread around the island to the local shops. Two years later the two bought a shop, and after stocking it with lovely specialty foods, they realised there was a bit of a gap in the market for wonderfully made organic biscuits.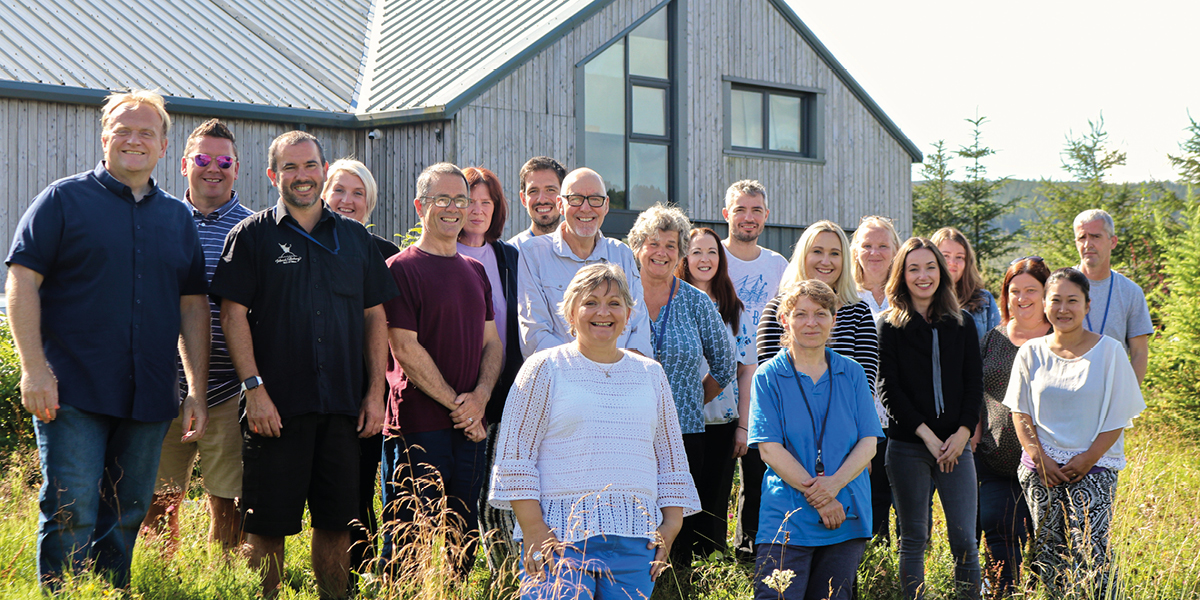 Demand grew for their biscuits and in 2012 they built an environmentally friendly bakery on the Island. The electricity is generated by wind and the rushing water of a nearby stream, both of which Mull has plenty of! As well as that, the ovens that bake the biscuits are heated by woodchip, sourced from sustainably managed forests on the island. This heating method results in a longer bake giving the biscuits their unique texture.

The first range Joe and Dawn created was their Sweet Biscuit Range. Using only organic ingredients and a little extra butter than a normal biscuit, the range includes award-winning Lemon Melts, which are Island Bakery's best-selling product. What makes their sweet biscuit range even sweeter is that they are all presented in small cardboard boats that are named after neighbouring islands!
Spurred on by the success of their sweet biscuits, Joe and Dawn were gripped by the new product development bug. In February 2021, they launched two more ranges, an Organic Oatcake range, and a Cheese Biscuit range.

The Organic Oatcakes are made in small batches using the right combination of whole oats, oatmeal and extra virgin olive oil to create the ideal oatcake. The oatcakes can be enjoyed on their own or with a chunk of cheese, pate or even smoked salmon.
The Cheese Biscuit Range has genuine local provenance. To produce their range of three scrumptious cheese biscuits, Joe and Dawn have captured the fulsome flavour of Gold Award-winning Isle of Mull Cheese. One of the few artisan cheeses in Scotland produced from a single herd, the cows graze right beside the bakery!
Joe and Dawn are proud of the biscuits they and their team bake on the Isle of Mull and hope that you enjoy them all. Whichever biscuit you are enjoying you can know that it has been baked with care in small batches using traditional ingredients and methods, and it is something unique from the Scottish Islands.
In store now:
Island Bakery Lemon Melts, 133g £3.30
Island Bakery Orange Melts, 133g £3.30
Island Bakery Chocolate Ginger Biscuits, 133g £3.30
Island Bakery Cheese Biscuits, 100g £3.25
Island Bakery Thyme Cheese Biscuits 100g, £3.25
Island Bakery 3 Seed Oatcakes, 135g £2.20
Island Bakery Original Oatcakes, 135g £1.85.
All prices are correct at time of writing. Please check your local store for availability.