Cooper King Distillery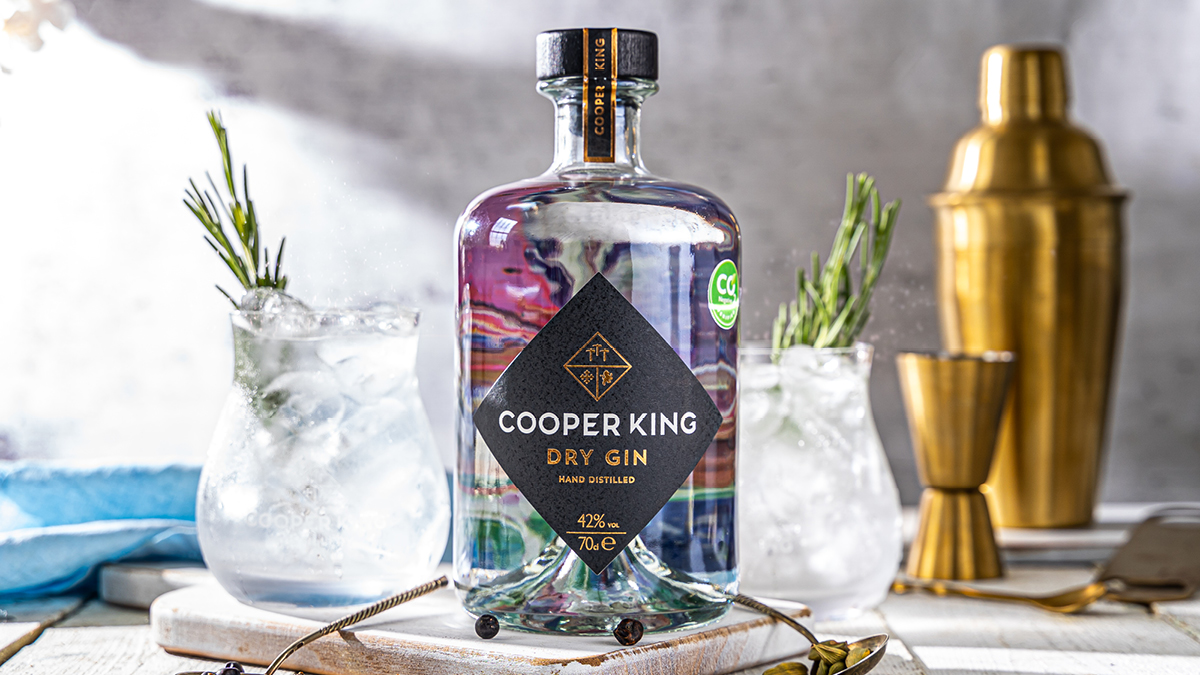 Cooper King Distillery is a self-built, crowd-funded distillery located in Sutton-on-the-Forest, York, producing sustainable spirits. It is the first in England to produce carbon-negative gin and the first in Europe to join the environmental initiative 1% for the Planet.
Founded in 2016 by former scientist Dr Abbie Nelson and chartered architect Chris Jaume, the venture was inspired by travels to Australia and Chris's adventurous great-great-grandfather, Charles Cooper King, whose family has rich historical ties to Yorkshire dating back to 1030.
They run on 100% renewable energy to produce their gin, vodka & whisky and closely work with Yorkshire farmers. They distil using locally grown grain and botanicals and have even opted for lightweight recycled glass bottles to showcase their products. Their postage is plastic free and for every bottle sold, one square metre of native UK woodland is planted and 1kg of carbon dioxide is removed from the atmosphere!
With rich cardamom notes married with juicy citrus and floral layers of local honey, a fresh and vibrant gin with exceptional character is delivered.
Producing flavour-driven, sustainable drinks is at the core of what we do, because we believe drinking good spirits needn't cost the Earth. That's why we're proud to be stocked with Booths; a fellow, independent, family-owned business, who pride themselves on supporting local producers and their commitment to sustainability

Chris, co-founder of Cooper King Distillery
We are delighted to stock their wonderful gin in our stores!
In Autumn this year, their highly anticipated and hand-made Yorkshire single malt whisky will be joining our shelves. The mashing, fermenting, distilling, maturation and bottling of the Cooper King whisky all happen on site to create an authentic whisky influenced by their Yorkshire surroundings and inspired by experiences in Tasmania.
To read more about our products, click here.