Pico Sauces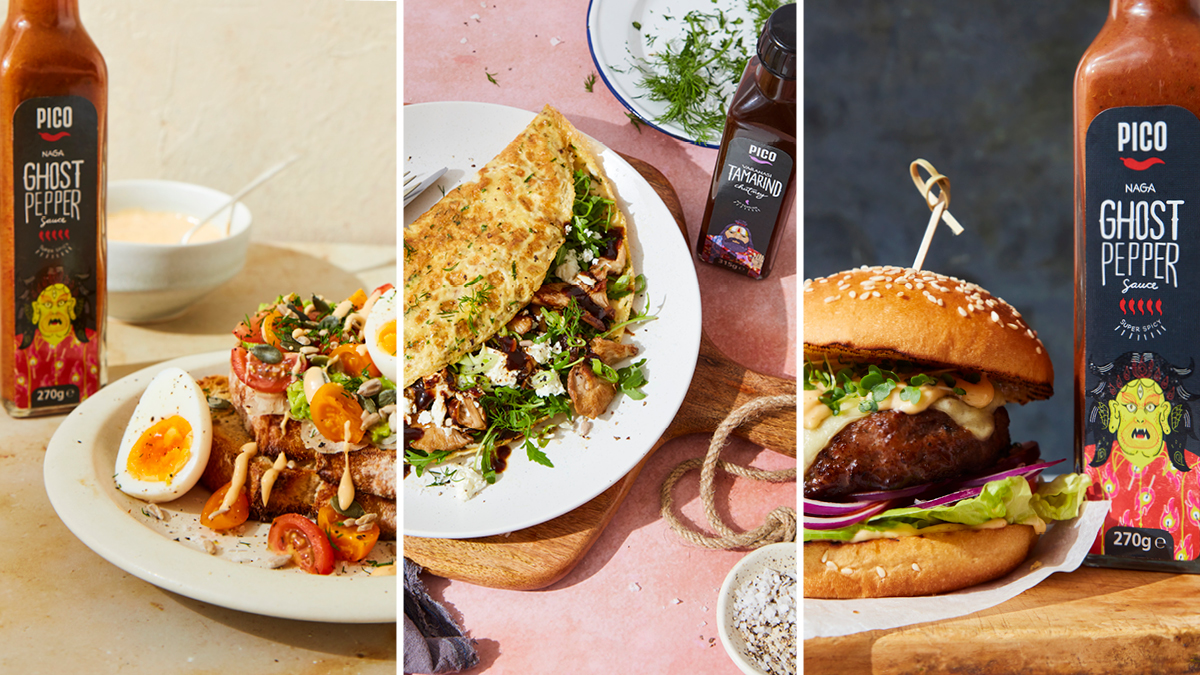 Pico Sauces are here to bring fun Indian flavours to the meals you eat every day. You can now enjoy the authentic variety of flavours you'd find in an Indian meal by adding a Pico sauce to your Full English Breakfast, some Fish & Chips or a bacon butty.
Made in India, each bottle showcases the creative, modern food culture now found in India's urban centres where the younger generations are experimenting further with traditional spices and ingredients. Whilst keeping their rich culinary heritage at heart they are embracing the opportunity to create new and exciting recipes, leading the way for the future of Indian cuisine.
All Pico sauces are vegan and gluten-free and there are no rules on what food you can pair them with! From burgers to ice cream you can add a taste of India to every dish.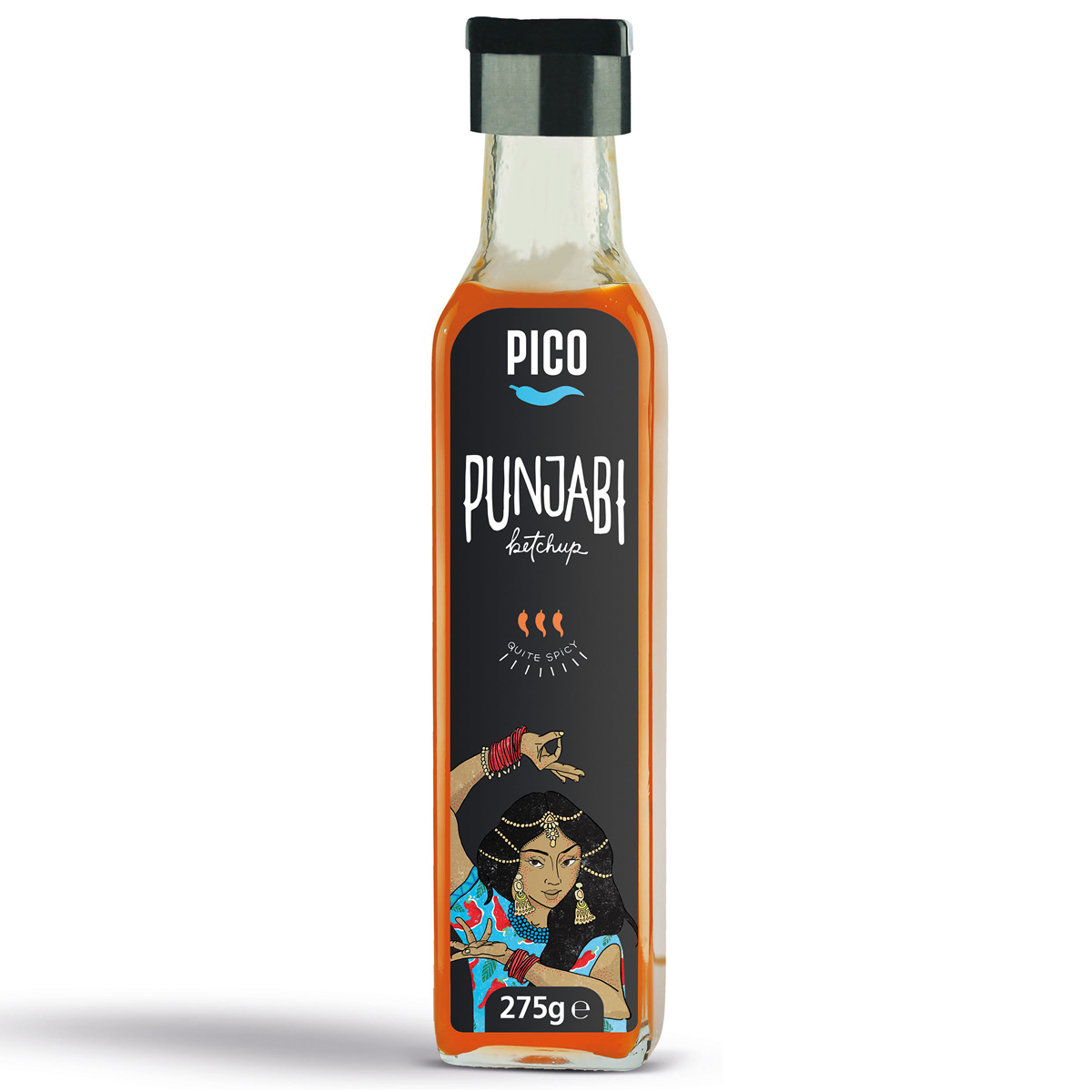 Pico Punjabi Ketchup
The perfect way to include the delicious aromatic flavours of butter chicken with your everyday meals. Use as a dipping sauce with a cooked breakfast or chips, an alternative spread in a burger bun or mixed with cooked chicken on a sandwich. Anything goes!*contains nuts*
275g, £2.50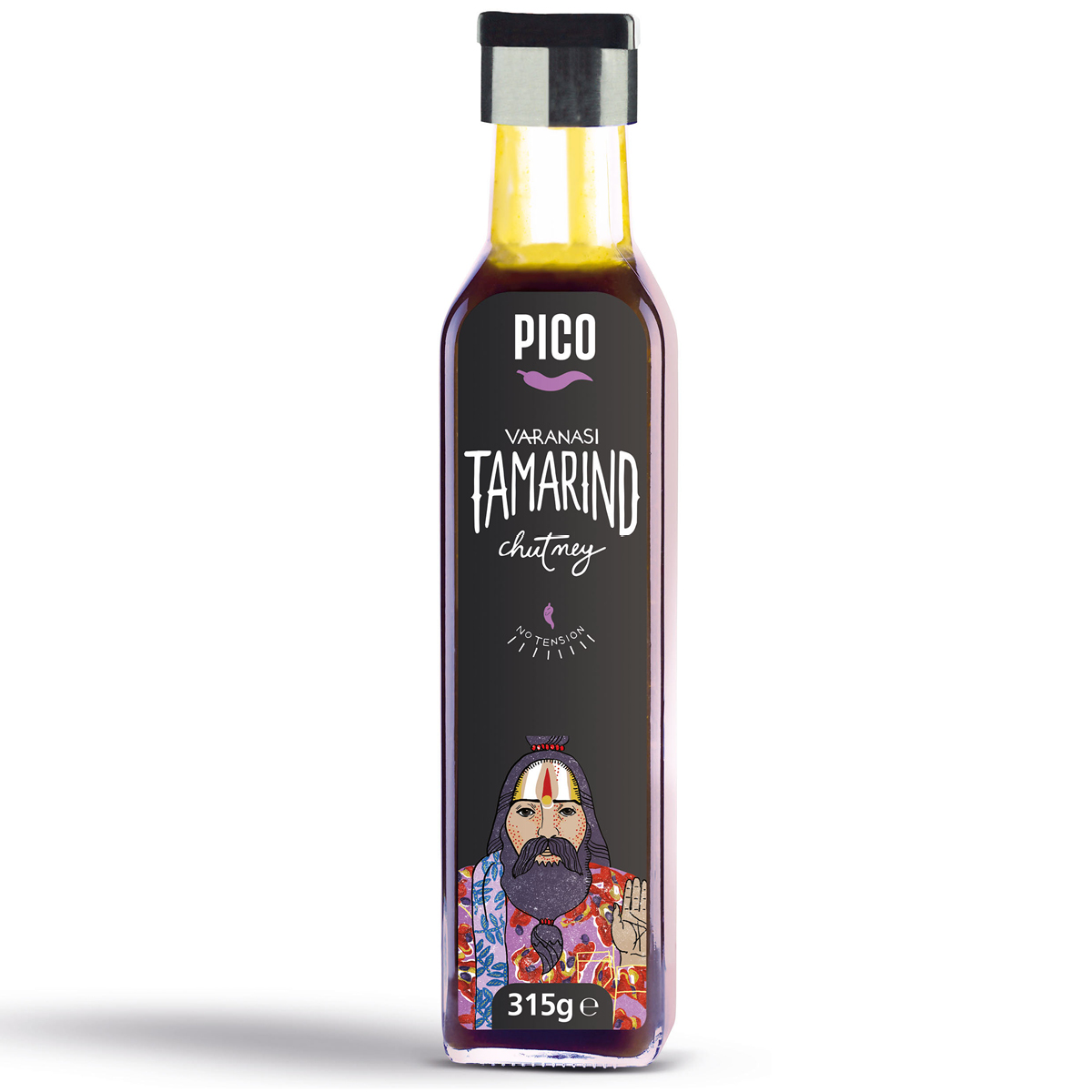 Pico Varanasi Tamarind Chutney
A tangy, sweet and sour Indian street food chutney which can be used in the same way as the traditional brown sauce. This versatile chutney can also be drizzled over pulled pork, grilled fish or used as a glaze over your BBQ sausages. As it's not too spicy you can even add it to cheese toasties for the kids!
315g, £2.50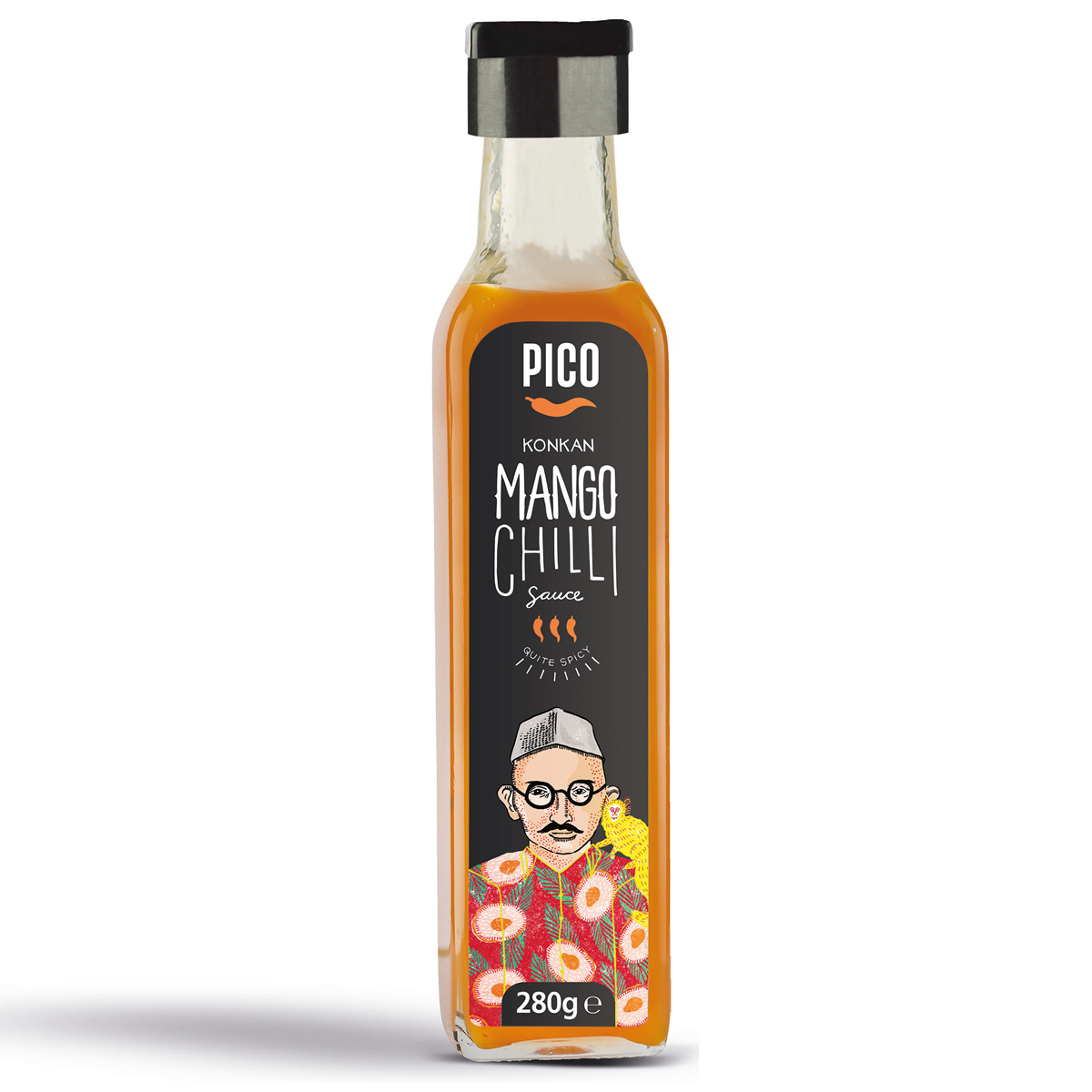 Pico Konkan Mango Chilli Sauce
A great addition to a picky tea or buffet, this sauce can be used as a dip for a variety of food including spring rolls and chicken, or mix 50:50 with mayo for a creamier dip to enjoy with veggie sticks and prawns. For the adventurous among you why not drizzle over vanilla ice cream for a fruity kick!
280g, £2.50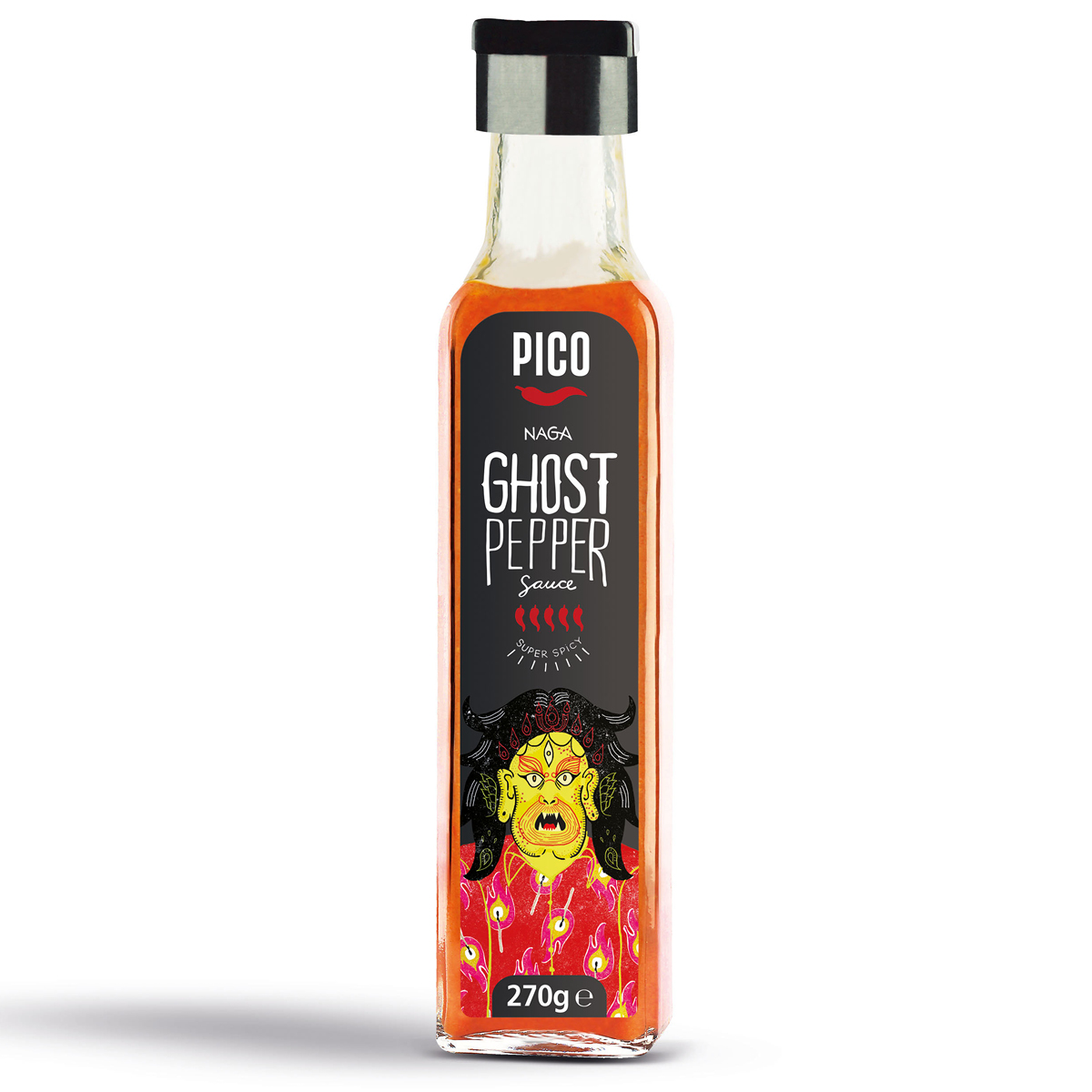 Pico Naga Ghost Pepper Sauce
We must warn you, this sauce is incredibly spicy but equally as delicious! The notorious ghost pepper is so spicy that farmers hang bunches of the chilli on their fences to ward off herds of elephants. Use it like a traditional chilli sauce, but sparingly! If you find it too hot by itself mix into mayo to cool it down a little and create a creamy sauce for burgers and sandwiches.
270g, £2.50
Prices are correct at time of writing. Please check with your local store for availability before travelling.