Starkey's Bramley Apples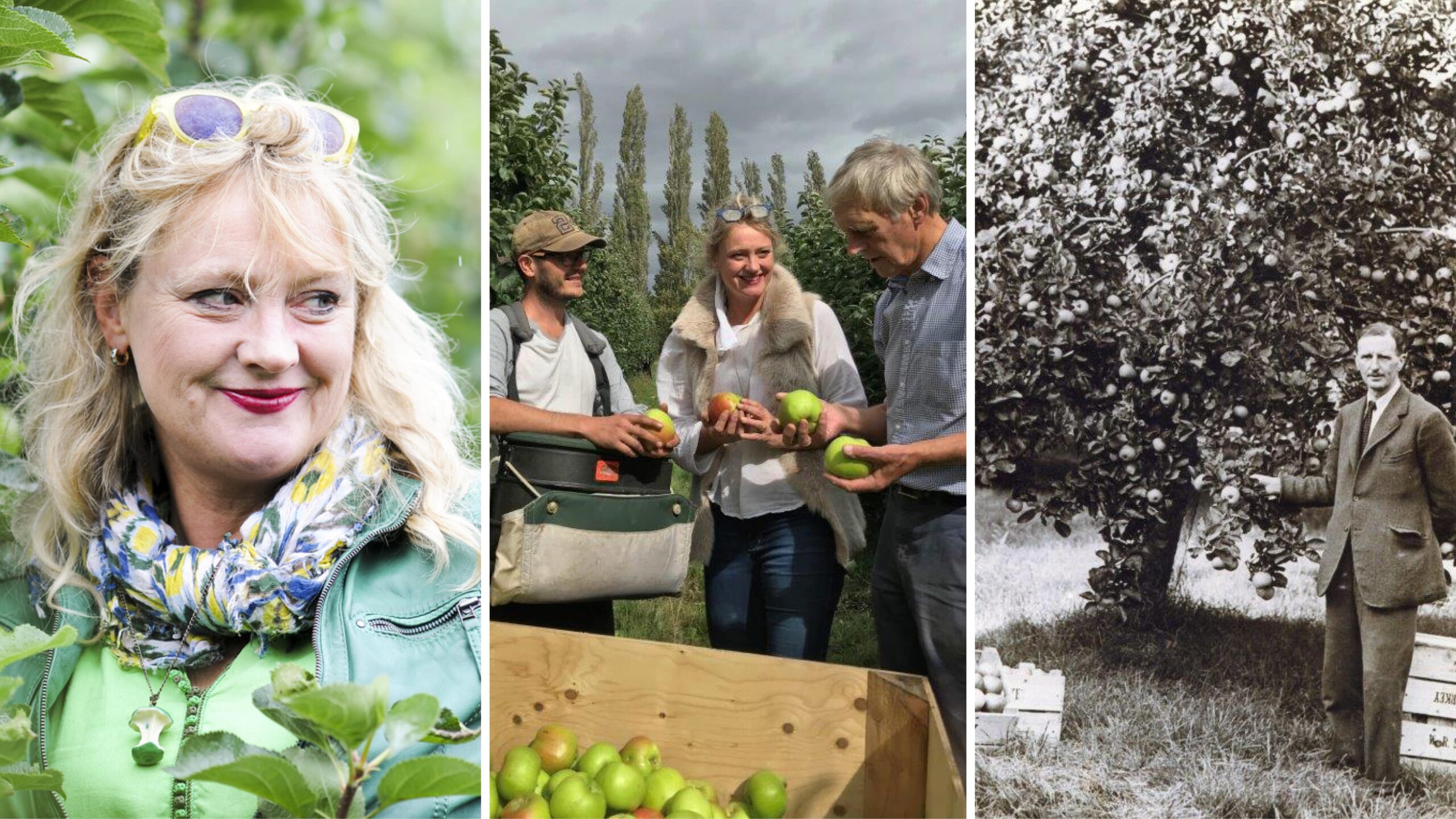 The Bramley legacy began in 1809 in the back garden of a cottage, a little girl called Mary Anne Brailsford planted some pips. Miraculously these pips grew into seedlings and creating the UK's most famous and most loved heritage cookers over 200 years on!
Holding a special place in the hearts of British people, and a special place in the history of Nottinghamshire, where the original and legendary tree still resides, amazingly still producing fruit.
But why is the famous apple called Bramley and not Brailsford? It turns out the name of this mysterious fruit was adopted from Mr. Matthew Bramley who later bought the garden and it was developed and marketed by local gardener Mr. Henry Merryweather.
Over 100 years ago, local farmer John Starkey planted the first commercial orchard. Through the 1980s and 90s, University of Nottingham worked with John Starkey, current owner and successfully cloned the Original Bramley Tree preserving its DNA, and therefore its character. The resulting 'granddaughters' proved to have fruit that was sweeter than other Bramleys', so no need to add sugar! Starkey's now grow these apples exclusively.
Thirty years later with his daughter Suzannah, John has created increased orchards from these clones, grown on their own roots just up the road – and they are still the only commercial orchards of the Original Bramley seedling. In doing so, The Starkey's have protected her genetic inheritance for future generations. These are the only commercial copies of the tree and are lovingly tended by hand.
Sadly the Original Bramley Apple Tree now has the untreatable infection of honey fungus, and will soon pass on to the great orchard in the sky.
Flavour Profile
The flavour is a delightfully arresting burst of autumn freshness, with a hint of cosy nostalgia. Starkey Bramleys' never need sugar added and are light and fluffy when cooked. So, can be made into numerous healthy and delicious appley recipes – you could say, the cooker that needs no sugar!
We're proud to say we are the only major retailer to stock Starkey's Bramley Apples, we asked David our fruit buyer how he likes to enjoy his:
There's nothing better than Sunday lunch on an autumn afternoon with a large helping of Bramley Apple crumble for dessert, but it's got to be cream not custard for me – sorry!
To read more about our stories, click here.