Wellbeing at Booths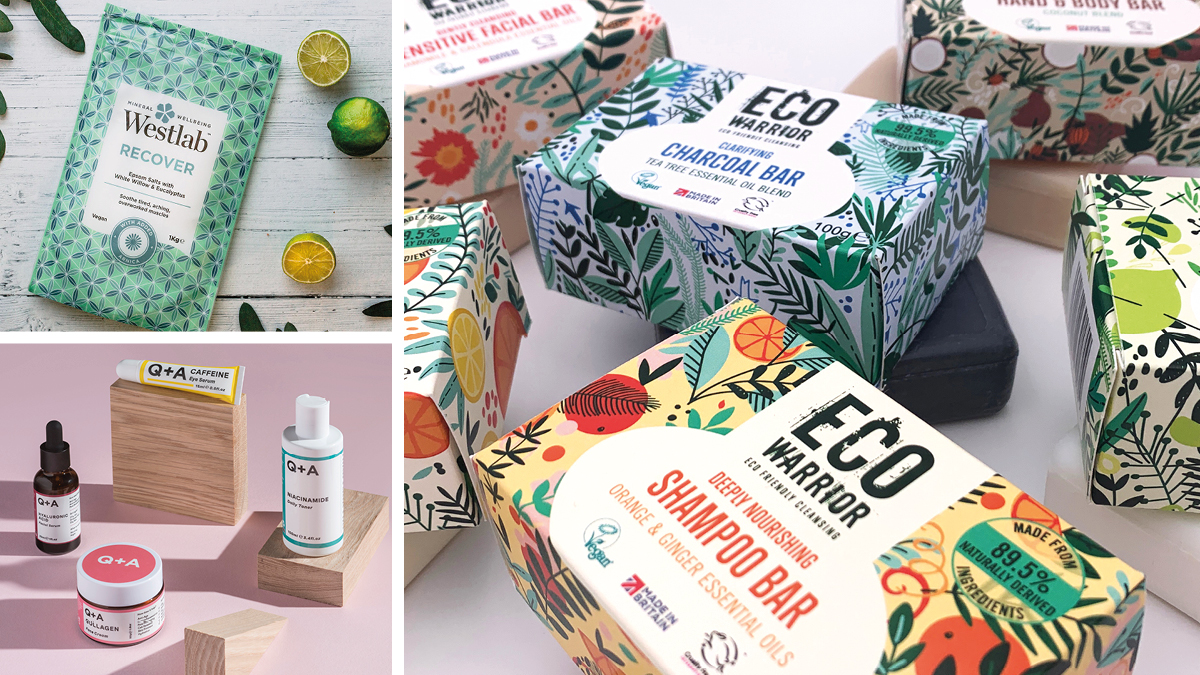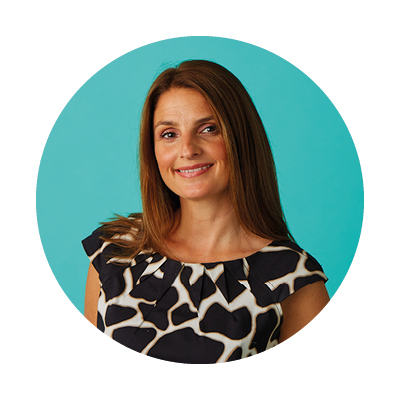 Our household and beauty buyer Rachael spends a lot of time finding the best wellbeing brands for our shelves at Booths, from skincare to haircare, washing and bathing to kids toiletries. What's important to you is just as important to Rachael; many of our brands are not only kind to the skin but cruelty-free, suitable for vegans and care about the planet. Some are even giving back to your local community with the sale of each product. Read on to discover your new wellbeing favourites!
NURSEM HAND CREAM

As a paediatric intensive care nurse, Nursem co-founder Antonia often came home with sore, cracked and bleeding hands from constant hand washing. Knowing that this problem affects nearly all nurses, Antonia and her husband Jonny started working on an effective, natural hand cream formula – something nurses could rely upon throughout a busy shift to soothe and protect their hands.
Made just down the road from our head office in Preston, Nursem hand cream is perfect for all hard-working hands, or anyone who suffers the drying and damaging effects of frequent hand washing. Fast absorbing with naturally derived ingredients to soothe and protect dry and sore hands. Ideal for nurses, midwives, and any other medical professional in need of natural, effective protection. It works in three ways:
Soothes inflammation and soreness with medical grade Manuka Honey and White Willow extract.
Conditions using a rich blend of Allantoin and Pro Vitamin B5; these immediately moisturise the skin keeping it constantly nourished.
Protects with plant oils and Glycerin, to restore the protective barrier that retains the skin's moisture and hydration.
We applied to pitch our products to the buyers at Booths a number of years ago and were very fortunate to meet a lady called Rachael who's helped us enormously over the years. It's been one of the best experiences of working with a retail partner we've ever had and certainly sets the benchmark for other retailers to follow.
In store now:
Nursem Caring Hand Cream, 75ml, £10
For every product you buy, Nursem give a month's worth of free Nursem to a nurse or midwife.
---
FAITH IN NATURE

Established in 1974 by qualified aromatherapist Rivka Rose, Faith In Nature believe in harnessing the power of nature without harming it in the process. A local, Northern-based brand, they use water from the Lake District and manufacture all of their vegan friendly toiletries in Greater Manchester. Made using the highest quality, naturally derived cruelty-free ingredients with 100% natural fragrances.
As an ethical, natural brand, we believe Booths and Booths' customers are aligned to our own principles – we are committed to looking after the environment and reducing plastic waste, whilst keeping natural products accessible for everyone.
You'll find several Faith In Nature products in our stores, from aloe vera shower gel to coconut shampoo, and we've highlighted a few of our favourites below:
Lavender & Geranium Shampoo 400ml £5.60
This shampoo blends lavender, lavandin, geranium essential oils and anthocyanin (a powerful antioxidant from grape skin) to nourish your hair and relax your senses.
Normal/dry hair; Made using 100% natural fragrance; Made with essential oils; Free from Parabens and SLS; Vegan and Cruelty-Free; 99% Natural Origin.
Lavender & Geranium Conditioner 400ml £5.60
This conditioner blends lavender, lavandin, geranium essential oils and anthocyanin (a powerful antioxidant from grape skin) to nourish your hair and relax your senses.
Normal/dry hair; Made using 100% natural fragrance; Made with essential oils; Free from Parabens and SLS; Vegan and Cruelty-Free; 99% Natural Origin.
Lavender & Geranium Body Wash 400ml £5.60
This body wash contains lavender, lavandin & geranium essential oils to relax the mind and soothe the body.
Made using 100% natural fragrance; Made with essential oils; Free from Parabens and SLS; Vegan and Cruelty-Free; 99% Natural Origin.
---
ECO WARRIOR

Little Soap Company was conceived back in 2008 by Emma Heathcote-James. Starting life as an insatiable one-woman band, Emma has been passionate about reducing the amount of chemicals and synthetics people unwittingly rub into their skin since day one. With their own distinct essential oil blend, the Eco Warrior range was designed to eliminate the use of unnecessary plastics. These job-specific unisex bars are 100% vegan and made with the finest natural ingredients. Good for your skin, family, home, planet, conscience, and wallet!
Find the following Eco Warrior bars in store:
Eco Warrior Shampoo Bar 100g £4.50
This revolutionary new solid formulation was created to condition, cleanse and moisturise your hair whilst creating a great lather, without the need for SLS.
Eco Warrior Hand & Body Bar 100g £4.50
This wonderfully nourishing Coconut blend is made with pure essential oils including Vanilla. The creamy, rich lather will leave your skin feeling moisturised and beautifully cleansed.
Eco Warrior Sensitive Facial Bar 100g £4.50
Shortlisted in the Pure Beauty Awards London 2020 as Best New Natural Face Product
This ultra-nourishing soap bar is great to use on even the most sensitive of skin. Made with our traditional Mediterranean Castille Olive Oil recipe and fragranced with a blend of Chamomile and Calendula essential oils.
Eco Warrior Exfoliating Bar 100g £4.50
This fabulous cleansing and exfoliating bar is fragranced with Citrus essential oils and blended with Oatmeal. The gentle, natural Oatmeal exfoliant helps reduce excess oil relieving skin irritation and itching.
Eco Warrior Shaving Bar 100g £4.50
Shortlisted in the Pure Beauty Awards London 2020 as Best New Male Shaving & Hair Product
This naturally moisturising formulation was created to produce a luxurious lather without the need for SLS. Made with Coconut Oil and extra Shea Butter, this bar soothes and moisturises pre and post shave skin.
Eco Warrior Charcoal Bar 100g £4.50
This richly moisturising bar is made with Charcoal, Grapeseed Oil and a blend of anti-bacterial Tea Tree essential oil. Helping to reduce excess oil from oily skin, this bar also works well as a natural acne alternative treatment.
Little Soap Company first launched into Booths in October 2013 with two of our Organic Lines. We've been lucky enough to now grow that range to eight, including our Eco Warrior cleansing bars. We're so proud to be listed in Booths and have cherished the support they have given us as we have grown over the last 7 years. This partnership is particularly special as we strive to work with those who pursue the same responsible business practices as ourselves.
---
Q+A SKINCARE

Proud to be a UK business, Q+A skincare is produced in Norfolk by family-run company Ellipsis Brands, founded in 2012. Q+A's skincare formulas focus on naturally derived ingredients and look to nature first, because they believe it's where the best answers for your skin needs can be found.
Q+A skincare is 98% natural, and none of their products have been tested on animals — or ever will be. You won't find any synthetic fragrances in the range with many products being completely fragrance-free, making the brand a great option for those with sensitive skin. Q+A's ingredient partners are COSMOS certified suppliers who put huge resources behind ensuring ethical supply chains. Aside from certain moisturiser emulsions which contain beeswax, all of their skincare range is vegan-friendly (please check individual products for clarification). Silicone and mineral oil free too, natural, clean and cohesive skincare is at the forefront of the Q+A brand.
Why are they called Q+A (pronounced Q and A)? This brand recognises that skincare can be confusing, so it's built on answering your questions about skincare, and providing the right products for you and your individual needs. Their aim is to demystify and explain your skincare needs with ingredient-focused products and an easy to navigate skincare checklist. The checklist is focused on answering the most important questions; which skin type is suited to this product, what will it achieve, and what are the ingredients doing to my skin? You can take their online skin quiz here.
Q+A in stores now:
Niacinamide Daily Toner, 100ml £8
Helps to calm redness and inflammation whilst minimising the appearance of pores.
Collagen Face Cream, 50g £12
The unique vegetarian formula of this Collagen Cream is wrinkle-preventing, and helps to improve skin firmness, suppleness and elasticity.
Caffeine Eye Serum, 15ml £6.50
The active ingredients in Q+A Caffeine Eye Serum work together to help reduce the appearance of ageing around the eyes, by toning the delicate skin and brightening dark circles. Perfect for mature skin.
Hyaluronic Acid Facial Serum, 30ml £6.50
Hyaluronic Acid is a super hydrator. Don't let the word "acid" scare you: we produce it naturally in our own bodies too! Enhanced by a range of natural ingredients, this serum will quench even the thirstiest skin.
Peptide Facial Serum, 30ml £9
Q+A Peptide Facial Serum contains a multitude of anti-age technologies to help combat signs of ageing. This unique water-based serum encourages fast absorption and leaves a youthful glow!
Peppermint Daily Cleanser, 125ml £7
Packed with natural actives that will soon become essential in your daily skincare routine. It provides a gentle cleanse, that won't upset the natural oil balance of your skin.
---
DR.PAWPAW

Dr.PAWPAW was created back in 2013 when husband and wife duo, Johnny and Pauline decided to create a multi-purpose balm that could be used on lips, skin and hair. Both founders envisioned a range of products that would help families every day, offering an affordable product that everybody could use — from Grandmas to Dads to new-born babies.
As well as being multi-purpose, Dr.PAWPAW tubes are 100% recyclable, and the company strive to ensure all of their ingredients are ethically and sustainably sourced. All of their products are cruelty-free, vegan and proudly made and manufactured in Great Britain.
You'll find two varieties in store:
Dr.PAWPAW Original Balm 25ml £6.95
This award-winning multi-tasking balm is packed full of pawpaw, aloe vera and olive oil.
Dr.PAWPAW Shea Butter Balm 25ml £6.95
This award-winning multi-tasking, 100% natural, vegan and cruelty-free balm is packed full of organic ingredients including pawpaw (papaya) fruit, aloe vera, olive oil, and shea butter. Suitable for all skin types including sensitive skin.
---
WESTLAB MINERAL SALTS

In 2004, Scott and Minu Livingston were looking for a natural product to help manage their son's dry, eczema-prone skin. After discovering Dead Sea Salt and the beneficial effects it had on their son's skin, Minu, a paediatric nurse, felt that it would benefit more families than just her own. And so Westlab was born, as a partnership between traditional medicine and natural health — a partnership which has given them their authenticity as the UK's most trusted experts for mineral wellbeing.
Westlab's specialists import the purest salts they can find from the Dead Sea to the Himalayas to create their 100% natural, award-winning, vegan and cruelty-free range of mineral salts. Building relationships with responsibly sourced suppliers from around the globe ensures full traceability, purity and the highest quality:
Pure and natural ingredients are the foundation of our brand. Our products undergo thorough independent testing and analysis to ensure they meet our strict purity and natural credentials.
You'll find the following Westlab Mineral Salts 1kg pouches available at Booths now:
Cleansing Himalayan Salts 1kg, £3
Westlab responsibly harvest the highest quality Himalayan salt crystals, known for their purifying properties. 100% pure, natural salts, rich in over 80 minerals for radiant, healthy looking skin.
Reviving Epsom Salts 1kg, £3
Westlab Epsom Salt is the perfect product for sports and fitness enthusiasts or anyone with aching muscles. The tried and tested mineral compound of magnesium sulphate helps soothe and relax tired, aching muscles.
Sleep Epsom and Dead Sea Bathing Salts, with Lavender & Jasmine 1kg, £4.50
A 100% natural blend of mineral-rich Epsom and Dead Sea Salts to relax the body. Infused with jasmine and lavender essentials oils to calm and soothe the senses, and valerian to promote deep, peaceful sleep.
Recover Epsom Bathing Salts with White Willow & Eucalyptus 1kg, £4.50
Soothe tired, aching, overworked muscles with 100% natural and vegan pure magnesium-rich Epsom salts. Infused with eucalyptus essential oil, white willow and arnica to revive the body.
Prices and range subject to change, correct at time of publication. Some products may be in selected stores only, check before you travel.