Williams Biscuits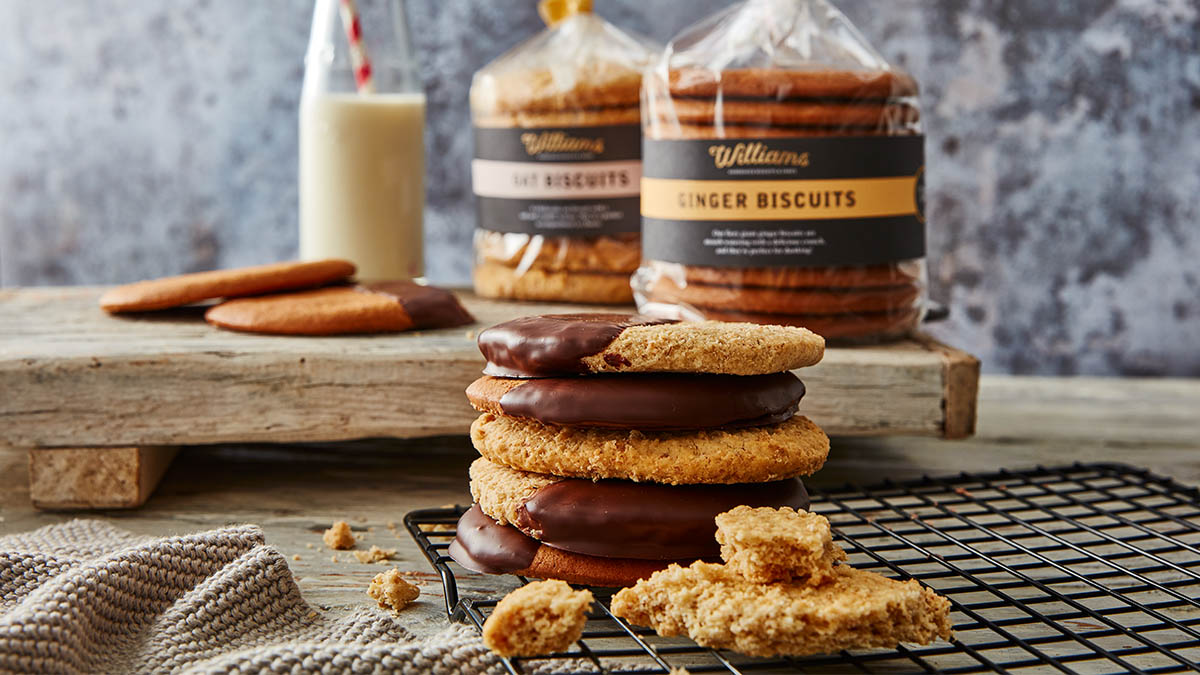 Williams Handbaked are a family run business established over twenty years ago and located only a few miles away from our own Central Office in Preston.
Valerie Williams started the business selling at local Lancashire farmers markets, baking a range of biscuits and cakes using traditional recipes and flavours. She quickly gained a reputation for delicious bakes amongst her customers and the brand grew with interest coming in from local farm shops and garden centres.
The quality of the biscuits has stood strong over time with no change to the original recipes and the full range continues to be baked and packed by hand in the same premises Williams started in. The team's attention to detail ensures the very best quality and finish for each biscuit.
Our biscuit Buyer Mel Lazali spotted Williams biscuits at her local farm shop and quickly contacted them. When asked why she felt the brand was perfect for Booths Mel says:
"They are great biscuits, they are a local supplier and they are a family business with a passion for good quality food, so it was just a no brainer for me".
Bigger than your average biscuit, our current range includes ginger biscuits and oat biscuits, both with a chocolate dipped option for those of us with a sweet tooth!
The Great Taste Award-winning ginger biscuits have a classic crunch and a spicy kick to warm you up on an Autumn day! Perfect for dunking, they are a great choice to accompany your favourite hot drink.
Original oat biscuits pair well with your choice of seasonal cheese from our counter, add them to your next cheese board with a selection of regional chutneys and fruit.
Find the range in store now and keep an eye out for more flavours!
Williams Handbaked Ginger Biscuits, 300g
Williams Handbaked Chocolate Ginger Biscuits, 310g
Williams Handbaked Oat Biscuits, 310g
Williams Handbaked Chocolate Oat Biscuits, 350g
Williams Handbaked Goosnargh Biscuits, 310g
Available in selected stores, please check before you travel.