Autumn Spice Mix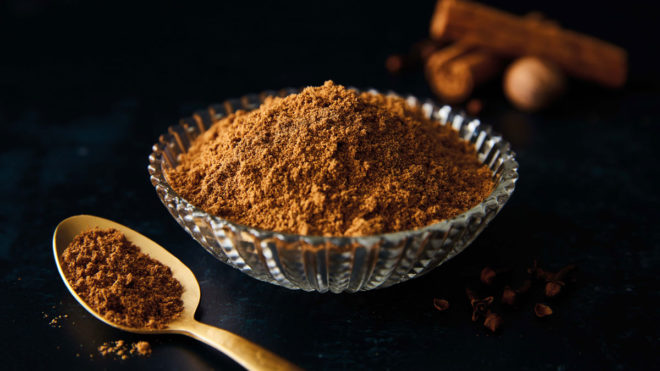 16 servings
5 minutes to prepare
Ingredients
20tsp ground cinnamon
10tsp ground ginger
5tsp ground cloves
2.5tsp ground nutmeg
Instructions
Method
Combine the spices in a bowl, stirring until well combined.Transfer to an airtight container.
This mix is perfect for pumpkin pie, sponge cakes or breads. Simply substitute your usual spices for an equivalent amount of mix.
Store out of direct sunlight and use within one year.
Chefs tip: This spice mix can also be used for coffee and hot chocolate, just add half a teaspoon and stir well.