Classic Mince Pies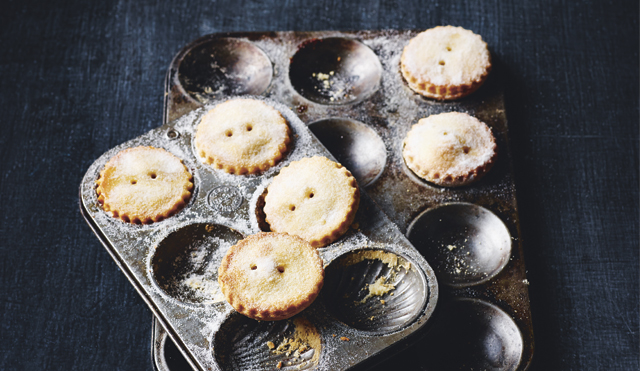 16 servings
15 minutes to prepare
Ingredients
300g plain flour
150g butter; cut into cubes
1 pinch of salt
1 large egg yolk
2 tbsp caster sugar plus extra for dusting
4 tbsp ice-cold water
1 Jar Booths Mincemeat
Milk to glaze
Instructions
A classic sweet treat of mince pies enjoyed at Christmas time with a brew.
Place the flour, butter and a pinch of salt in a bowl. Using your fingertips, gently rub the butter into the flour until it resembles breadcrumbs, and stir in a tablespoon of caster sugar. Make a well in the centre and add the egg yolk and about 4 tablespoons of ice-cold water. Mix with your fingertips or a knife until it forms into a dough. Knead gently and shape into a ball. Wrap in cling film and allow to chill for one hour in the fridge before using.
Pre-heat the oven to 200°C/fan 180°C/gas mark 6 and roll out the pastry on a lightly floured surface to a thickness of about 3mm. Using fluted pastry cutters cut out 18 discs measuring 8cm wide and 18 discs measuring 6cm (for the lids). Use the larger circles to line the base of an 18-hole cake tin.
Put a spoonful of mincemeat in each case. Dampen the edges of the pastry with a little water and top with a lid. Seal the edges and brush the top with milk. Make small holes in the top of the pastry.
Bake for 15–20 minutes until golden. Leave to cool for 10 minutes in the tin before transferring to a rack to cool. Dust the tops with caster sugar before serving.