Easy as A,B,C Lunchbox Ideas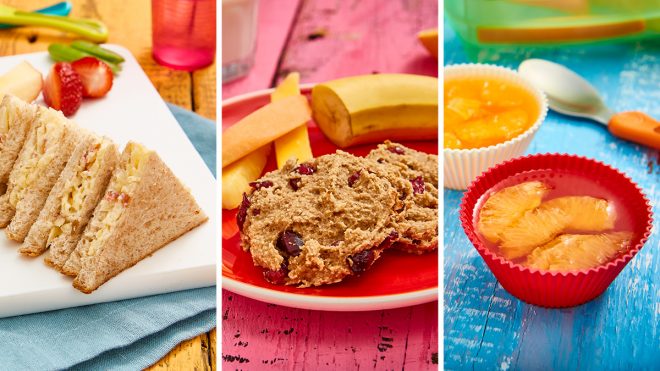 1 servings
Various times to prepare
Instructions
It's as easy as ABC to add a little fun to your lunchboxes, whether it's for yourself or the little ones!
A is for Apple Ploughman's Sandwich Filler
Combine 100g grated cheddar, 1 grated apple, the juice of ½ a lemon and 30g of mayonnaise in a bowl to create your own Ploughman's style sandwich filler, enough for 4 full sized sandwiches.
B is for Baked Banana Oatcakes
Blend one banana and 125g of oats in a food processor, adding a little orange juice to make the mix loosen slightly. Mix in some dried fruit of your choice, then spoon onto a greased and lined baking tray and bake at 180°C  for 6-8 minutes.
C is for Clementine Jelly Pots
Make up a jelly mix as per the packet instructions. Place the segments of 4 clementines into your pots of choice, then top up with the jelly. Place onto a tray and put into the fridge to set.