Gluten & Dairy Free Pastry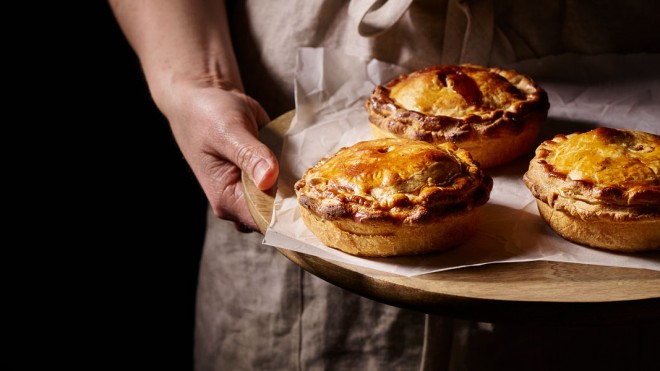 1 servings
45 Minutes to prepare
Ingredients
200g gluten-free plain flour
Pinch salt
50g Trex or other dairy-free vegetable fat
50g Coconut oil
Instructions
Gluten and dairy free pastry recipe suitable for any pie that calls for shortcrust pastry. Please note the image is for illustrative purpose only and is not of this recipe.
1 Place the flour and salt into a mixing bowl.
2 Add the Trex and coconut oil and rub into the flour using your fingertips. Your mix should resemble coarse breadcrumbs.
3 Add 4 tablespoons of cold water and mix to form a dough using a fork.
4 Wrap the dough and chill for 30 minutes.
5 To roll, cut 2 large sheets of baking paper. Place the chilled dough between the 2 sheets and roll using a rolling pin to approximately the thickness of a pound coin. Use as per your recipe. When lining baking tins and tart cases chill again for 10 minutes before adding the filling or blind baking.
Chefs Tip
This pastry can be re-rolled.
Keep a bowl of cold water on your work surface. Plunge your hands into the cold water if your hands are getting warm.
This pastry has a much lighter bake then traditional pastry, to add colour and depth to your pastry try sprinkling sweet pies with demerara sugar and savoury pies with poppy seeds, caraway seeds or sesame seeds.