Scandinavian Spiced Mulled Wine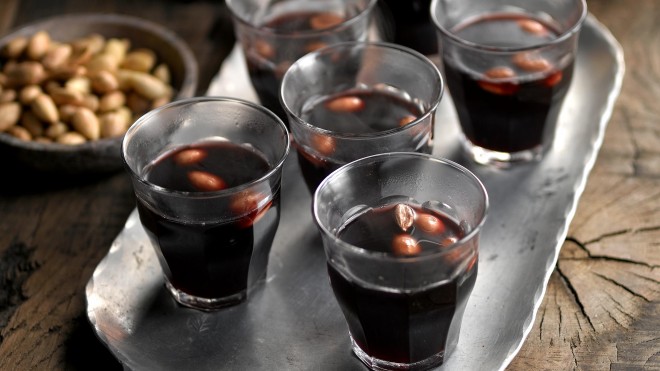 7 servings
40 minutes to prepare
Ingredients
100g whole blanched almonds
700ml red wine
500ml ruby port
300ml vodka
10 cardamom pods
2 small cinnamon sticks
10 cloves
Zest and juice of 2 oranges
100-150g caster sugar depending on how sweet you like it
25g dried cranberries
Instructions
Pre-heat the oven to 200°c / gas 6 and boil the kettle.
Place the almonds into a small bowl and cover with boiling water, leave to soak for 10 minutes. Remove the almonds from the water then slice the almonds into thin shards and scatter over a baking tray. Roast in the oven for 5 minutes until golden, leave to cool.
Take a large saucepan; add the red wine, port, vodka, spices, sugar, orange zest and the orange juice. Bring to a simmer over a low heat, but do not bring to the boil.
To serve, remove from the heat and cool slightly. Take your serving glasses and pop a spoon into each one, the spoon will absorb the heat so the glass doesn't crack. Ladle the mulled wine into your glasses, sprinkle over the roasted almonds and finally finish with a few dried cranberries.