Purple Passion Smoothie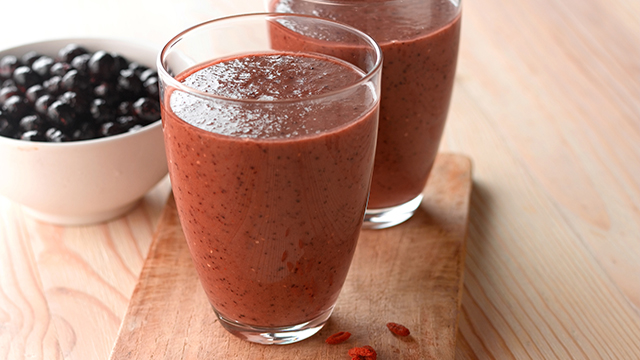 2 servings
10 minutes to prepare
Ingredients
500g frozen blueberries
2 white grapefruit, peeled
400g apple (Pink Lady®) cored and roughly chopped
2tsp fresh ginger, roughly chopped
150ml fresh cranberry juice
Instructions
Simply place all the ingredients into a juicer and blend until smooth.
If you prefer your smoothie thinner, strain before serving.
Serve over a few ice cubes and decorate with thin slices of ginger if you like.
Blueberries are a rich source of vitamin C with one portion giving 50% of our daily recommended intake.