The Boho Baker's Bacon Butter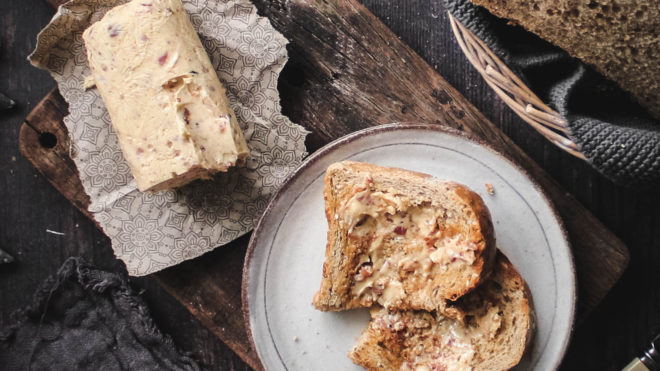 16 servings
10 minutes to prepare
Ingredients
250g unsalted butter
6 rashers smoked streaky bacon
1/2tsp dark brown sugar
1/4tsp smoked paprika
1/4tsp pepper
1tbsp vegetable oil
Instructions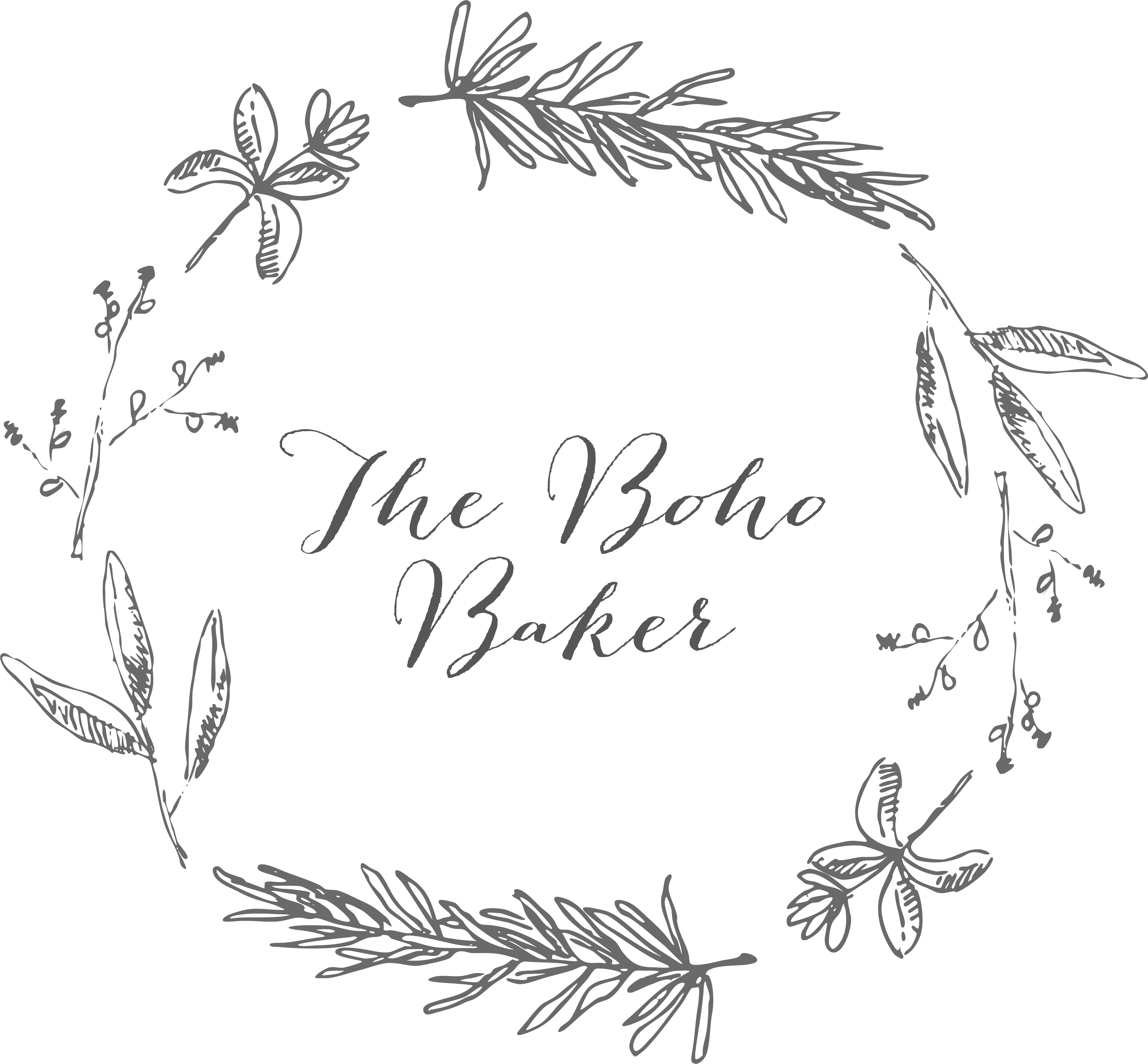 The Boho Baker describes herself as "Baker. Writer. Forager. Wanderer. Organic ingredient and edible floral Enthusiast. Member of the Guild of Food Writers." Very local to our HQ in Preston, she's our fabulous professional guest recipe writer, and champion of celebrating the best of our local produce. Follow her on instagram @thebohobaker
Method:
Heat the oil in a pan and fry the bacon until slightly crisp. Set aside to cool.

Chop the bacon as finely as possible.

Using an electric mixer, beat the butter until lightly whipped. Stir in the chopped bacon, adding any residual fat from the pan. Add the sugar, paprika, and pepper, and mix for 30 seconds.

Transfer the butter to a sheet of cling film and roll into a sausage shape as you wrap it up. Refrigerate until ready to use.

Enjoy on toast, as a substitute for regular butter in shortbread, or as a cooking fat.