The Boho Baker's Christmas Tree Pavlova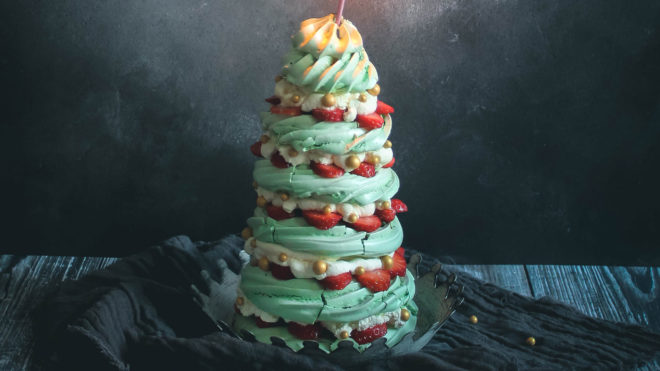 8 servings
3.5 hours to prepare
Ingredients
For the Meringue
4 eggs whites
200g caster sugar
Drop green food colouring
Pinch salt
For the Filling
450ml double cream
200g strawberries, sliced
Gold sprinkles
Instructions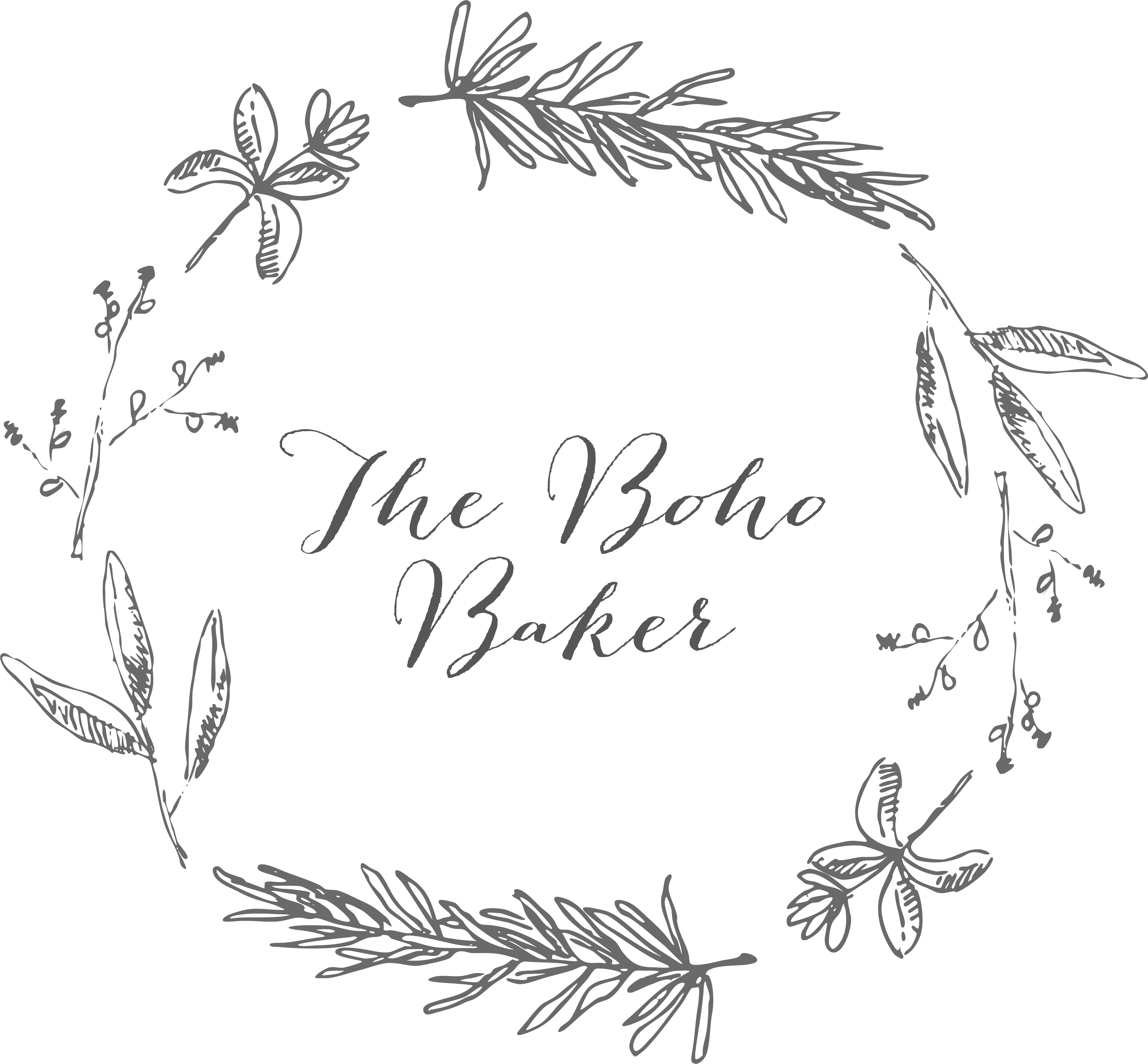 The Boho Baker describes herself as "Baker. Writer. Forager. Wanderer. Organic ingredient and edible floral Enthusiast. Member of the Guild of Food Writers." Very local to our HQ in Preston, she's our fabulous professional guest recipe writer, and champion of celebrating the best of our local produce. Follow her on instagram @thebohobaker
Method:
Preheat the oven to 140C/120C (fan)/gas mark 1/2. Line two trays with baking paper.

Whisk the egg whites until soft and fluffy. Leave the mixer running whilst you add the sugar a spoonful at a time. Add the salt and food colouring and continue to whisk for 10 minutes.

Transfer the meringue mixture to a piping bag, preferably fitted with a star nozzle (although not essential). Pipe a circle of meringue mix approximately 16cm wide. Pipe another 5 circles, decreasing in size as you go along. Pipe a plume of meringue on top of the last circle as though you were icing a cupcake.

Bake the meringues in the oven for 1 hour 45 minutes, switching the trays half way through. Turn off the heat and leave the meringues to cool in the oven with the door open.

Whip the cream until thick, smooth peaks form. Starting with the largest meringue, add a layer of strawberries, followed by a layer of cream, before topping with another meringue. Repeat until you have completed your tree.

Decorate your tree with sprinkles and serve immediately.