The Boho Baker's Cinnamon & Cardamom Bread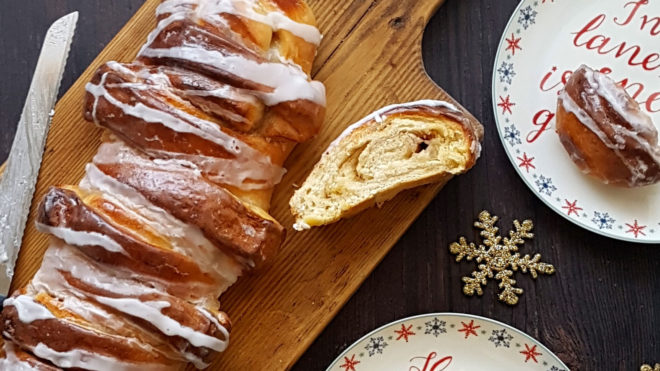 6 servings
2 hours 15 minutes to prepare
Ingredients
For The Dough
450g strong, white bread flour
250ml full fat milk, slightly warm
75g unsalted butter
40g caster sugar
7g instant yeast
5g salt
1tsp ground cardamom
1 egg, plus a little extra beaten egg for glazing
For The Filling
75g unsalted butter, softened
75g caster sugar
1tbsp cinnamon
1tsp vanilla extract
For The Sugar Syrup
100g caster sugar
100ml water
For The Icing
150g icing sugar
A little tepid water
Instructions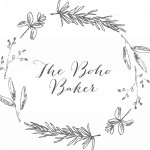 The Boho Baker describes herself as "Baker. Writer. Forager. Wanderer. Organic ingredient and edible floral Enthusiast. Member of the Guild of Food Writers." Very local to our HQ in Preston, she's kindly agreed to do a series of guest recipes for us, celebrating the best of our local produce. Follow her on instagram @thebohobaker
A delicious sweet spiced bread, this cinnamon and cardamom bread recipe is perfect to make when you're in the mood for a good bake.
Method:
To make the dough, heat the butter and milk in a saucepan until the butter has melted. Combine the flour, cardamom, salt, yeast, egg, and butter mixture in a large bowl, mixing with your hand until it comes together.
Tip the dough out onto a lightly floured surface and knead for 10 minutes. The dough will be very sticky at first but should firm up during the kneading process. Pop the dough into a lightly oiled bowl and cover, leaving to prove for 45 minutes.
Roll the dough into a large rectangle. Cream together the butter and vanilla before spreading it over the dough base. Top with the sugar and cinnamon, then tightly roll the dough towards you. Place the roll of dough onto lined baking sheet.
Using a pair of scissors, cut the dough into pieces about ¾ of the way down. Pull each slice to alternate sides to create a zigzag effect. Cover the dough with cling film and leave to rise again for a further 25 minutes.
Preheat the oven to 220C/200C(fan)/gas mark 6. Brush the top of the dough with a little beaten egg and bake for 25 minutes.
Whilst the bread is baking, make the syrup by heating the caster sugar and water until the mixture reduces by half. Make the icing by adding tepid water to the icing sugar, a little at a time, until you have a smooth, glossy icing.
Remove the bread from the oven and place on a cooling rack. Brush with the sugar syrup before drizzling with the fondant icing. Consume within 3 days.