The Boho Baker's Earl Grey Madeleines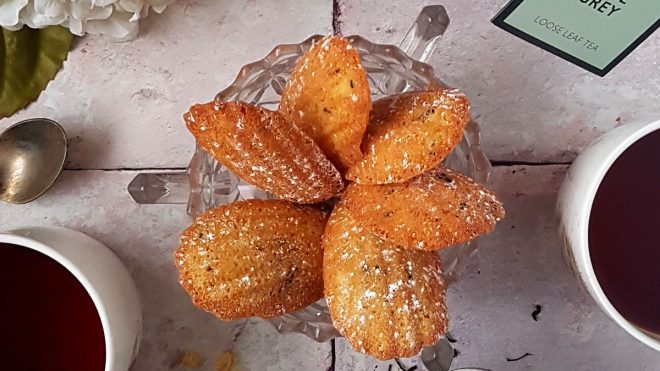 12 servings
1 hour to prepare
Ingredients
3tbsp butter, plus more for greasing
3tbsp Booths self-raising flour
2.5tbsp caster sugar
1 egg
1/4tsp Booths loose leaf Earl Grey tea
1/4tsp lemon zest
1/4tsp vanilla extract
Instructions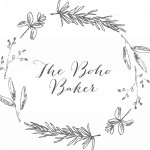 The Boho Baker describes herself as "Baker. Writer. Forager. Wanderer. Organic ingredient and edible floral Enthusiast. Member of the Guild of Food Writers." Very local to our HQ in Preston, she's kindly agreed to do a series of recipes for us, celebrating the best of our local produce. Follow her on instagram @thebohobaker
These tender little treats, with their slightly crisp edges and fluffy centres, are quick and easy to make and store well for up to a week. Lighter than a biscuit, but not as indulgent as a piece of cake, these two-bite golden shells are wonderful on their own but even better with a hot cup of tea.
Method
Preheat the oven to 175C/Gas Mark 4. Grease the madeleine pan in preparation.
Pop the butter in a microwavable dish, and heat in the microwave for short bursts until the butter has melted. Stir in the tea leaves and set aside whilst you prepare the rest of the batter.
Whisk the egg with an electric mixer (or a bit of elbow grease), until it turns pale and has at least doubled in volume. Add the caster sugar a spoonful at a time whilst continuing to mix on a high speed. Continue to whisk for a minute more, or until the batter is thick and frothy.
Gently add the flour a spoon at a time, and fold in with a spatula. Add the vanilla, butter, and lemon zest, and continue to fold until the mixture has just about come together and there is no oily residue left from the butter.
Cover the bowl with foil or cling film and pop it in the fridge for 30 minutes.
When the batter has finished chilling, distribute it evenly between 10-12 madeleine moulds (a standard madeleine pan has 12). Bake in the oven for 12 minutes, or until the edges are golden brown. Enjoy hot or cold with a pot of Earl Grey.
Hints/Tips/Troubleshooting:
Your madeleine batter can spend longer than 30 minutes in the refrigerator if you become preoccupied with other tasks. Just make sure you bake the mixture within 24 hours.