The Boho Baker's Gingerbread Gift Box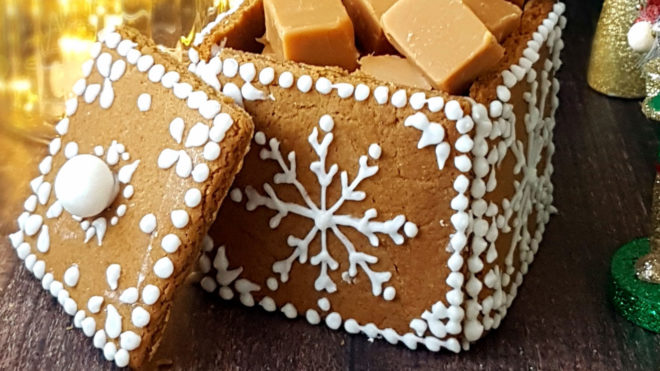 1 servings
1 hour 40 Mins to prepare
Ingredients
125g unsalted butter
100g dark muscovado sugar
4tbsp golden syrup
300g plain flour
1tsp bicarbonate of soda
2tsp ground ginger
1 tub Renshaw Royal Icing
Instructions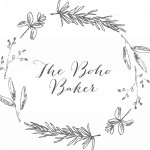 The Boho Baker describes herself as "Baker. Writer. Forager. Wanderer. Organic ingredient and edible floral Enthusiast. Member of the Guild of Food Writers." Very local to our HQ in Preston, she's kindly agreed to do a series of guest recipes for us, celebrating the best of our local produce. Follow her on instagram @thebohobaker
A gorgeous edible gingerbread box, perfect for packing with even more edible goodies such as fudge or Christmas cookies for a tasty gift.
Method:
Preheat the oven to 220C/200(fan)/gas mark 7. Line a baking tin with a sheet of greaseproof paper.
Combine the butter, sugar, and syrup in a pan over a gentle heat, stirring continuously until smooth and glossy.
In a separate bowl, mix together the flour, ginger, and bicarbonate of soda. Add the syrup mixture and stir until a smooth dough has formed.
Roll the dough out directly onto the baking paper. Using a square cookie cutter, cut out 6 panels per gift box. Remove any excess gingerbread dough and bake the panels in the oven for 12 minutes. Carefully cut out the squares again after baking to ensure a crisp, straight edge.
Fill a piping bag with royal icing and snip off the end using a pair of scissors. Use the royal icing to stick five of the panels together, forming a box base. Use the remaining icing to pipe decorative patterns and beads around the box and lid. Fill with sweets and give to a loved one (or yourself) as a gift.