Fulwood, Preston
Welcome to your Fulwood Store!
Booths Fulwood is situated opposite Royal Preston Hospital in the popular residential area of Fulwood. Why not pop into our cafe and try our range of meals by Booths, also available to buy in store, or treat yourself to something from our food-to-go range? Selected products are included in our fabulous 4 for £4 deal.

We're Improving Your Store!
We're making changes to improve the layout of your store and make it easier to shop with us, beginning on Sunday 17th February 2019. Please bear with us while these improvements are carried out. If you can't find what you're looking for, please ask a member of staff who will be happy to help.
Rafi's Spicebox at Fulwood
Already very popular at our Burscough and Knutsford stores, Rafi's Spicebox will be launching into Booths Fulwood on Wednesday 9th October. Keep your eyes peeled for on our blog section for more information!
Parking at Fulwood
Disabled and Parent and Child parking bays are available at Fulwood.
Instavolt Rapid Chargers have now been installed at our Fulwood store.
Customers shopping at Booths are entitled to two hours of free parking at the store car park.
We're aware that some shoppers have found it difficult to find a parking space at Booths Fulwood, so to ensure Booths customers have a better opportunity to park, we've introduced number plate recognition cameras. We'd like to assure you that we do not receive any profit from this.
The two hour parking window will be enforced from the 21stof December 2018.
In Store Facilities
Amazon Lockers
Bakery
Booths Café
Butcher
Cash Point
Cheesemonger
Delicatessen
Fishmonger
Free Parking
Hot Food
Juice Bar
Lottery
Olive Bar
Recycling Facilities
Blog & Latest News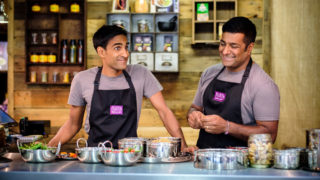 Written on September 23rd, 2019
---
We are delighted to say that the third of our permanent Rafi's Spicebox concessions is due to launch at your Fulwood store on 9th October. Bringing a fresh approach to creating curries from … Read More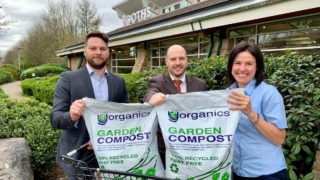 Written on April 25th, 2019
---
Booths buyer Tom Hargreaves with Sam Wright and Neil Harper, Managing Director of Harper Bagged Products, with some of the Yorganics bags on sale at the Booths store in Settle, North Yorkshire. Spring … Read More