Fresh Festive Turkeys In Store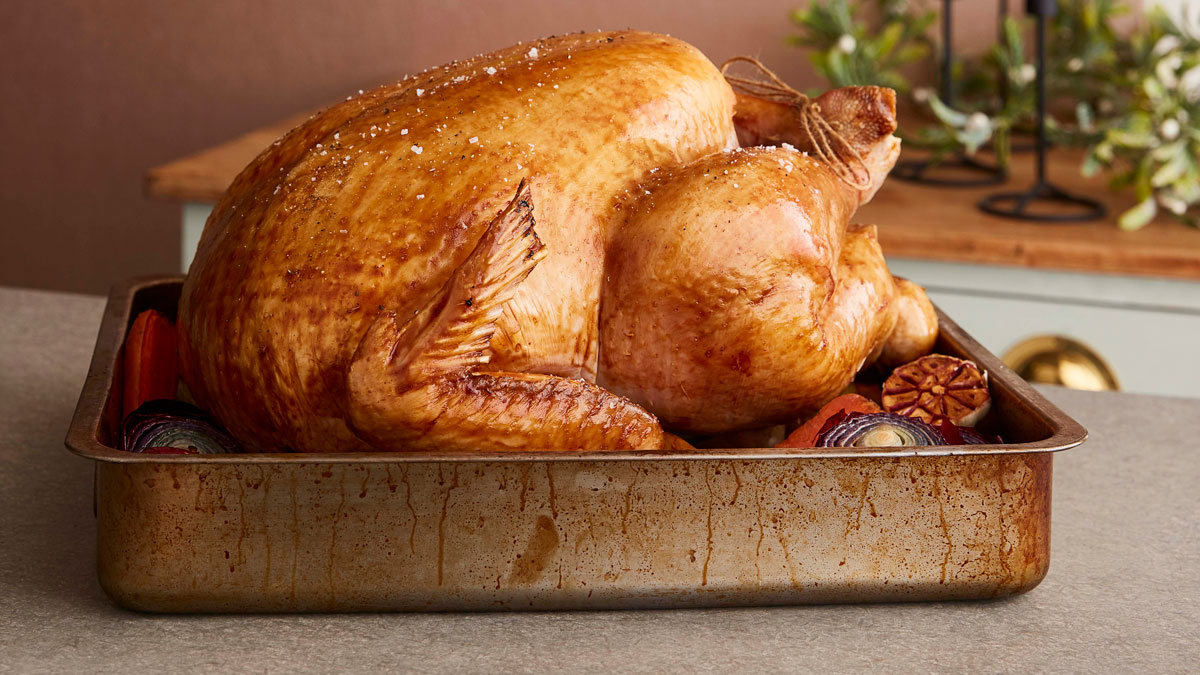 Fresh whole turkeys and turkey crowns are available in all Booths stores from Sunday 20th December 2020.
I look for slow-growing, flavoursome turkeys which have been farmed as naturally as possible. The less intensively a turkey is raised, the better it's going to taste – a happy turkey is a tasty turkey. All of our birds are British and sourced from suppliers with the highest welfare standards, so you can buy from Booths with total confidence.

David Simons, Fresh Meat & Fish Buyer
On the menu
Booths Whole Farm Assured White Turkey with Giblets
Available in weights ranging from 4-6.49kg from £34
Gressingham Whole Bronze Free-Range Turkey with Giblets
Available in weights ranging from 3kg – 5.99kg from £13.50 per KG
Booths Farm Assured White Turkey Crown without Giblets
Available in weights ranging from 2kg – 3.49kg from £33
Gressingham Bronze Free-Range Turkey Crown without Giblets
Available in weights ranging from 2.5kg – 3kg from £68.00
All of our turkeys are accredited to the red tractor standard, and are suitable for home freezing.
Turkey Tips:
HOW BIG SHOULD MY TURKEY BE?
As a rule of thumb, you should allow for up to 500g of turkey weight per person – so if you've got six people for Christmas, you need a 3kg bird – more, of course, if you want plenty of leftovers. Just make sure it will fit in your oven!
WHAT KIND OF TURKEY SHOULD I CHOOSE?
It's down to your budget and your personal preference. Our bronze turkeys are game hung for an old-fashioned, intense flavour, whereas our farm-assured white turkeys deliver plenty of pearly-white breast meat and consistent flavour. Organic free-range turkeys, supplied to us by Gressingham, are tasty and slow-growing. And if you want a turkey that's easy to cook and carve, or you're having a smaller feast, you could opt for a crown or joint instead of a whole bird.
HOW DO I COOK IT?
Remove the turkey from the fridge and bring to room temperature. Put some chopped carrots, onions and a clove of garlic in a large roasting tin. Rub the bird with olive oil, season, then place on top of the veg. Wrap tin foil over the top of the bird and place in the oven, baste regularly. About 30 minutes before cooking is finished, remove the foil to allow the skin to get golden and crispy. Leave to rest for 30 minutes before carving.