Freshly Prepared In Store Sandwiches
Written on May 24th, 2019
---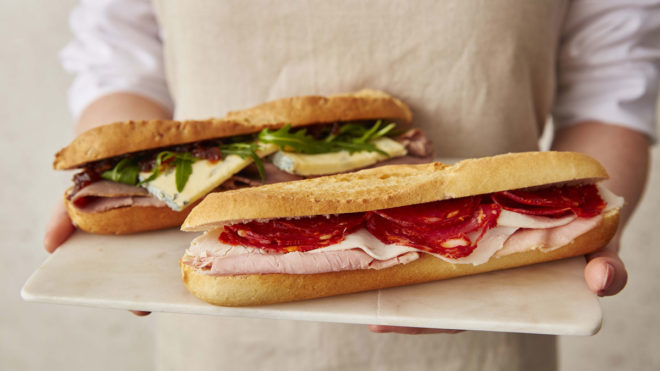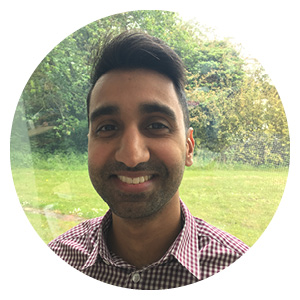 Have you tried our NEW prepared in store sandwiches yet? Freshly prepared in store for you each day, they're all included within our 4 for £4 meal deal too, with prices starting at £3 individually. Our buyer and brains behind introducing these very special sandwiches is Sunil, and he says:
"We've introduced this new range of in store prepared sandwiches to offer something a little bit more special for those customers who are looking for a tasty lunch on the go. With them being freshly prepared each day, we're able to use our own fresh products from our stores – for example meats such as ham, beef and turkey from our Delicatessen, and our own range of cheeses. They're also fabulous value if you pick up the 4 for £4 food to go deal."
Made on either a white or harvester baguette, you can choose from:
Beef & Garstang Blue Cheese
Beef & Horseradish
Cheese & Onion Chutney
Cheese Salad
Ham & Cheese
Meat Feast
Mozzarella, Pesto & Tomato
Turkey Salad
Ham Salad
You can find them in the following stores:
Kirkby Lonsdale
MediaCityUK
Fulwood
Hale Barns
Chorley
Keswick
Windermere
Penrith
Ulverston
Kendal
Lytham
Knutsford
Garstang
Poulton
Ilkley
Are there any vegan options?
Just at the moment we're unable to offer these in the in store prepared sandwich range, but we do have other options to choose from that are also included in the 4 for £4 food to go deal.
Tap here to take a look at what's new.