Pete Newton – Buyer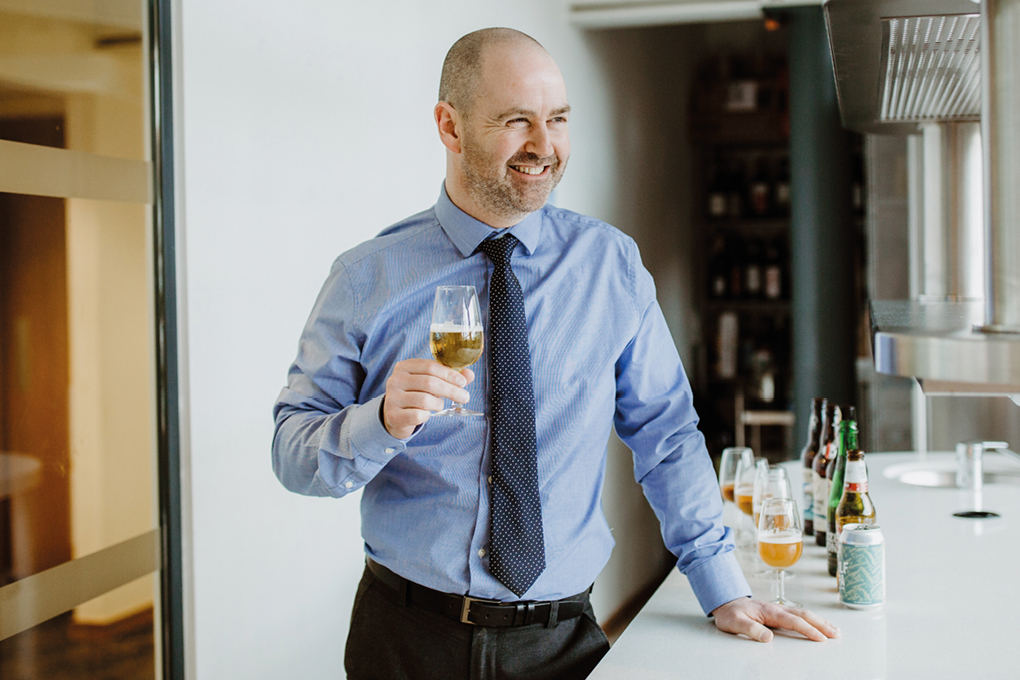 How did you get into buying your categories?
I started working for the Coop as a Buyers Assistant and was quickly promoted to trainee buyer for Tobacco where I also gained experience in buying wine and beer. In 2006 I joined Booths as a Spirits and Tobacco Buyer, with some additional categories such as soft drinks, confectionery, publications and crisps. I subsequently took on the beer category eight years ago.
What responsibilities do you have as part of your role?
Managing supplier relationships, making decisions on which products to stock as well as prices and promotions. I also get to meet lots of new suppliers and discover what our customers love so we can keep delighting them with new and interesting products.
What's your favourite thing about working for Booths?
Making decisions about ranges, meeting amazing people and suppliers who have wonderful products to share.
What's most important to you when selecting new products?
Do we think our customers will like it? Is it something different or original as we love bringing products to excite our customers.
What challenges do you face as part of your role?
The increasing competition in the market. Other retailers are constantly improving their offerings, which pushes us to continue to find something new, different and better for our customers.
What's your most exciting story from your career in the world of buying?
Winning Sprit's Supermarket of the Yearat the IWSC which is judged by experts in the industry. I also get to visit amazing places where products are produced such as Scotch Whisky distilleries. I took a bumpy plane ride up to the Isle of Islay once! More recently on a personal note, I was voted Whisky Buyer of the Year 2020 by Whisky Magazine in their Icons of Whisky Awards. This is a huge honour for me and something I will always be proud of.
What's your favourite beer/spirit?
I enjoy single malt whisky, there are so many styles to enjoy and nowadays from so many places around the world. There's a variety of beers I enjoy, but I particularly like German beers as they're often highly regarded for their style and production, which we reflect in our range. I also enjoy a nice stout on the right occasion and we have so many wonderful examples produced right on our doorstep in Booths Country!
What's your biggest claim to fame?
Bobby George's son once beat me at a game of darts (he was 12 at the time!).
---
To read about Pete's beer selecting process, click here.
To find out more about Our People, click here.