Café 1847 at Hesketh Bank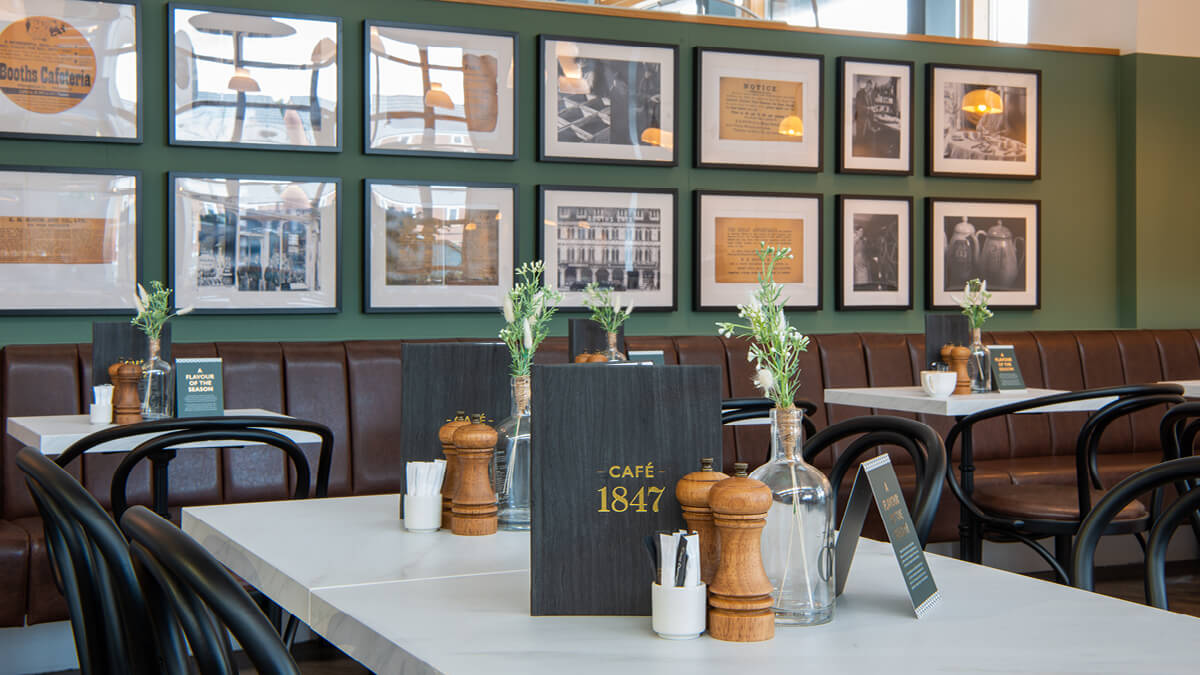 Introducing Café 1847, our newly transformed café at Hesketh Bank. Join us in celebrating the art of great coffee, expertly blended tea and delicious food, carefully crafted with ingredients sourced right from our store, served with our warm, northern welcome.
With a newly developed menu, every dish we serve is testament to our commitment to quality and seasonality. We believe seasonal food is food at its best: fresh, delicious and plentiful and have created a bespoke menu to offer a true flavour of the season. With every dish you'll taste the difference that comes from using the best of what each season offers.
Alongside our seasonal range, you can enjoy a selection of signature breakfasts, artisan sandwiches, shakes and a vast range of sweet treats from Studio Bakery & The Harrogate Cake Co. We're passionate about supporting our local producers and our new menu has been designed to reflect this. Each dish is a celebration of taste and quality and showcases the skilled producers we work with that help make Booths special.
With a wide selection of loose-leaf tea and roast and ground coffee, our passion for tea and coffee is evident. It's always played a big part of our history, and is deep-rooted into our identify. We've been roasting and blending our own signature blends of tea and coffee in-house for over 175 years and aim to bring our passion and experience to every cup that's served at Café 1847.
We've also introduced ''Little Foodies, a menu designed specifically for smaller appetites. There's a range of little brunches, lunches, desserts and shakes on offer, showcased by Dandy the Lion, our newly named character ready to take your little ones on a fun, foodie adventure.
Café 1847 is more than just a café, it's a place to come together to make memories and share fantastic food and drink and we can't wait to welcome you soon.
To find out more about Café 1847, click here.