Accidental Brewery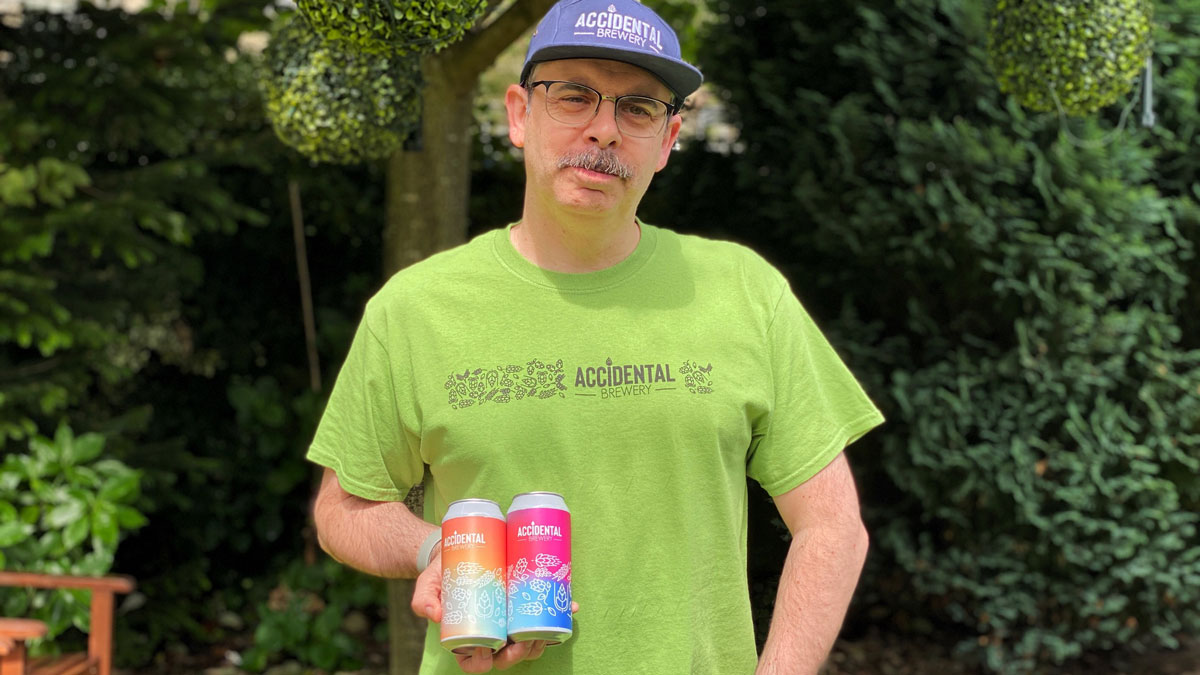 After being a keen home brewer for a number of years, Mike Dent found himself with a desire to bring some exciting and modern beers to the people of central Lancaster. With this thought, Accidental Brewery was formed in October 2018.
We're called Accidental Brewery as I discovered I could brew beer, which my friends thought tasted great, by accident! A few years later and I found myself with all of the equipment needed to setup our brewery. And, as it also contains my surname, it stuck!

Mike Dent
Mike's brewery is located in a converted stable building, which dates back to the 18th century and is capable of brewing around 140 litres of beer each brew, or 250 pints. This is very small by most breweries' standards, but Mike sees this as a positive. It gives the team the flexibility to brew small batches of different beers and experiment much more than larger breweries. Classed as a nano-brewery, which is one step down from a micro-brewery, the team use an unusual brewhouse which comes from Switzerland, and currently have a pair of SS Brewtech fermenters which come from the US.
Accidental Brewery came to be listed at Booths after one of our buyers visited their bar and sampled several of their beers. Our buyer was so impressed with the quality of the brews that Booths reached out to Mike to invite him to feature on the shelves at his local store, Scotforth, and of course Mike said yes!
Being in Booths is great, it's a local store with a family background and having that kind of connection fits with what we are about. It puts our beers in front of a wider and discerning audience.
Choose from:
Accidental Brewery Third Dimension Stout, 440ml £5
Accidental Brewery Dexters Crime Scene, 440ml £5
Accidental Brewery No2 All Over New England IPA, 440ml, £5
Accidental Brewery Sorachi Ace Pale Ale, 440ml, £4.50
Accidental Brewery Spruce Saison, 440ml, £4.50
All products and pricing correct at time of publication, subject to change. This product is only available at our Scotforth store.