BeeBee Wraps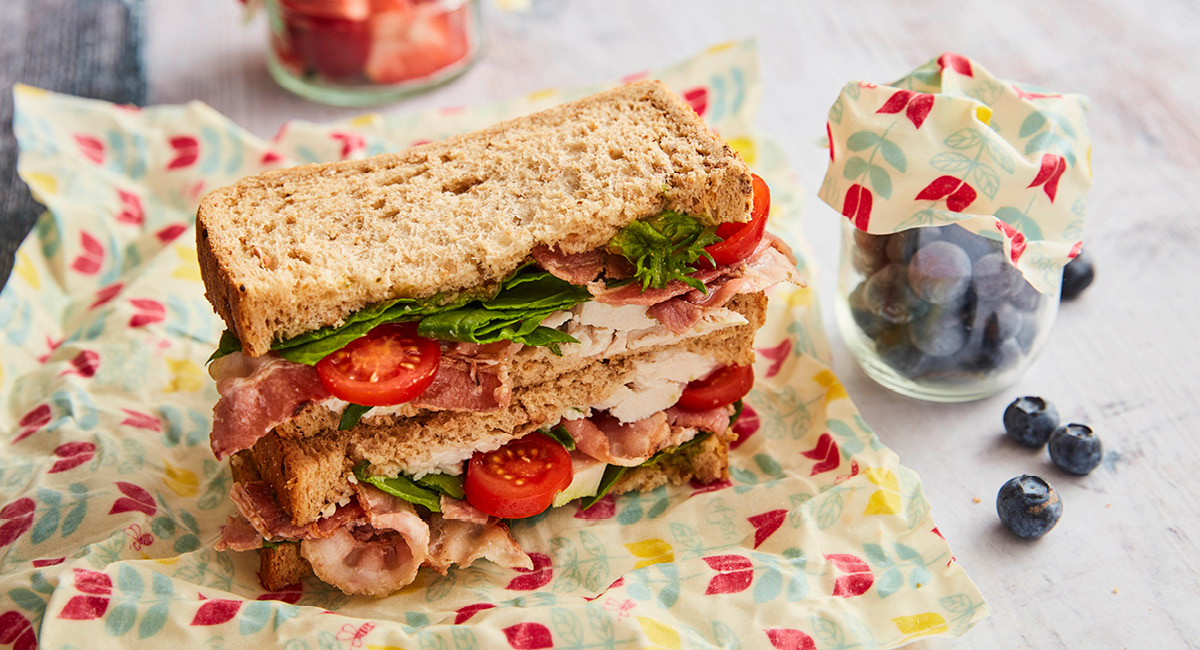 BeeBee Wraps are sustainably sourced, reusable squares of organic cotton infused with a formula of beeswax, resin, organic jojoba oil, often called beeswax food wraps. They're a great alternative to clingfilm if you're looking to reduce your plastic use, simply shape around food using warm hands. You can then wash them in cold, soapy water, and reuse for a year. As well as reducing plastic use, beeswax wraps allow food to breathe, helping to prolong the life of your lunch!
The story of BeeBee began in 2016, when Kath Austin became a mum again and, like every mum, she wanted the world to be better than it is.
I was baking sourdough bread and storing it in plastic bags. Being airtight, my bread would warm up, create condensation and turn mouldy quickly. I wondered what else might be used in its place. That's when my friend Karen suggested beeswax wraps. After lots of Googling, I set about making some.

Kath Austin, Founder & CEO of BeeBee
Tearing up sheets and using local beeswax, Kath made a simple version – the results were good but not perfect. After months at the kitchen table testing out new formulations with different oils and rosins, Kath settled on BeeBee's secret formula. To test the market, she opened a shop on Etsy in April 2017. The response was so positive that Kath was able to quit her day job and take the business full-time. The business went from strength to strength, expanding from Kath's kitchen table to a full team and custom premises complete with Bertha, their amazing waxing equipment, affectionately named after a 1980s stop motion animation series of the same name.
BeeBee's aim is to make design led, planet-friendly alternatives to everyday products, that are as beautiful as they are functional.
I decided to be led by design, to create BeeBee Wraps that make us happy whilst holding onto our core values of having a positive environmental impact.

Kath Austin, Founder & CEO of BeeBee
As well as being beautifully designed, the wraps are made from only four sustainably sourced ingredients. British beeswax, sourced from British bees whose keepers adhere to the Bee Farmers Association's Welfare Code of Conduct. Organic cotton produced to Global Organic Textile Standard (GOTS). Organic jojoba oil, and finally, responsibly sourced resin from European pine forests. Find BeeBee's mixed size beeswax wrap pack in stores now, which contains a large, medium and small wrap with a pretty tulip print, £14.