Best of the Season – Apples and Pears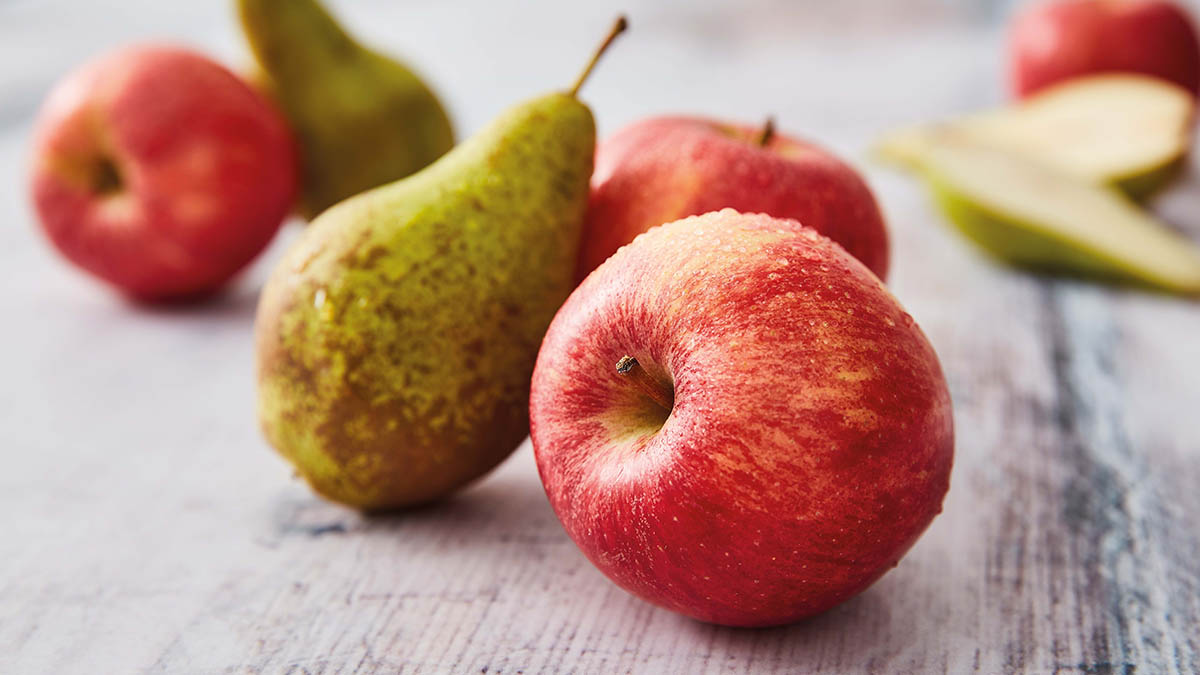 We've been catching up with our Fruit Buyer David, ahead of the autumn harvest to find out more about our UK apples and pears appearing in store from mid-September. As with all of our buyers, planning ahead is key to delivering you the best variety and quality produce we possibly can. David starts looking at buying the fruit for autumn in the warmer summer months. This includes many meetings with representatives from our grower base, where he discusses prospects for the season so that he can plan well in advance.
There's something quintessentially British about new season top fruit at this time of year, takes me back to my childhood, eating Cox's apples bought from our local greengrocer at the time

David Morris, Fresh Produce Buyer
Autumn is a fantastic season for fruit, from jams and chutneys, to pies and crumbles. If you're using the best of the season to bake with, we have plenty of recipes to choose from over on our recipe collection.
David says you can't beat a good Bramley apple crumble, complete with a generous dollop of cream or custard, and we agree! So we asked David the big question…What's your favourite, apples or pears? "Ha! it's impossible to choose, one day it's a nutty Russet apple or the next a juicy Comice pear."
Apples and Pears available in store from mid-September:
COX APPLE
Taste: Sweet and crunchy, with a honeyed aroma
Perfect for: snacking
ROYAL GALA APPLE
Taste: Sweet, juicy and crisp
Perfect for: snacking
BRAMLEY APPLE
Taste: Tangy and sharp
Perfect for: cooking
RUSSET APPLE
Taste: Sweet and nutty,
Perfect for: snacking – try with cheese
CONFERENCE PEAR
Taste: Crisp, juicy and sweet
Perfect for: snacking or cooking
COMICE PEAR
Taste: Exceptionally sweet and juicy with a soft creamy texture
Perfect for: snacking or cooking