Blanco Niño
Running a sucessful Mexican restaurant in Dublin, Blanco Niño's founder Phil struggled to find traditional tortillas with the authentic taste of Mexico. Embarking on a serendipitous journey, he began befriending local farmers and foodies along the way to create the perfect corn tortilla.
Phil's wish was to share the joy of authentic Mexican food, eventually becoming the Blanco Niñobrand we know today. Established in 2015 in Tipperary, Ireland and being one of the first tortillerias of its kind to Europe, Blanco Niño produce the most authentic-tasting tortillas for chefs and Mexican food lovers, and is growing a loyal following.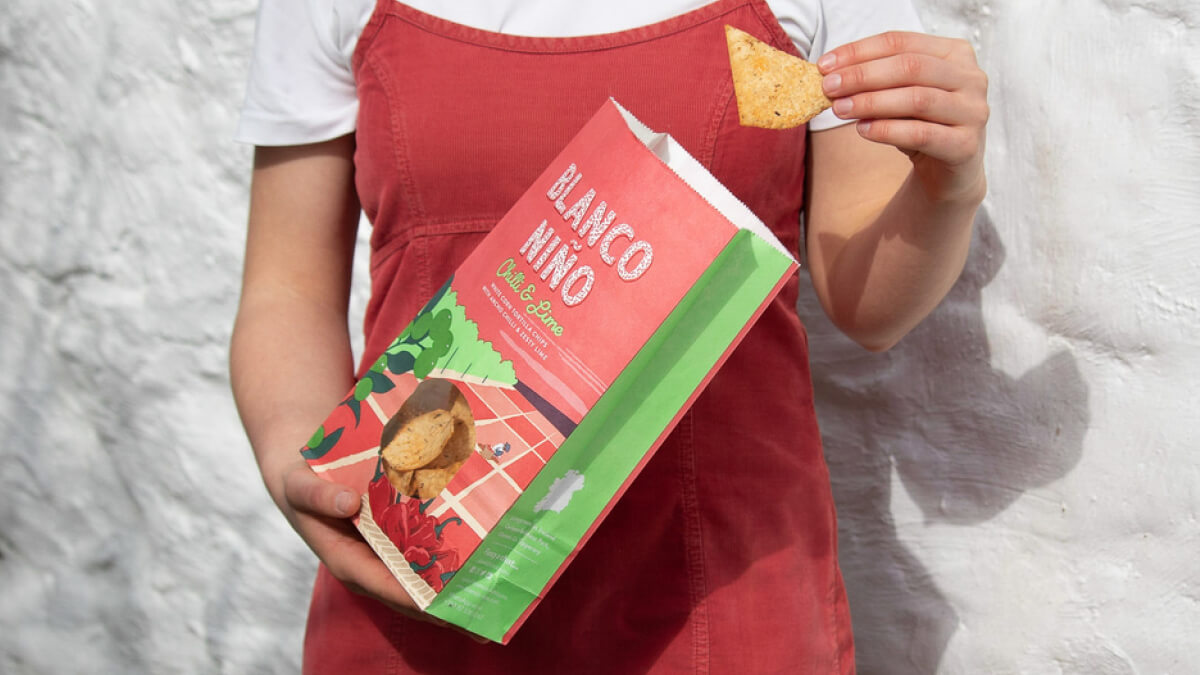 Traditional production methods and ingredient provenance are high on the list of priorities and the team at Blanco Niñotake great care in perfecting every detail of their products. Thanks to an ancient Aztec process called nixtamilization – a three day cooking process using Mexican volcanic stones ensures the range of tortillas and tortilla chips taste as authentic as possible.
Committed to becoming as sustainable as possible, Blanco Niño work with heritage producers in Mexico to support traditional farming techniques. Also a proud member of Origin Green, Ireland's food and drink sustainability programme, the Blanco team undergo an independent annual audit to ensure they're meeting targets for sustainable packaging, raw material resources and energy, waste and water reduction.
Using the very best non-GMO corn from sustainable sources, Blanco Niño products are naturally vegan friendly, gluten-free and kosher certified.