Great North Pie Co.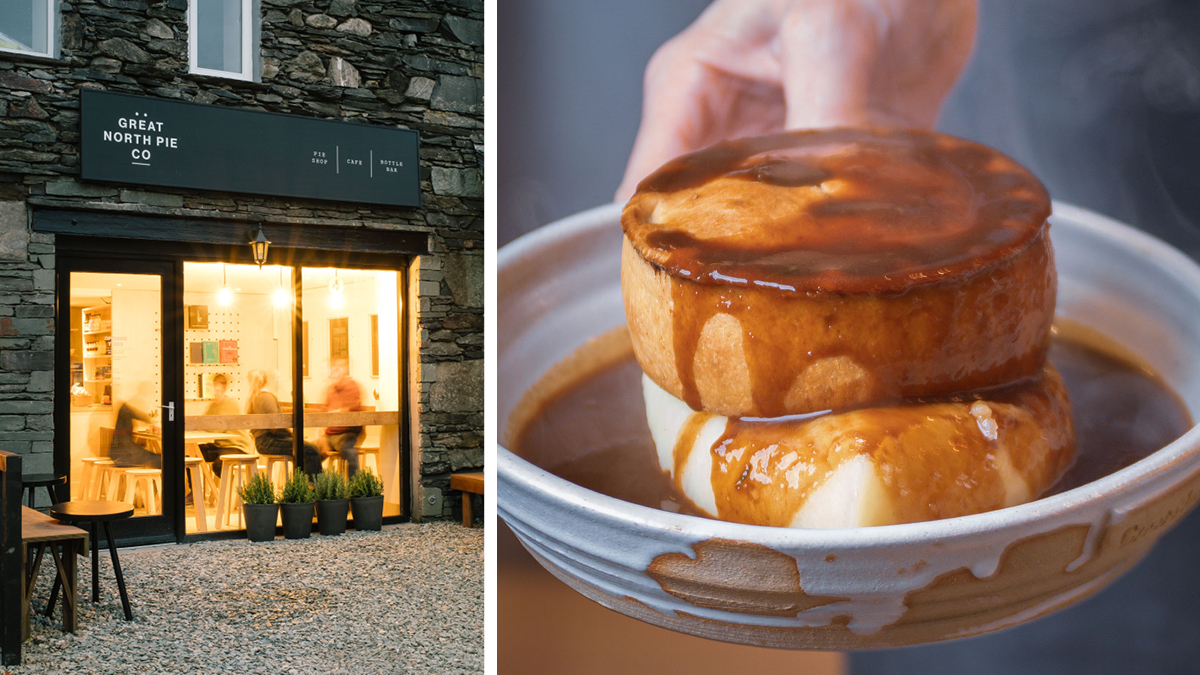 Great North Pie Co. is a multi award-winning company famous for its traditional handcrafted pies, made with quality ingredients. Founded by husband and wife team Neil and Sarah Broomfield, the business based in the North West now stocks its small batch pies to consumers around the UK.
Before starting the business, co-founder Neil Broomfield, gained experience working with some of the UK's most renowned chefs, including Paul Heathcoate MBE and chef Jeff Baker, who brought the first Michelin star to Leeds. In 2011 alongside his full-time job as a police officer, Neil went on to create the brand's famous all-butter pastry pies from the couple's kitchen, using local ingredients and baking in the family's domestic oven to supply local farmer's markets and restaurants.
One of the North West's foodie success stories, over the past eleven years Great North Pie Co. has grown immensely, and the kitchen is now permanently housed at the brand's warehouse and bakery in Wilmslow. The team, headed up by Neil, still use the same method of small-batch cooking and baking as they did at the very beginning, to make sure every pie is handcrafted with care.
The team prides itself on using local ingredients to create their traditionally Northern pies with all-butter pastry and seasonal fillings. The menu is rotated every four months, but the original, and now signature, Lancashire Cheese & Onion pie is available all year round.
"We always wanted to make Great North Pie Co. a really good example of regional food. You get the Cornish pasty in Cornwall, and pork pies in Melton Mowbray, and so we wanted to make a really good version of the Lancashire cheese & onion pie. It's the pie that won us the award in 2011, and it gave us the belief to give up our jobs and bake full time. It's the pie that got our business going."
The brand's other signature pies include the Corned Beef and Potato, a take on the classic meat and potato; and the Keema Pie, a take on classic beef mince, influenced by the couple's foodie experiences over the years.
Since the brand began, Great North Pie Co. has gone on to win nine categories at the British Pie Awards, and in 2015 the brand won the overall competition. Neil has since gone on to judge the coveted pie awards, and have most recently been listed as a finalist in the BBC Radio 4 Food and Farming Awards.
Great North Pie Co. now has cafes in both Altrincham and Ambleside in the Lake District, with another set to open later this year on one of Manchester's only remaining cobbled streets, Little David Street at Kampus.
"We've never had ambitions to be one of the biggest pie companies, and this is still the case. We just want to take something simple and create a real quality version of it, hoping people enjoy what we do."
Our Journey with Booths
Great North Pie began supplying Booths with its handcrafted pies in 2018. The buying team first got in contact when the brand was crowned 'supreme champion' at the 2011 North West Fine Food Awards, judged by Nigel Howarth of Northcote Manor.
"At the time we were still making pies from home, Booths were our dream supplier and so it was mindblowing that they got in touch. We needed to do a lot of work to be able to share our pies with their customers, and the whole Booths team were incredibly supportive as we worked towards what we needed to supply them.
As a local brand, Booths were always the best fit for Great North Pie and we use many of their other local suppliers as ingredients for our products. We're proud to have grown from our tiny kitchen to our bakery in Wilmslow with their ongoing support."