Growers Garden Broccoli Crisps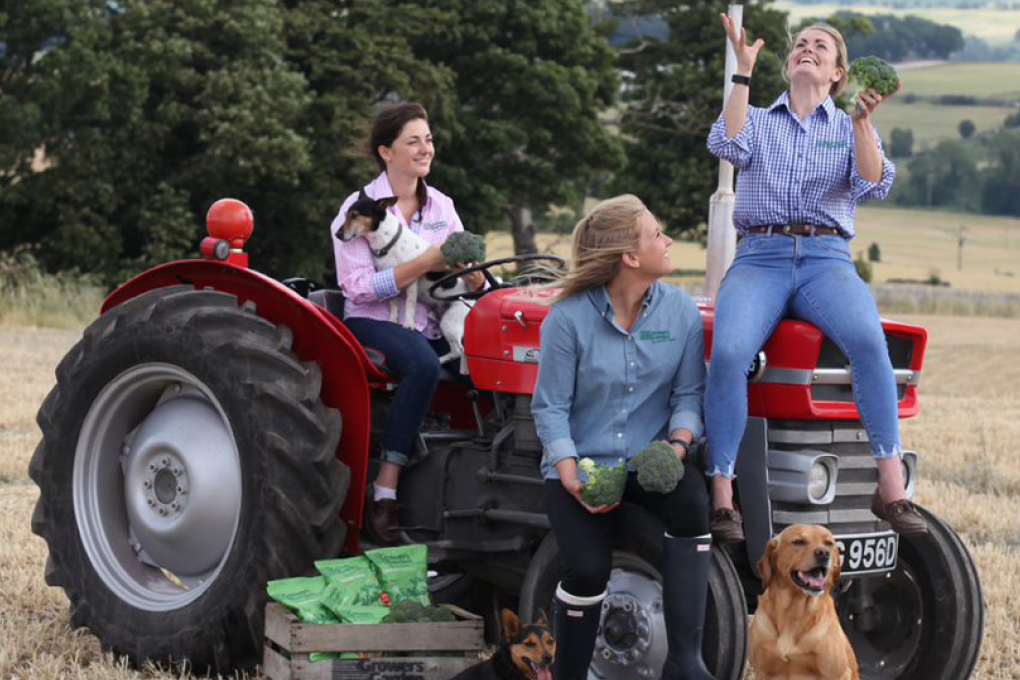 Growers Garden Farmers Collective are a group of farmers whose families have been living and farming field-by-field in the East of Scotland countryside for generations. Prepping, planting, and harvesting, season-in and season-out, celebrating the good times and sticking together in the tough ones.
Your acres, their acres, somewhere along the line it starts to feel like you're all just carefully tending to one big garden.
They decided they'd like to mix things up a little and embark on a project together – but they didn't know exactly what, other than they wanted to keep to their values of ethical and sustainable farming to achieve it.
After a lot of time sat around the table brainstorming, somewhere in between converted barn nightclubs and combine harvester racing, we realised the answer was right in front of us (really, it was). Snacks! We could use fresh vegetables from our very own fields to make awesome healthy snacks, like broccoli crisps, that not only taste great but also promote sustainable farming
They'd hit upon the perfect idea to bring together their love for both the environment and food. With a lot of practice in the kitchen and even more taste tests, they found the right recipe for their broccoli crisps, and Growers Garden finally came to life.
A healthier way to enjoy a crisp style snack, each pack contains at least 27% fresh broccoli (never powdered). Made using fresh veg from their very own fields in the East of Scotland, their crisps are broccoli like you've never had it before. Gluten-free and vegan friendly with under 100kcal per 22g pack, they're a tasty, low-calorie snack for all the family; great on-the-go, after the gym, or even as a kids' snack.