Home Baking Range Review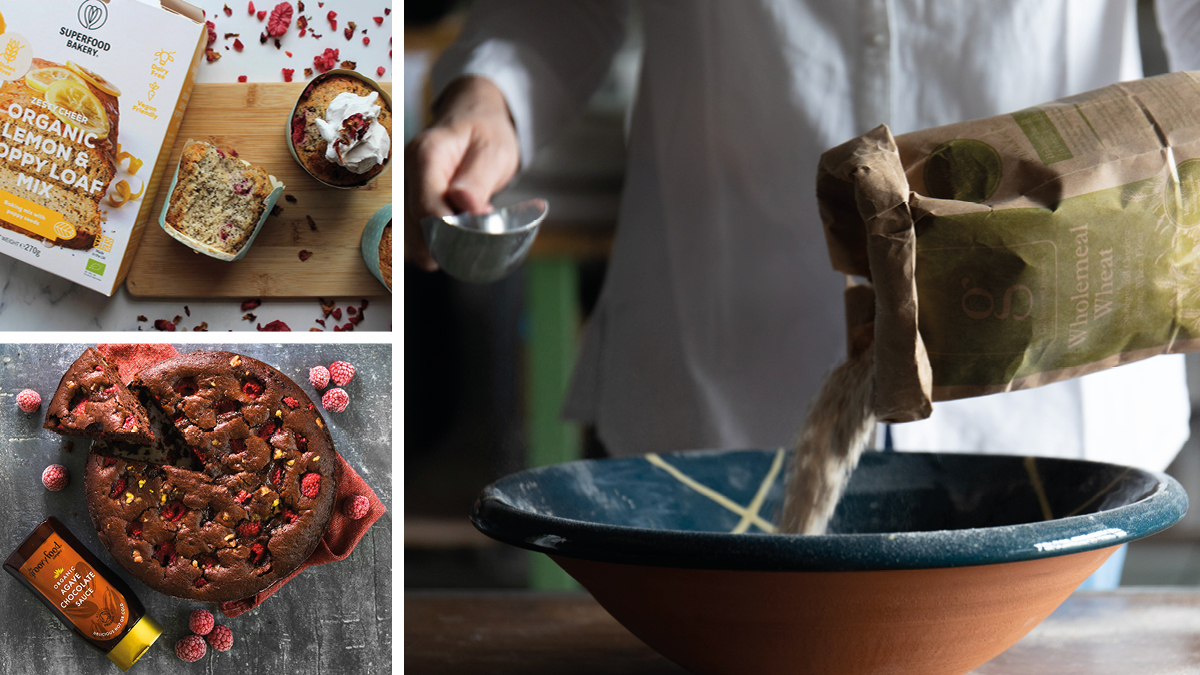 It's no secret that over the past year or so there has been a baking boom, with many of us indulging in a spot of home baking plus a slice (or two!) of mouth-watering cake or freshly baked bread. Many of us have tried new recipes we've wanted to try for a while, or enjoyed an afternoon baking with the kids.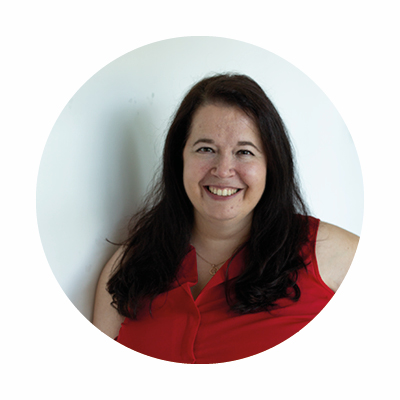 With this home baking revival in mind, Melisa, our Buyer, has refreshed our selection of baking ingredients, from ancient grain flours to dried fruit and easy bake kits for the little ones. Mel has introduced over 80 new products, from brand new ranges to more from the brands you know and love. Including catering for more dietary requirements and preferences, from vegan to gluten-free.
Our customers are keen bakers, and I was eager to bring more to our shelves that would delight and inspire — to really make that time spent baking at home special. Paying close attention to trends in baking, such as bread making with more unusual artisan flours, to baking with the little ones to the need for more dietary options. My daughter was particularly excited by the new Hey Duggee cupcake kit! From young to old, experienced baker to novice, I think that everybody will find something in this range that will make them want to bake even more — so all that's left to say is 'let's bake!

Melisa Lazali, Buyer
Read on to discover a selection of Melisa's favourite new additions.
Urban Fruit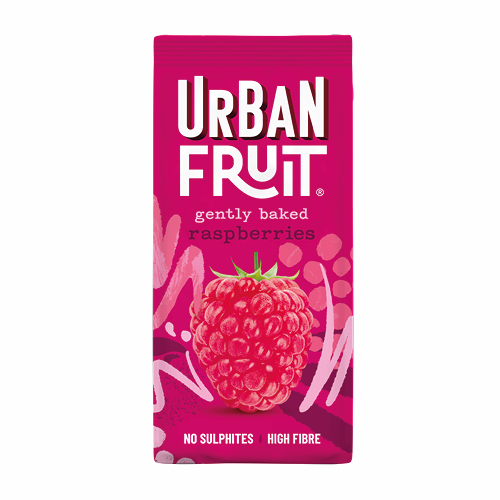 The founder of Urban Fruit recognised the positive and unique properties of dried fruit as a snack, including being a great energy booster before and after exercise. And so they created no added sugar, high in fibre, sulphite-free, gently baked fruit snacks that everyone can enjoy. Made with 100% natural ingredients and 1 of your 5 a day, they're a delicious snack on their own, or tasty baked into sweet treats!
You'll find strawberry, cherries, mango, pineapple and passionfruit in store, plus NEW to the range:
Urban Fruit Gently Baked Raspberry (90g) £2.20
---
BOSH!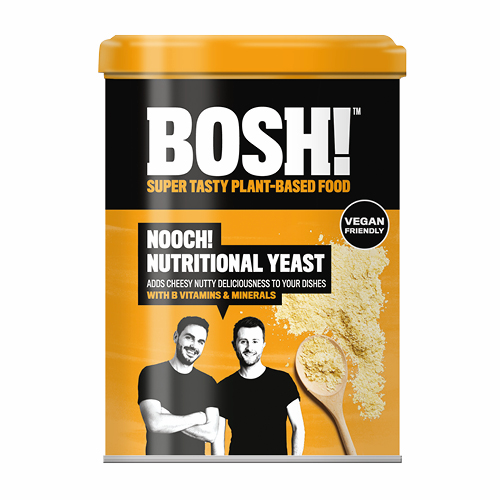 Founder Henry and Co-Founder Ian are passionate about sustainable living, plant-based eating and above all else superior flavour.
Henry is a home-taught cook who is a late but passionate convert to the joys of plant-based living. Once a voracious meat-eater and slight nay-sayer about the whole vegan thing, he is now fully converted to the joys of living 'life on the veg'. His mission is to make a positive impact on reducing climate change by showing the world just how easy, delicious and life-changing plant-based eating can be.
Ian is a creative marketeer, wordsmith and committed vegan. He's the creative drive behind their recipes and he believes that there's absolutely no need to miss out on taste while enjoying the benefits a plant-based lifestyle.
BOSH! don't do dull dinners, only delicious and want to spread the word: going more plant-based doesn't need to be restrictive or boring.
New and now available in store:
BOSH! NOOCH (100g) £3 – Nutritional yeast is a brilliantly easy way to add cheesy deliciousness and nutritional goodness to your soups, sauces, stews, smoothies, casseroles, mac 'n cheese and anything that needs a cheesy twist.
---
Carr's Bread Mixes

Carr's have been milling in the UK for almost 200 years, so know a thing or two about what bakers need. Their promise is 'to mill the finest flour to help you make your own great baking moments.'
It all began in 1836 when Jonathan Dodgson Carr started milling flour at the Carr's Silloth Mill in Cumbria to supply flour to his famous Carr's Table Water biscuit factory. Within 15 years, Carr's of Carlisle had become one of the largest baking businesses in Britain.
A champion of good causes, Jonathan was a remarkable man, with a life shaped by hard work, thrift and a pioneering spirit. He was the first person to recognise the benefits of the high quality Canadian wheat, which is still used today.
The Carr's flour and bread mix bags you find on our shelves in store are still all made and packed in Silloth today.
New to the range:
Carr's Premium Bread Mix, Strong White (500g) £1, – A premium white bread mix, for automatic bread makers or hand baking.
Carr's Premium Bread Mix, Strong Wholemeal (500g), £1 – A premium wholemeal bread mix, for automatic bread makers or hand baking.
Carr's Premium Bread Mix, Sourdough (500g), £1.15 – A premium white bread mix with dried rye sourdough culture. For automatic bread makers or hand baking.
Carr's Premium Bread Mix, Six Seed (500g), £1.15 – A premium white bread mix with a blend of 6 Seeds. A delicious, seeded mix of wheat, pumpkin, oat flakes, linseed, poppy seeds and malted barley. For automatic bread makers and hand baking.
Carr's Premium Bread Mix, Malted Grain (500g), £1.15 – A premium white bread mix made with malted wheat and barley. For automatic bread makers and hand baking.
---
Gilchesters Organics

Situated two miles north of Hadrian's Wall on the site of a Roman fort, Gilchesters Organics work with nature. Growing and milling heritage grains alongside herds of rare-breed cattle, to create a balance between farming and wildlife conservation. By rotating crops and animals on each field, they can ensure that the soils are never depleted of naturally occurring minerals and nutrients.
As well as employing these age old methods, Gilchesters have an on-going conservation programme at the site. Replanting hedgerows, creating ponds and habitats for ground nesting birds as well as hunting strips for owls.
Our choice of heritage wheat grains as well as our rye, spelt and even older Emmer and Einkorn cereals is the result of painstaking research into organic crop husbandry on our farm over the last ten years. Our organic farming methods allow us to produce the food people want in harmony with our surroundings.

Gilchesters Organics
All of this means high quality flours that are perfect for baking. We're proud to say that Booths was one of their first customers!
New to the range in store:
Gilchesters Organic 100% Rye Flour (1.5kg), £2.95 – Growing this specific variety of Rye has been the result of four years of successful research with 10 European Partners. With the deep flavour of German breads, Gilchesters Rye flour is finely milled to absorb water easily. Try it in brownies and pastry cases as well as the classic breads like Pumpernickel.
Gilchesters Organic Pizza & Ciabatta Flour (1.5kg), £2.95 – A unique fine white flour, ideal for making Italian breads like ciabatta and pizza, but also works for Sourdough breads. It is highly refined to give maximum rise and stretch.
---
The Groovy Food Company

It all began with founder Rosie, who believes in simple, good food, food that can help nourish your body and taste buds. Tired of searching high and low in the supermarkets for natural alternatives to refined and processed every day cupboard staples, Rosie got thinking and decided to source and create them herself.
You'll already find their coconut flour, coconut oil, coconut sugar and agave in store, and now we're delighted to welcome two new and delicious agave flavours to our shelves:
Groovy Food Organic Agave Choc Sauce (250ml) £3.50
Groovy Food Organic Agave Honey (250ml) £2.70
---
Menier

For over 200 years Menier have been producing the finest cooking chocolate allowing chefs worldwide to make exquisite cakes and desserts. Founded by Jean Antoine Brutus Menier in 1816, Menier was initially a pharmaceutical company based in Paris. Although not trained as a pharmacist, Menier sold a number of different powders for medicinal purposes and chocolate was used initially by him as a medicinal ingredient and covering for bitter-tasting pills.
Fun fact: their previous factory site in Shoreditch, London is now a theatre, café, bar and art space!
Menier's chocolate craftsmanship was awarded with two Great Taste Awards in 2020.
In store now you'll find:
Menier Milk Chocolate Drops (100g) £2
Menier Dark Chocolate Drops (100g) £2
Menier 100% Cocoa Powder (200g) £3
---
Blanc from Raymond Blanc

Raymond Blanc is acknowledged as one of the finest chefs in the world, and now you can bring a touch of his expertise into your home baking. Completely self-taught, his influence on gastronomy has been so great that he is the only chef to have been honoured with both an OBE from Britain and the equivalent of a knighthood from France.
The BLANC by Raymond Blanc home baking range has been developed to raise the quality level of ingredients for the home baker. Raymond wanted his products to be of the best quality with no artificial additives, perfect for both home bakers and more advanced, adventurous cooks.
I am a chef with the soul of a Pâtissier. Throughout my career I've been inspired by simple, seasonal recipes using the very best ingredients. We have developed, trialled and tested these products in our kitchens so we know what they bring to our favourite recipes. I'm so pleased to be able to offer something new to home bakers.

Raymond Blanc
Now in store:
Raymond Blanc Organic Cacao Powder (200g), £3
Raymond Blanc Organic Cacao Nibs (100g), £3
Raymond Blanc Organic Cacao Butter Drops (100g), £4
Raymond Blanc Organic Coconut Sugar (200g), £3
---
Shipton Mill
Here at Booths we're big fans of Shipton Mill, and you can read more about their story by clicking here. We've added two exciting new flours to the range of Shipton Mill products we already stock — both varieties are milled from a unique blend of over 150 heritage wheat varieties developed by Heritage Harvest and grown at Broadfield Farm, Tetbury, Gloucestershire.
In store now:
Shipton Mill Organic White Heritage Flower (1kg) £3.60
Shipton Mill Organic Wholemeal Heritage Flour (1kg) £3.60
---
Superfood Bakery

Superfood Bakery began in 2017 in the most organic way. Co-founders Ksenia and Tania have always been passionate about eating healthy, natural food which tastes genuinely delicious.
Finding that the pre-made baking mixes on offer didn't live up to their expectations, they set out to create natural, organic baking mixes of their own, that were also inclusive of dietary restrictions and preferences.
Superfood Bakery believe life is about balance, so they encourage all their fellow bakers to make the mixes their own.
Layer your pancakes with some coconut yogurt and banana, throw some pecans into your brownies, or if you fancy something extra sweet today, go ahead and add some chocolate chips or cover it in cream!
Why not give these a try, in store now:
Superfood Bakery Brownie Mix (287g), £3
Superfood Bakery Lemon & Poppyseed Loaf Mix (270g), £3
Superfood Bakery Organic Pancake Mix (200g), £3
Superfood Bakery Organic Banana Loaf Mix (205g), £3
---
Wessex Mill
Originally founded in 1896, Wessex Mill is now run by father and daughter team, Emily and Paul Munsey.
Wessex Mills' wheat comes directly from local farmers, within 30 miles of the mill. It's milled slowly to limit the heat damage done to the flour, creating robust flours that are ideal for home baking. Because they don't batch their wheats, they can tell you exactly what's in each bag of flour, down to the names of the farms!
New to the range and in store now:
Wessex Mill Light Brown Bread Flour (1.5kg), £2 – "We use 90% of the wheat grain to make this flour, taking out only the large bran flakes. This gives a flour that will give you the structure in your bread of a white bread flour but with all the flavour of a wholemeal. We specifically mill this flour with sourdough baking in mind, but it will also work in a bread machine or for baking yeasted breads by hand."
---
For The Little Ones

Melisa has added to our range of easy bake kits, fun decorations and exciting baking cases to make sure you keep having fun baking with your little ones.
Hey Duggee Chocolate Cupcake Kit, 176g £1.85
Baked With Love Pirate 2D Decorations, 12 pack £1.80
Baked With Love Pirate Foil Baking Cases, 25 Pack £1.50
Paw Patrol Foil Baking Cases, 25 Pack £1.50
Paw Patrol 2D Sugar Cake Decorations, 8 pack £1.95
Dr Oetker Rainbow Decorating Icing, 114g £2.60
Dr Oetker Vanilla Cake Mix, 420g £2
Dr Oetker chocolate and Salted Caramel Traybake, 425g £2.60
Betty Crocker Rainbow Cookie, 495g £3
Mr Kipling Unicorn Cake Mix, 400g £2.60
Cake Decor Unicorn Frosting, 275g £2.70
To read the rest of our product stories, click here.