Little Doone Balsamic Oils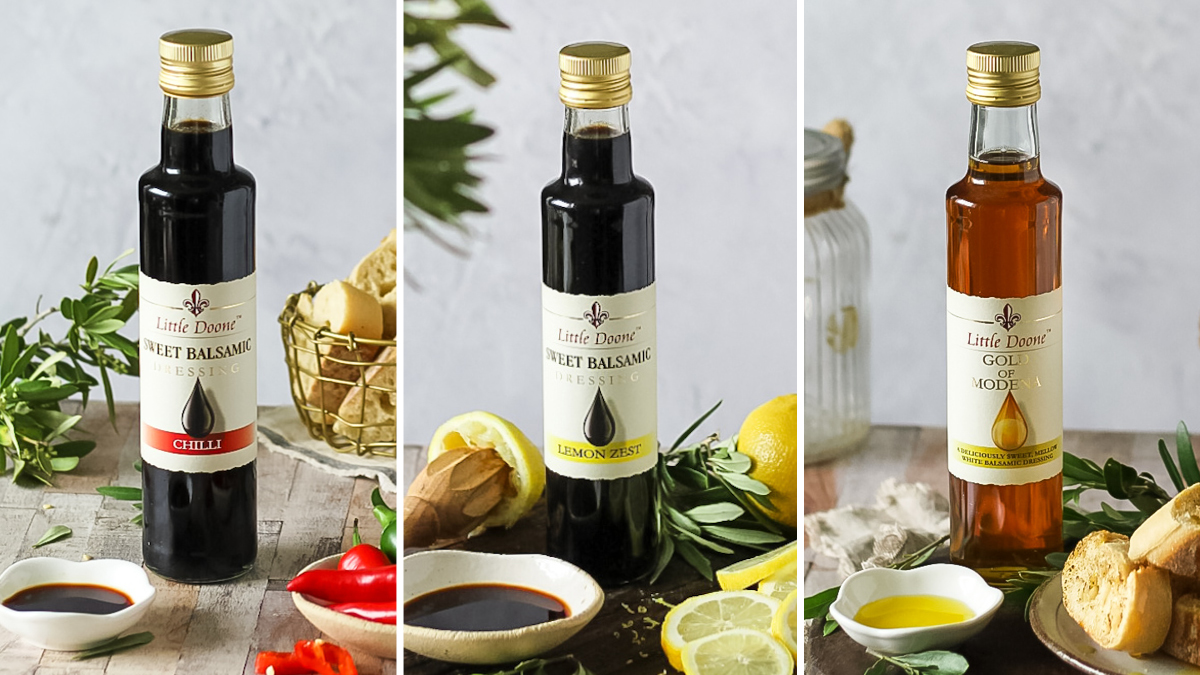 Just outside the historic town of Stirling in Scotland nestled at the bottom of the beautiful hills, Little Doone – a very small family run business – was born from a genuine interest and passion for delicious food, specifically balsamic oil.
Husband and wife team Colin and Tanya, founders and owners of Little Doone enjoyed a wonderful lunch drizzled with balsamic, Colin went to the supermarket and bought a bottle of balsamic vinegar and took it home with great anticipation. Much to his disappointment the balsamic oil was sharp and vinegary, nothing at all like the delicious lunch! With some serious investigation and quizzing a very good chef, he learned about the balsamic reduction process.
After lots of testing, trial and a fair share of error, Colin came up with his own perfect recipe for balsamic oil. Proving a massive hit with all of their family and friends and when the company he worked for closed down, there was no other option than to share this wonderful taste sensation with the world!
A decade and many more flavours later Little Doone has grown to fill a small production unit, supplying foodies across the UK and even a few around the world with delicious balsamic oil made with care.
Little Doone source their balsamic vinegar from one of the oldest and longest established balsamic houses in the Modena region of Italy, and then they start to play with flavours! They have a range of delightful dressings, all based on the deep, full flavours of their Original recipe. They simply take a batch of the 'Original', and blend in pure zests, or fresh fruit, or maybe a hint of chilli, but there are no artificial flavourings, only natural!
"We learned a long time ago that if you want something to taste good, you put good things in. Simple!"

Colin.