No. 1 Living Kombucha Range by Jonny Wilkinson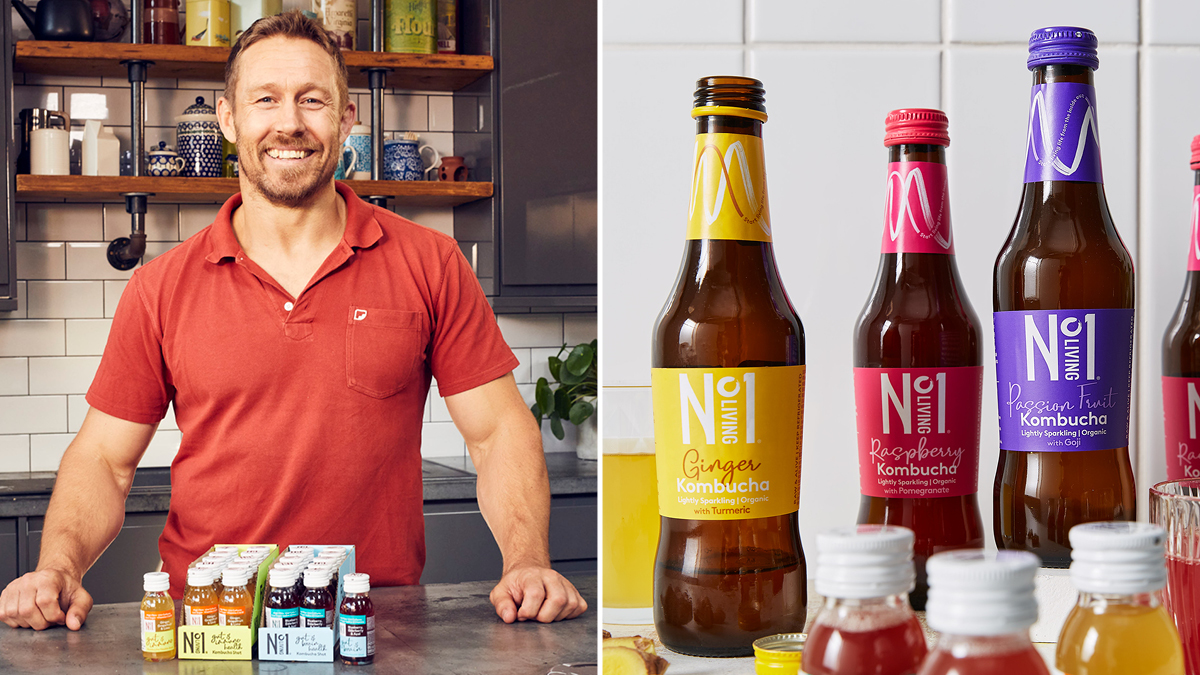 England rugby legend, Jonny Wilkinson launched No.1 Living in 2018 with a purpose driven mission; to help people understand the role of a healthy diet and how it contributes to overall mind and body wellbeing.
He said "My wife and I started brewing our own kombucha in our kitchen at home after realising the role that living foods could play, not just in our gut, but in our body and mind as a whole."
Jonny's aim was to make it easier for everyone to bring living foods into their daily diet, by focusing on creating accessible, responsibly crafted, great-tasting products which are 100% natural, full of live cultures and naturally sourced vitamins and minerals.
Starting with a lightly sparkling organic kombucha that is authentically brewed and made with naturally sourced ingredients, the range has quickly evolved to include functional Kombucha Health Shots. Whether you are looking to support your brain or immune health, each bottle contains as much fibre as a bowl of porridge!
Working with an in-house Registered Nutritionist, Philippa Wallis, all No.1 Living products are packed with a phenomenal amount of good stuff, meaning you get a huge amount of nutrition for a relatively low amount of calories.
 The prebiotic fibre and live bacteria naturally complement each other in terms of their health benefits: prebiotic chicory inulin is selectively fermented by beneficial bacteria living in the gut and scientifically proven to support digestive health, whilst bacillus coagulans, is proven to reach the gut alive and can help fortify the gut microbiome. The fermentation process used to make our kombucha naturally produces vitamins, but we have added extra vitamins and minerals so we have enough in each bottle to have a significant effect on brain and immune health, which our customers are telling us is hugely important for them right now.

Philippa
From humble beginnings, No.1 Living is well underway in their mission to bring a range of convenient and tasty living drinks to help the nation feel good inside and out, starting with a happy and healthy gut.
No. 1 Living is now available in all stores.