Rhythm 108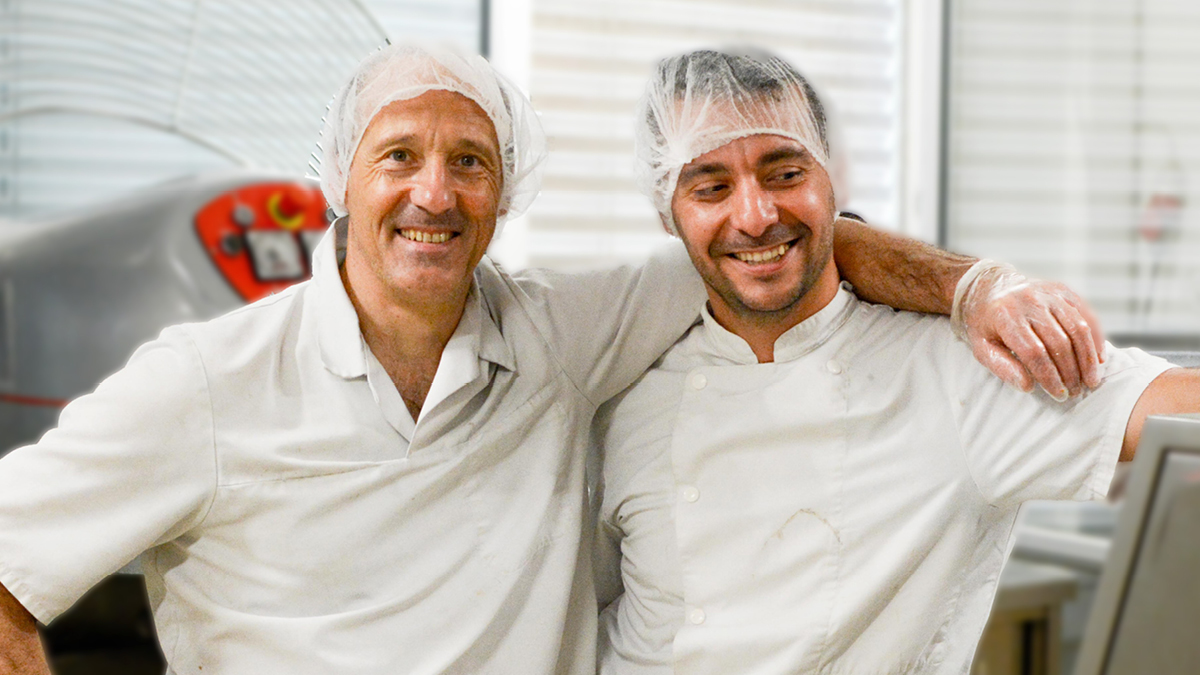 When founder Siddhi Mehta relocated to Switzerland a few years ago, she was moved by the beautiful surroundings and the slower pace of life of her new home. Whilst learning to slow down and savour each moment, she discovered local farmers markets at the centre of every Alpine village, where she formed a closer connection with food and met the local artisans. She fell in love with the care, passion, and craftsmanship they put into every creation they made. And so Siddhi was inspired to learn from them and create tasty treats, using this Swiss heritage and the values of slow living, combined with her own for organic, natural foods.
Rhythm 108 chocolate bars are a true reflection of this vision.
Alongside her team of experienced patissiers and taking inspiration from their favourite childhood chocolate bars, they created three flavoursome creamy fillings coated in delicious Swiss chocolate.
Carefully crafted over three days using organic natural ingredients, free of preservatives, flavourings and colourings, the final product is one of high quality and full of taste.
And if that wasn't enough to entice you, each bar is vegan and gluten free so more of us can enjoy a healthier treat!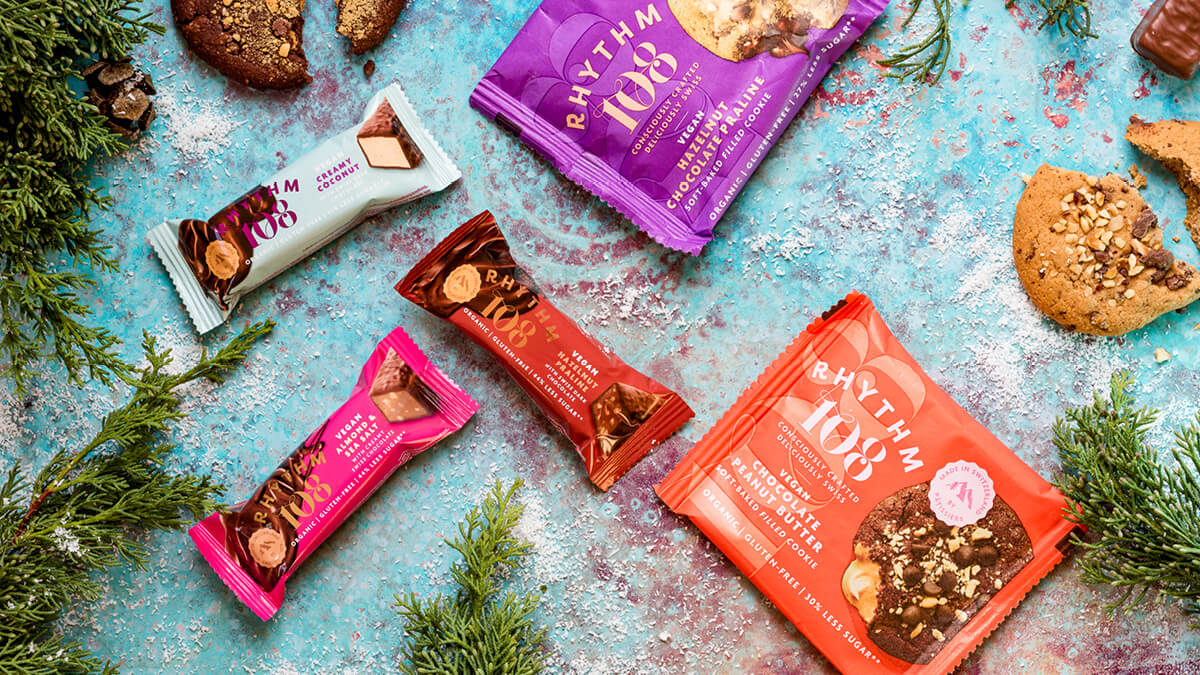 Rhythm 108 are proud to source 100% organic ingredients. They are enthusiastic about the benefits of organic farming, not only for the produce but the way it also creates a healthy soil for future crops. Over time they have built great relationships with growers who believe in the same farming philosophy and have recently begun to work with cooperatives, groups of farms owned and run jointly by their members who share the profits. Their plan is to increase this type of working relationship and get more of their ingredients in this way to support economic development.
In addition, the brand will take a big step forward in supporting environmental matters in 2021, aiming to make all of its packaging home compostable.
The values Siddhi built the brand on are reflected in both the way her company works and socializes. In 2019 the team went snow shoeing near their bakery in Switzerland, taking what they refer to as a "petite pause" and encouraging them to appreciate the same environment which inspired the creation of the brand they work for.
You'll find the full range in all our stores now and can choose from Hazelnut Praline, Super Coconut and the Great Taste Award winner Sweet 'n' Salty Almond.