Scottish Distilleries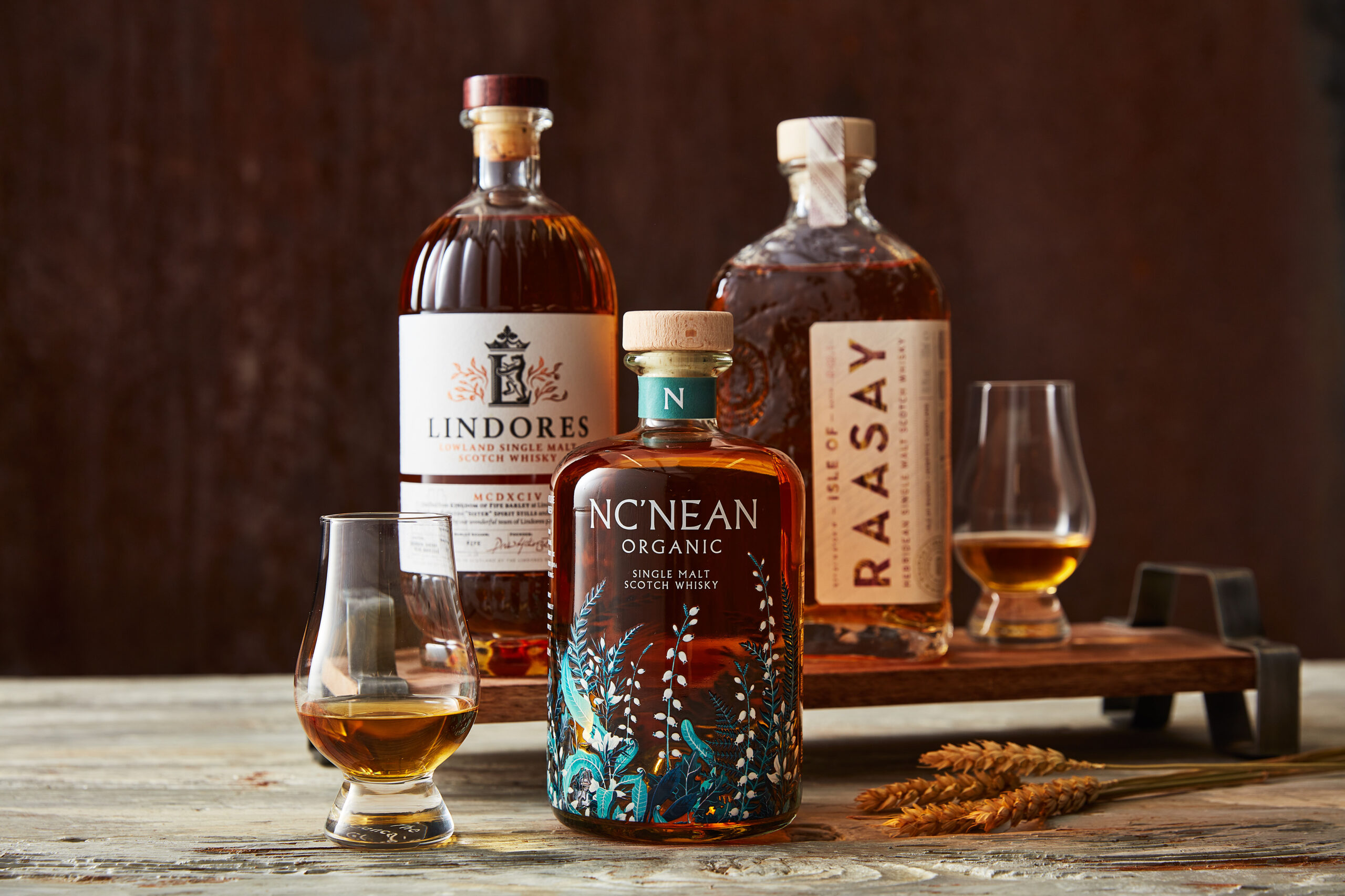 With Burns Night around the corner, we're sharing some of the new and exciting Scottish Distilleries our award-winning Buyer Pete has introduced to our stores. Pete works hard to ensure our range of spirits holds the finest drinks for you to enjoy, including over 100 whiskies from across the world.
Dating back to the 15th century, the earliest documented record of distilling in Scotland occurred in 1494 in the tax records of the day, the Exchequer Rolls. Thus began a journey over 500 years and now there are over 140 distilleries in Scotland, with 44 bottles of Scotch shipped across the globe every second! The pride and joy of distilling in Scotland, Scotch whisky can come in a variation of styles, dependent on whether they are produced with malted barley, wheat or rye and must be aged in oak barrels for at least three years.
Whether you take part in Burns Night festivities or are simply looking for a new dram to try, we have a wide selection to choose from in store.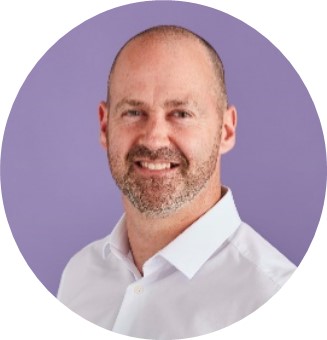 "It's our pleasure to work with some of the best distilleries in Scotland, from those that have been established for many years to those who are new to the whisky scene. Each of these distilleries have launched their first whisky within the past three years however their work started many years before this and each bottle is a testament to the care and attention they have put into their creation."
---
Isle of Rassay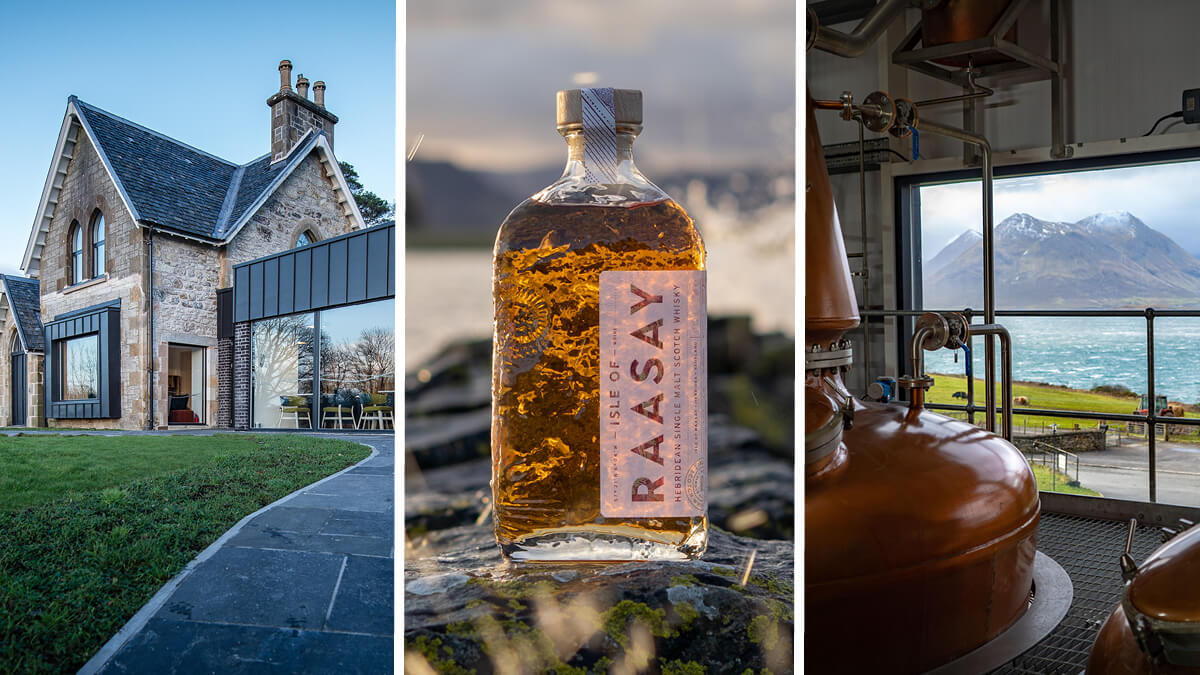 Co-founders Bill Dobbie and Alasdair Day first met in 2013 and formed R&B Distillers, focusing on local production, provenance, quality and doing things differently.
By 2015, they had identified the Isle of Raasay as providing the ingredients for the perfect dram, including water from a Celtic / Iron Age well on the site which has a high mineral content from the volcanic rock it runs over, before ending up in the Torridonian sandstone that they draw it from.
Bill and Alasdair set about designing a distillery to create exceptional whisky that develops elegance, complexity, and depth early on in the maturation process, encapsulating Raasay's style, character and impressive geological variety.
---
Isle of Raasay Single Malt Whisky
First released in early 2021, the Isle of Raasay Single Malt Whisky is their flagship whisky and was created to emulate some older styles of Hebridean single malt whiskies, with subtle, fragrant smokiness balanced with dark fruit flavours. Two Isle of Raasay spirits, peated and unpeated, are matured separately in first fill Rye whiskey, fresh Chinkapin oak and first fill Bordeaux red wine casks. Their unique 'Na Sia' recipe casks marry together to create the perfect dram with real elegance, complexity and depth.
Serve neat, with a splash of water or in your favourite whisky based cocktail.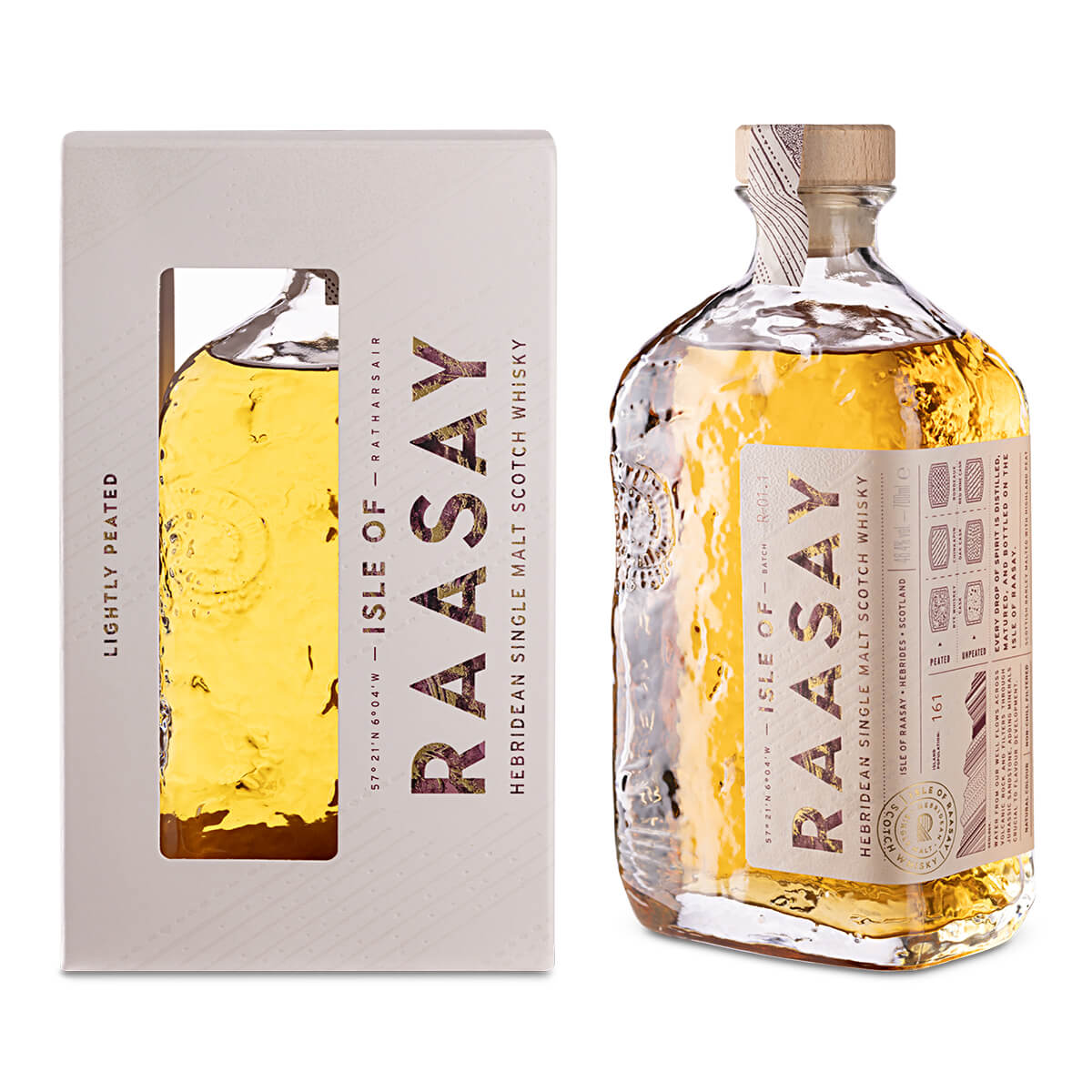 ---
Nc'Nean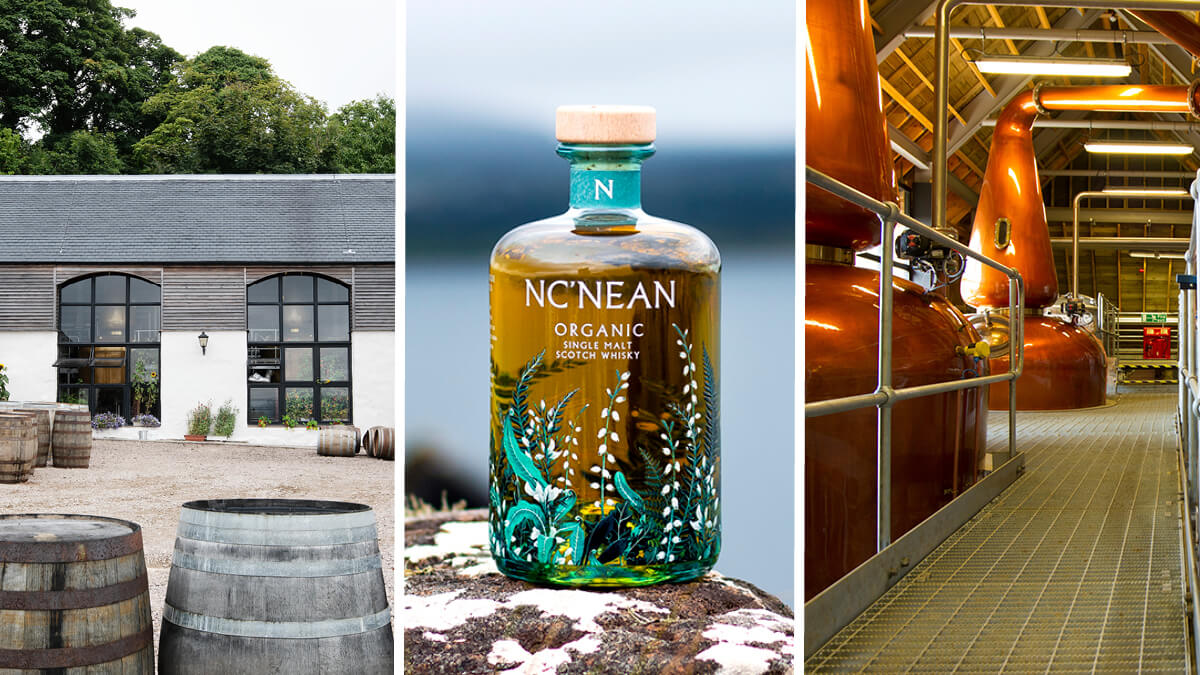 A young, independent, organic whisky distillery on the west coast of Scotland, Nc'nean was founded by Annabel Thomas, who left her job in London to realise her dream to create delicious and experimental spirits that could exist in harmony with the planet.
The team started distilling in 2017, launched their first whisky in 2020 and have landed multiple awards ever since. Sustainability runs through their veins, and they are officially verified as having net-zero carbon emissions from their own distillery operations. The distillery is powered by 100% renewable energy and the spirit is distilled with 100% organic Scottish barley. The lower, more natural yields of organic barley result in concentrated flavour and their farming practices encourage biodiversity and soil health. Nc'nean also have a passion for flavour and a drive to do things differently, from slowly fermenting and distilling to being creative with different yeasts during fermentation, everything they do is designed to create spirits which are smooth, easy-drinking and delicious.
---
Nc'nean Organic Single Malt Scotch Whisky
Smooth and elegant, their core whisky is easy-going and delicious however you drink it, with flavours of citrus, peach, apricot and spice, whilst also being bottled in a 100% recycled glass bottle. Those lovely flavours come from their combination of ex-American whiskey casks and STR (Shaved, Toasted, Re-Charred) casks, with the signature body and texture coming from the organic barley.
Combine two parts whisky, four parts soda water and a sprig of fresh mint to create a deliciously light and refreshing Whisky Six. Or, celebrate Burns night in true Scots style by using Nc'nean's whisky to make a warming and complex Old Fashioned.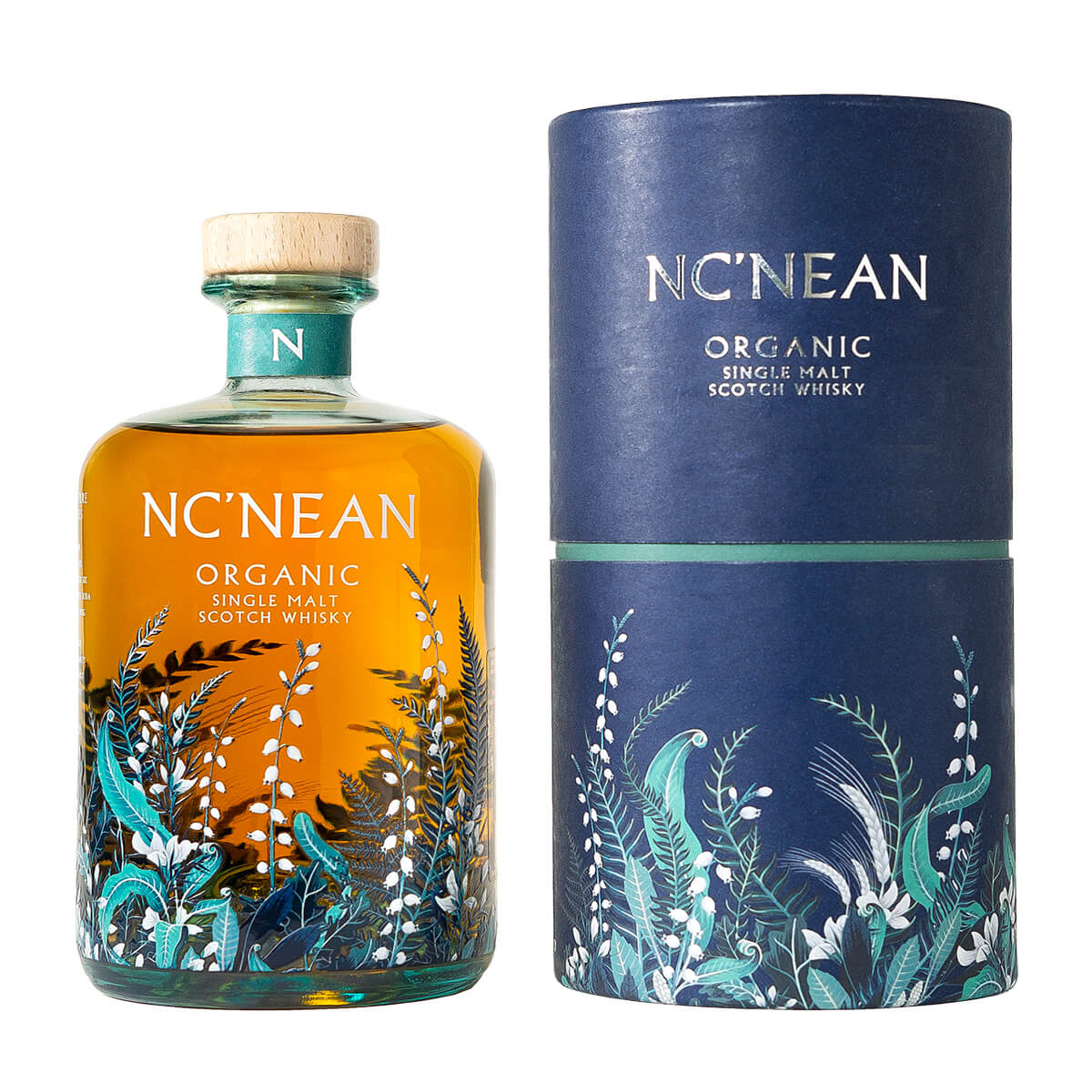 ---
Lindores Abbey Distillery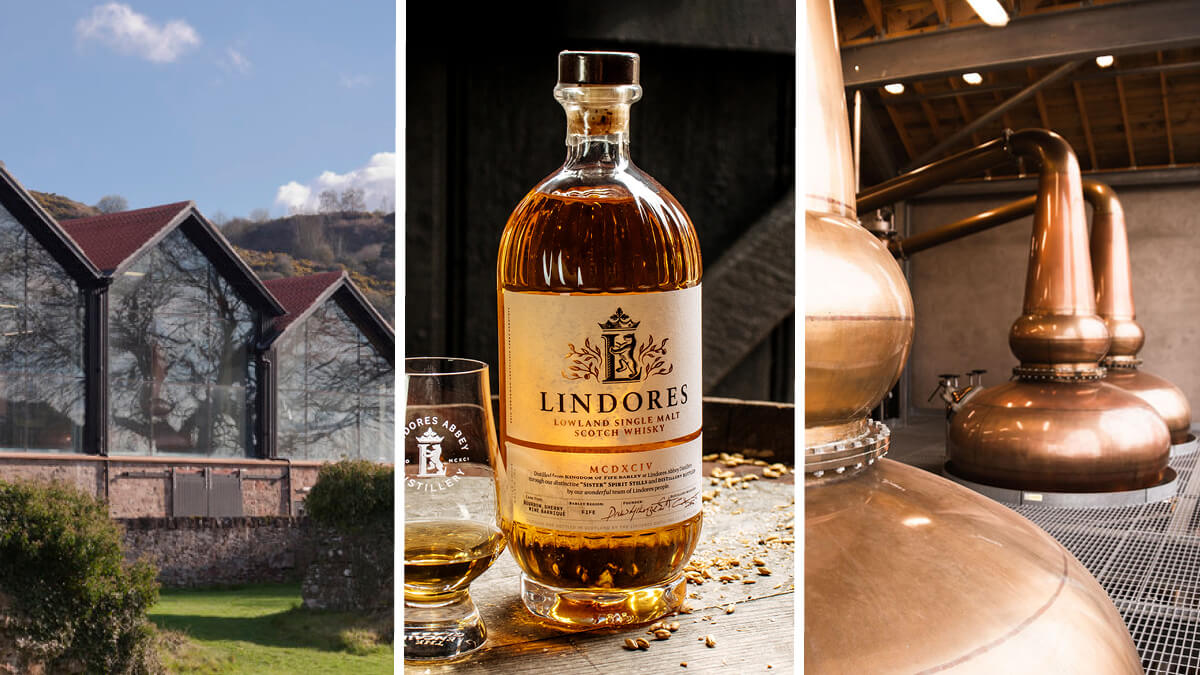 Although Lindores Abbey has been owned by the McKenzie Smith family for over 100 years it was 2001 when Drew McKenzie Smith had the idea of creating whisky. Drew learnt of Lindores Abbey's history as the widely recognised spiritual home of Scotch whisky, with the earliest written reference to the spirit appearing in the exchequer roll of 1494. The historical document names Brother John Cor, a Lindores monk, as being commissioned by King James IV to turn 8 bolls of malt into Aqua Vitae or 'water of life'.
In 2017, after decades of campaigning and fundraising the distillery opened and production of whisky finally began. The distillery is still run by the McKenzie-Smith family, all of whom play a role in the running of the site.
In December 2020, the first Lindores Abbey Distillery single malt came of age, and in 2021 the first bottles were made available to the public under the name MCDXCIV (1494). A handful of limited run bottlings have since been released, and the spirit is widely regarded as being exceptionally flavoursome and mature for its young age. In 2022 they were delighted to receive a Gold Outstanding award in the IWSC and a Double Gold in the San Francisco World Spirits Competitions in 2022.
---
Lindores Single Malt Scotch Whisky
One of the longest wash fermentation periods in the Scotch whisky industry, Kingdom of Fife barley is distilled through the distinctive 'sister' spirit stills.
This additional copper contact enhances and refines the wonderful flavours captured in the long fermentation period.
The resultant, award-winning, new make spirit is further enhanced by maturation in a selection of Bourbon Barrels, Wine Barriques and Sherry Butts, creating a smooth whisky with a creamy texture and a perfect balance of mellow vanilla, dried fruits and citrus touches with a hint of spice. Drink neat or with a splash of water.