Smithy Mushrooms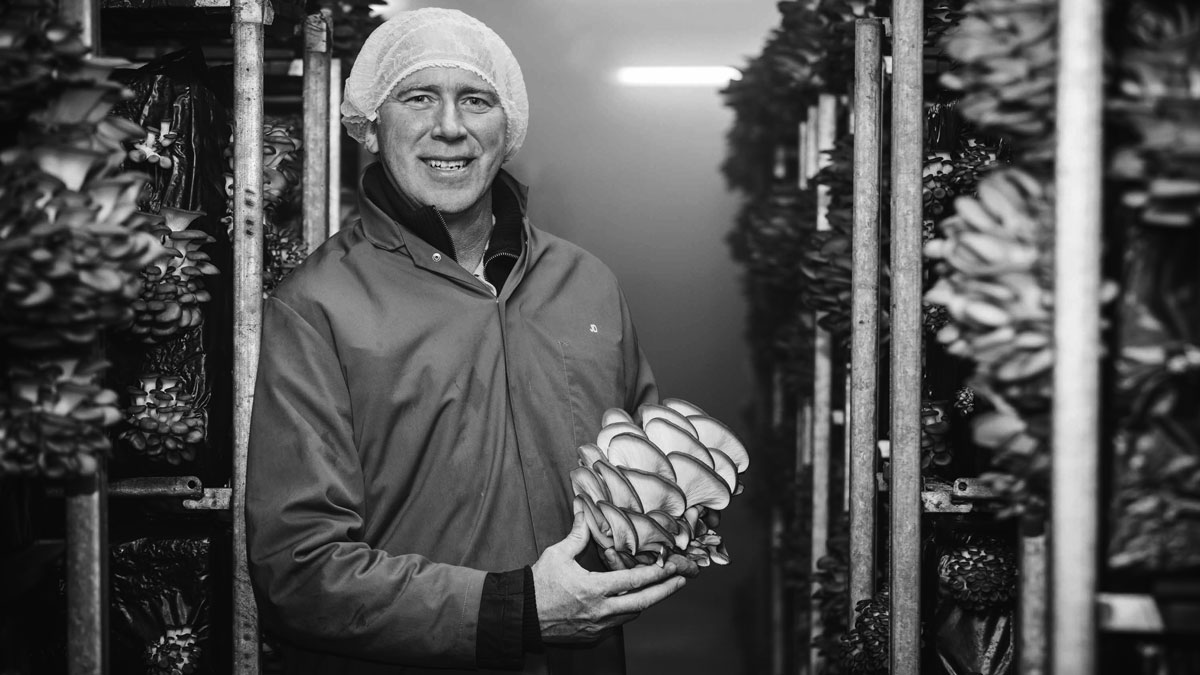 Smithy Mushrooms is situated in the heart of West Lancashire, covering three acres of land. Established since 1989, the company has been developed continuously over the years and now features 26 growing rooms cultivating a large variety of wild and exotic mushrooms. They have been the leading grower of fresh UK grown Shiitake mushrooms for the last 20 years!
To keep pace with the mushrooming popularity of exotic mushrooms, the team are constantly developing their growing techniques to be able to supply them all year round. We work closely with John Dorrian at Smithy Mushrooms to bring exotic mushrooms to your stores — you might even recognise him from tastings and events in store.
Our best-selling Mushroom is Shiitake. We have seen significant increase in demand for shiitake over the last few years, with consumers scratch cooking and looking for something different. We currently produce 8 to 10 tons per week from our farm in Lancashire, and we're currently looking to increase our production to 3 tons per day!

John Dorrian
John's personal favourite recipe for exotic mushrooms:
Exotic mushrooms with Cream & Ginger
Heat butter in a large sauté pan over medium heat. When the butter has melted, add shallots and Ginger and cook for a further 5 mins. Then add the mushrooms and cook for a further 5-7 mins continuously stirring. Add cream and cook for a further 2 or 3 mins, then season with a good pinch of salt, pepper and thyme. Serve immediately on its own, or on a lightly toasted Bruschetta.
John's Recommendation on How to store your mushrooms
The ideal way to store mushrooms is to remove the lid or cover from the punnet and keep them refrigerated. Because mushrooms contain a lot of moisture, its best to store them in open punnet or even better, a paper bag.
John's Favourite Mushroom
Shiitake
Shiitake mushrooms still feature as the most popular of the gourmet mushrooms. They are characterised by their tan to brown, umbrella shaped caps. They have white gills and fibrous white stems.
Flavour Profile
The cap of Shiitake mushrooms is soft and has a spongy texture. They have a hearty meaty flavour when cooked and can be used as a meat substitute due to their flavour.
Best way to cook them
There are so many ways to cook Shiitake mushrooms, they can be grilled, roasted, stuffed or made into mushroom stuffing or gravy!
Dishes they work well with
Shiitake mushrooms accent a range of dishes, especially those that include red meat. (Although they can still work well with fish and white meat dishes too.) Shiitake soup is a favourite amongst mushrooms lovers, as are sauces made from the mushroom.
Smithy Mushroom Products sold at Booths
Shiitake Mushrooms 125g
Oyster Mushrooms 125g
Exotic Mushrooms 125g
Know Your Mushrooms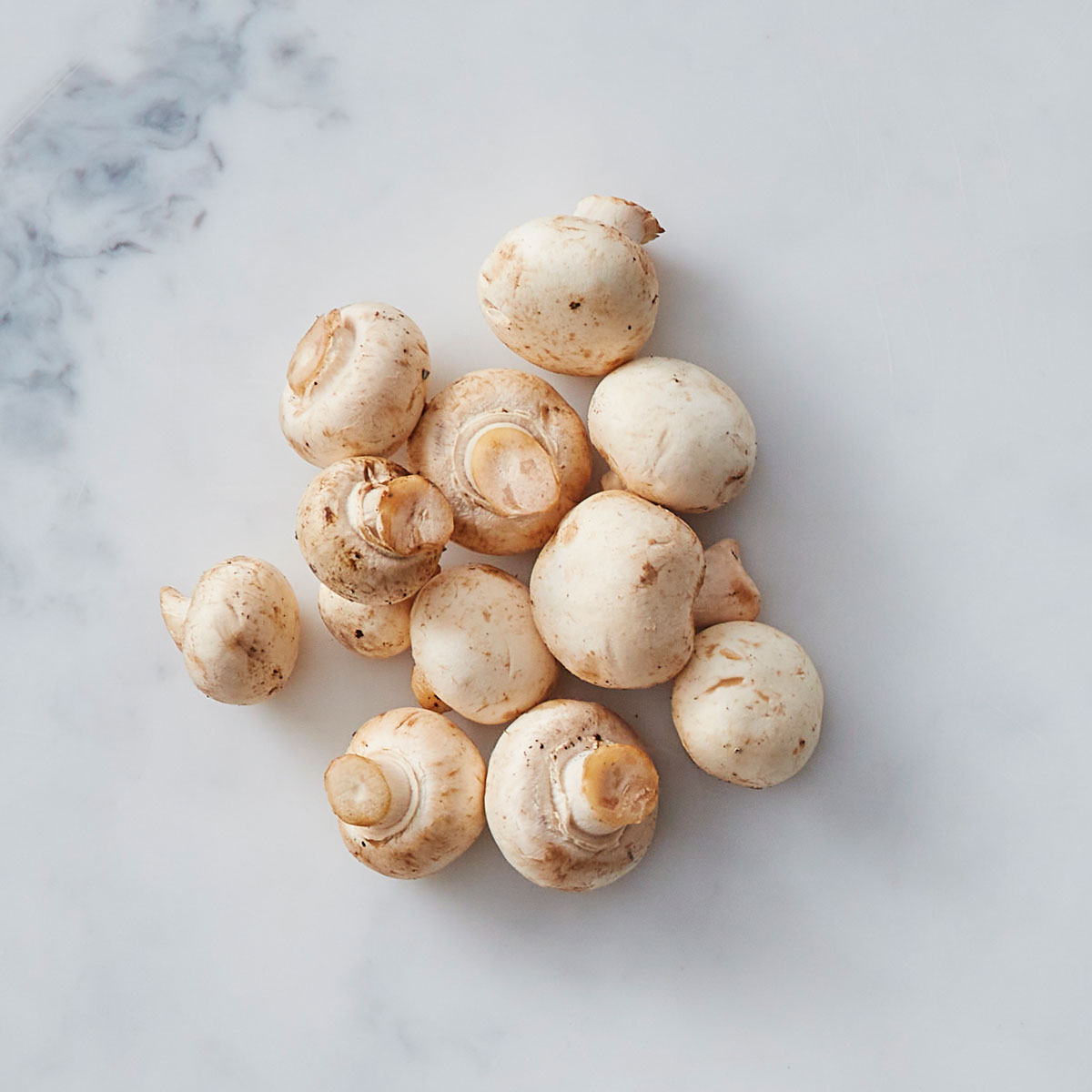 Baby Button Mushrooms
Mild and almost earthy, the flavour of baby button mushrooms develops and deepens when cooked. small and firm, they can be sliced or enjoyed whole.
---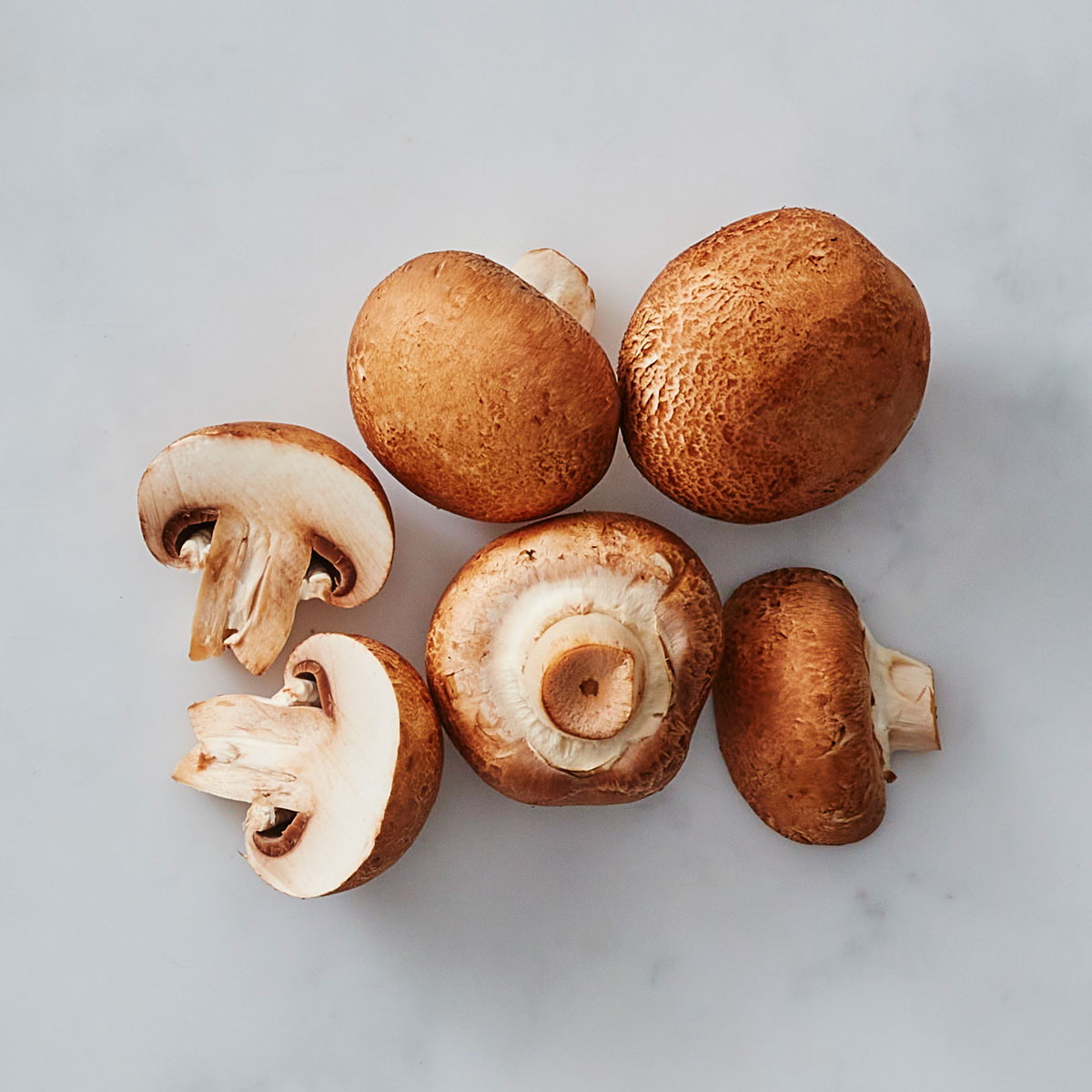 Chestnut Mushroom
Displaying a woodsy brown cap with a meaty firmness, the chestnut mushroom is heartier in flavour and texture than white mushrooms with a distinct rich and nutty taste.
---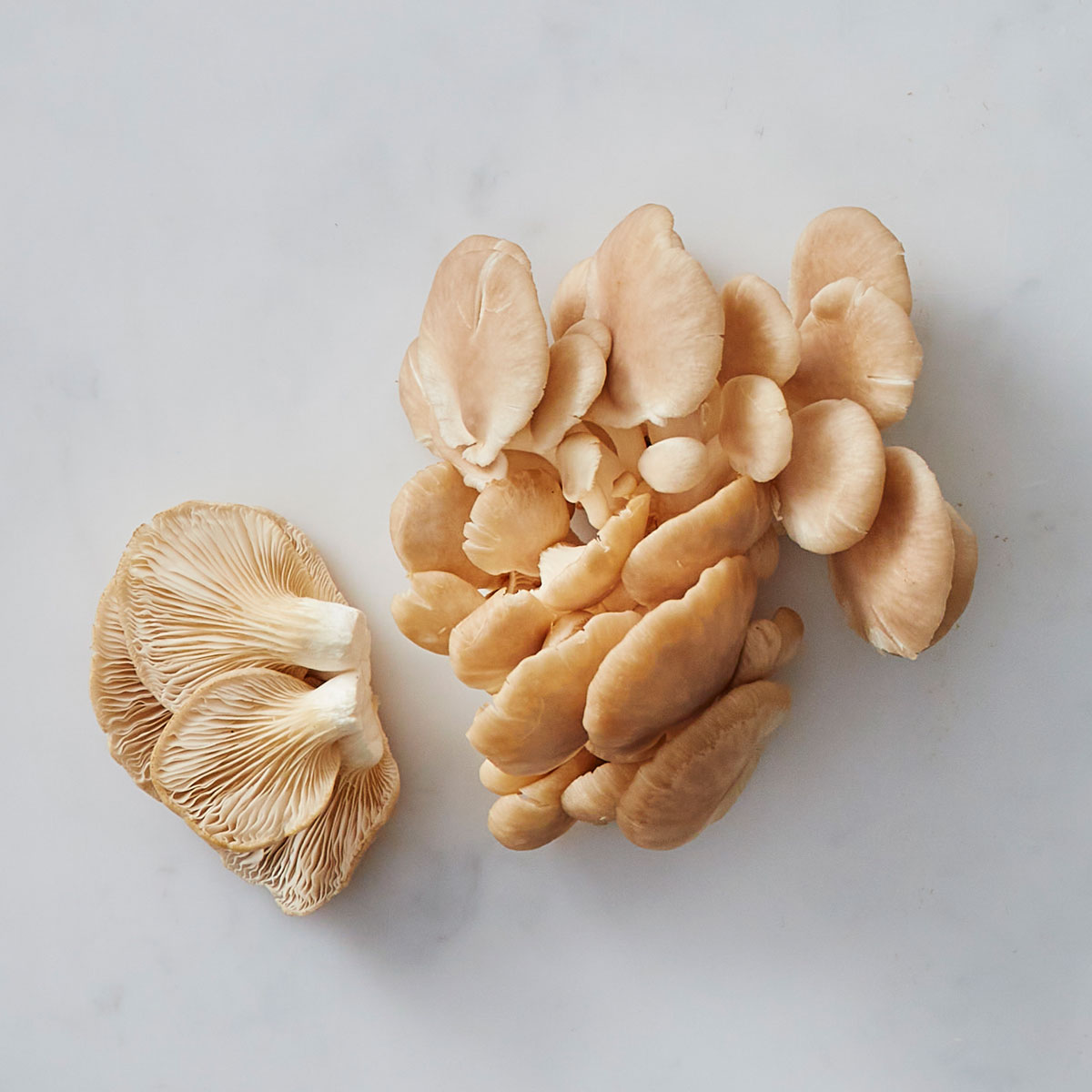 Oyster Mushroom
Gaining their name from their resemblance to shellfish, oyster mushrooms are delicate and velvety in texture with a mild flavour and earthy natural notes.
---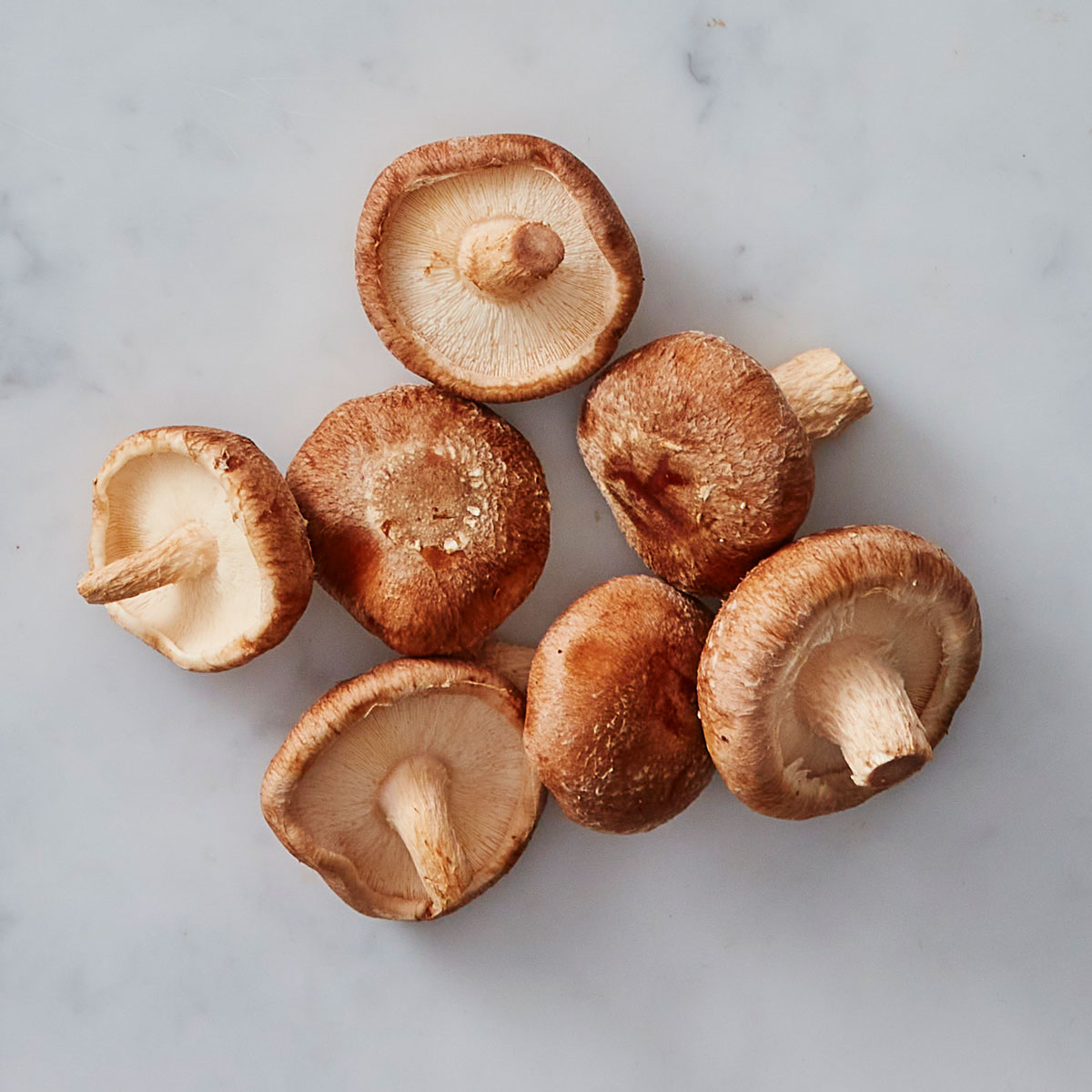 Shiitake Mushroom
The cap of the shiitake mushroom is soft with a spongy texture. They have a hearty meaty flavour when cooked so can be used as a meat substitute.